Details

Published: 12 March 2017

12 March 2017
{On the reading nooks we create in our homes.}
In which Mr. Tennessee Williams writes in Rome, Mr. Michael Farris Smith writes because he read Larry Brown, and Mr. Phillip Lewis offers a tour of his home, in books."
March 12, 2017
Dearest Readers
Below her ladyship, the editor's readers will find a rather pithy essay from Mr. Phillip Lewis on the importance of independent bookstores, wherein he imagines a future where no such institution exists. Afterwards, he gives readers a quick tour of his own house via the books he happens to be reading, an experience that is as delightful as the piece before it was grim.
What struck her ladyship most forcefully, after applauding Mr. Lewis's literary taste, was his willingness to open his doors, so to speak, to the wandering and curious eye. Apparently every room in the house, and a few of the stairwells, have their "reading nook" with books-in-progress piled close at hand.
Her ladyship, should she attempt something similar, would only be able to bring the visitor to a few spots in a few rooms. First to the library table, where it would be immediately obvious by the state of the bookshelves that her ladyship, the editor, is philosophically opposed to dusting. Then to the end of the living room couch where, assuming the dogs would make room to sit down, it would become clear that her ladyship is also opposed to vacuuming. And finally to the side table in the back bedroom, which would also establish that along with her disdain for dusting and vacuuming, her ladyship also has an aversion to doing laundry.
She does set aside time in her schedule for these things, the mundane and tedious tasks of housecleaning. But invariably her ladyship will start to read a really good book, and forget to look up until the hours set aside for chores has long past, and she is once again well into the other hours in the day she has set aside for reading. So she looks back down and turns the page.

her ladyship, the editor
Lady Banks' Pick of the Week
---
Noteworthy poetry and prose from her ladyship's bedside reading stack.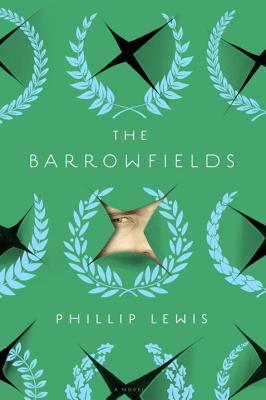 Old Buckram, where this story begins, is an achromatic town high in the belly of the Appalachian Mountains. It's situated uneasily about as far north and west as you can go and still be inside the surveyed boundaries of North Carolina. In 1799 the population there was 125, and by 1939 this number had swelled to 400. It's a town where the streets and sidewalks are lonely and seldom traveled. Where the few paltry shops—an aging hardware store, a feed store, a cobbler, a discount clothier, a café, and a headstone maker—scarcely see enough business for a living and close early in the dark days of winter before the snow falls. It's an old railroad town, but the train hasn't gone there in years. It's a town with one-room red-brick churches on the hillsides and in the hollows, a town that believes in a God living but remote, and a town with one funeral home that buries almost all the dead. It's a town of ghosts and superstitions. It has the Devil's Stairs and Serpent's Tongue Rock and Abbadon Creek, which carried an entire family into oblivion in the flood of 1916. Up behind the creek at the edge of town lay the Barrowfields, where by some mystery nothing of natural origin will grow except a creeping gray moss which climbs over mounds of rock and petrified stumps that the more credulous locals believe are grave markers from an age before time. Others say a great wind-blow came up over the mountains a thousand years ago and ripped out the trees and carried away all the goodness in the soil so that nothing could ever grow there again. Nearly everyone thinks it's haunted ground. There's never been a picnic on the Barrowfields, of that you can be sure.
--Phillip Lewis, The Barrowfields (Hogarth, 2017)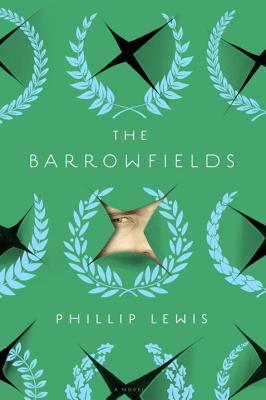 "Old Buckram derives its name from a material known as "buckram," which is a type of coarse linen that is stiffened with glue and used to make book covers. My idea was to have the story take place in Old Buckram, which is to say, within the covers of an old book. And it goes on from there."
The literary Easter Eggs in The Barrowfields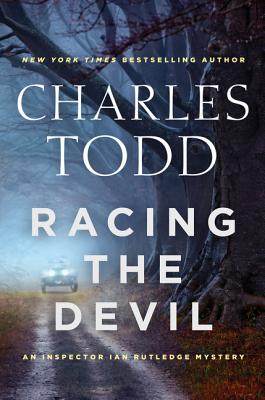 "Picture-postcard pretty, of course, and very quiet -- but beneath that veneer, seething passions, secrets and lies are bubbling. "
Recommended reading from Southern Indie Booksellers
Orwell draws on his years of experience in India to tell this story of the waning days of British imperialism. A handful of Englishmen living in a settlement in Burma congregate in the European Club, drink whiskey, and argue over an impending order to admit a token Asian. Definitely my favorite work of fiction! Great historical context, wonderful writing and the best ending to any book ever!
Burmese Days: A Novel by George Orwell ($14.95, Harvest Books), recommended by John, Cavalier House Books, Denham Springs, LA.
Caldecott Honor-winning author and illustrator Rachel Isadora returns with I Just Want to Say Good Night, a new spin on the classic Goodnight Moon by Margaret Wise Brown and Clement Hurd, set on the African plains.
I Just Want to Say Good Night follows Lala as she puts off going to bed by saying goodnight to her family's cat, goat, chickens and more one at a time. "Isadora perfectly captures the universal ritual of a child saying goodnight to everything as a way to stall going to bed," said Erin Barker, buyer and manager at Hooray for Books! in Alexandria, Va. "The book is humorous and gentle, and the main character is adorable."
I Just Want to Say Good Night by Rachel Isadora ($17.99, Nancy Paulsen Books), recommended by Erin, Hooray for Books, Alexandria VA.
This collection of four books contains nearly 200 short stories. Some might be a casual three or four pages long, some might be one or two sentences, but they're all amazing. Lydia Davis writes like no one else: her stories are weird, funny, deep, and beautiful, starting and ending in the span of a couple minutes.
The Collected Stories of Lydia Davis ($23, Picador USA), recommended by Jacob, Malaprops Books, Asheville, NC.
More bookseller recommendations
top | share this
---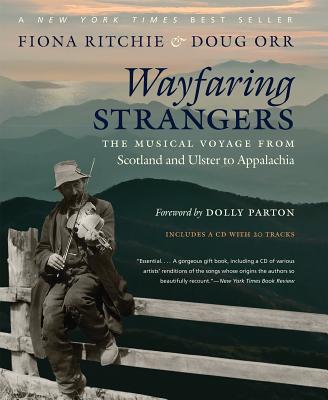 "How many people are given the opportunity to create a cultural institution? "
Doug Orr honored at Warren Wilson College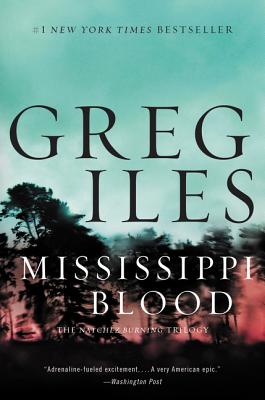 "The court case that this novel revolves around had everything you could want from a crime drama – suspense, details, law and spunky lawyers. "
The List: John's Picks from Cavalier House Books, Denham Springs, Louisiana
---
"At turns funny and contemplative, 'On Hearing My Daughter Trying to Sing Dixie' asks us to see the South in all of its glorious contradiction "
Joseph Mills of Winston-Salem has won the 2017 Rose Post Creative Nonfiction Competition
---
The Southern Bookstore: Phillip Lewis on the Importance of Independent Bookstores, (and a tour of his house in books)
It's 2027, or 2035. Independent bookstores are now extinct. Everything is purchased online, with free wrapping, same-day shipping, and "points" to be used toward a trip to Dollywood or the purchase of another 3DTV. Your local indie bookstore closed in September, the last of its kind, and in its place there's a franchise computer-repair shop with weird hours. In times past, you'd go to the bookstore when you needed a few quiet moments of sanity and find out from book-minded humans what new books were of particular interest and what old ones might suit your fancy. If you weren't sure what you wanted to read next, you could consult a bookseller, who would literally put a book in your hands that you might come to know and love. "So you like Douglas Adams, Charlotte Brontë, and metafiction, eh? No, that's not unusual at all. Trust me. Have you ever read Jasper Fforde? No?—(Smiles knowingly.)—Let me show you where to find it."
In 2027, these days are long gone. Now, from the comfort of your home office—you tell yourself that you enjoy the isolation and close interior quarters—you log-in to www.colossus.com, type in "books" in the search field, and wait eagerly for the sales algorithms put in place by Colossus's IT team to spotlight certain popular titles for you to consider. A flashing pop-up window anticipates your likes based on your purchase history: "If you like Charlotte Brontë," it says, "you might like Danielle Steel. Here are 2,420,300 new and used options to choose from." This sounds promising! Lots of choices. But which edition to select, you wonder. You muse darkly on the days of old when, at the local bookstore, you could actually find cool editions of cool books without having to scroll through bazillions of new and used copies with no real way to know what you'd be getting. Glancing at your bookcase, you see the awesome Edgar Allan Poe hardcover (the one with that sweet raven on the cover) that you had only ever seen at your hometown bookstore and which you never would have come across online. Oh, well. Times change. The used paperback of Heart of Darkness you got from Colossus that had been extremely well-annotated by a series of 10th-grade boys was cool, too, in its own way. If only you could get that gummy USED sticker off the spine. If only you'd had a bookseller to help you.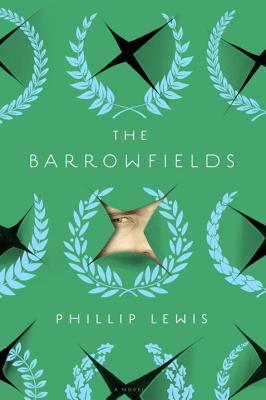 End thought experiment. The big point here is that a world without indie bookstores would be a world without booksellers, and the disappearance of booksellers would be followed by a great whooshing literacy vacuum that would have unconsidered consequences. Here's the thing: Booksellers love books. They love to read. They know more about books than you could possibly imagine. When books are shipped to the store from publishers, booksellers are the first to see them. They pull the books out of boxes, examine them, learn about them, and decide which of the new books they're going to excitedly purchase with their employee discount. At any given time, a bookseller at an indie bookstore maintains a mental Rolodex of thousands upon thousands of books. One might think this is an exaggeration, but it's not. They know kids' books. They know what's in cooking, fantasy, mystery, and games. They can tell you the classics like the backs of their respective hands, and can divine, by some mystifying internal calculus, whether a given child might be more suited to The Lion, the Witch, and the Wardrobe or The Lord of the Rings or Harry Potter. My entire life has been shaped by the recommendations of booksellers, and yours probably has, too.
When I was in college, I worked in an indie bookstore in Durham (which, sadly, has now closed). Joe was one of the booksellers. He was a tall guy with disobedient hair, wool-knit ties that didn't quite reach his belt, and a shirttail that frequently came untucked. Joe knew the contents of the entire store, but his real specialty was sci-fi, with a sub-specialty of cyberpunk. I came into the store being more of a classics guy, with a focus on the Romantics and southern American lit. One Saturday during the midday lull when I was shelving and alphabetizing in "Regional" and Joe was across the aisle in "True Crime," he told me I should check out William Gibson and Neal Stephenson. Snow Crash had just come out, and Joe foolishly lent me his copy (which I still have; if you're out there, Joe, my apologies). This recommendation opened up a whole new universe of books for me. I think of all the books I read afterward because of this recommendation, and how my life changed as a result. This has happened to me over and over again. Long before Joe, when I was a boy and then a young man, booksellers in independent bookstores across the south shared with me their love of literature and I came to love the written word and all that might be contained within the covers of a book. Would I be a writer were it not for bookstores and booksellers?
Today I can stand in front of my bookshelves and point to the books that were recommended to me—books that I now count among my favorite, and which also happen to be among my most meaningful life experiences. I read those books and loved them. I'll keep them on my shelves, and one day, hopefully, I'll read them to my children. This is what booksellers do. For those of us who love books, they have the power to shape and enrich our lives, one book at a time. This is the importance of indie bookstores.
-------
What I'm Reading Now: A Tour of the Lewis House in Books
A visitor to my home might think it is a house of many readers, each with different and disparate interests. This is because at any given time I'm reading several books at once (not simultaneously, of course, like an octopus holding multiple books in the air, but in the sense of having quite a few books going at the same time). You can find them in various stages of completion scattered throughout my house. There's a little reading spot in the corner of the dining room, another one in the living room, a reading alcove at the top of the stairs, and then another reading nook at the far end of the bedroom, where there's an old, comfy couch, a window that looks north toward the city skyline, and lamp with perfect light for books. At each location sits a pile of to-be-read books, along with books that are experiencing the pleasure of being read themselves.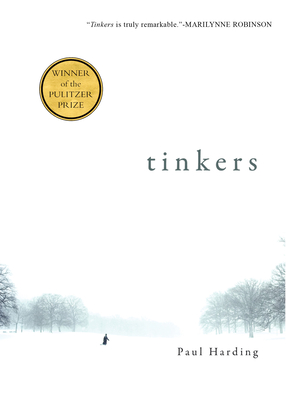 Downstairs in the sill of the window to the dining room you'll find a crisp copy of Tinkers by Paul Harding. Even though it's a comparatively short book, it's taken me a while to get through it because the writing is gorgeous and it needs to be read slowly and savored from page to page. You could only read one paragraph of Tinkers per day and if you love finely wrought prose, that would be enough to sustain you.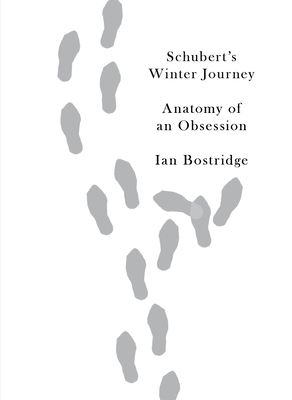 Sitting beneath Tinkers and matching its snow-white color is Schubert's Winter Journey by Ian Bostridge, an exploration of the extraordinary "Winterreise" 24-song cycle that Schubert worked on right up until his unseasonable death in 1828 from syphilis or mercury poisoning or both (times were tough). This book is compact and heavy as a brick, and, from the looks of it, quite academic. I'll read it once I finish the marvelous Tinkers. Also in this stack is a paperback of Tender is the Night by Mr. Fitzgerald, which I read at least once every two years.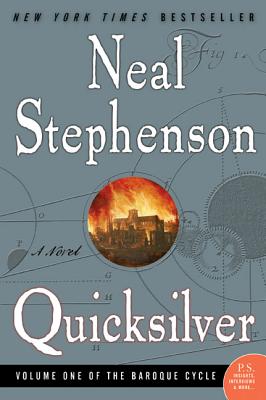 Climbing the stairs to the aforementioned alcove—which I also call the "writer's stable," because it's where I do most of my writing, and I enjoy horse puns—you will discover a big stack of books on my desk next to the typewriter, the top-most of which is Neal Stephenson's Quicksilver, Book 1 of The Baroque Cycle. It's a big, sprawling book in a big, sprawling series, and I'm approaching it in much the same way I approached Infinite Jest and Europe Central when I tackled those, which is that you pretty much need to be all-in, as they say. It's not a lazy read, and you enjoy it more when you allow yourself a little time outside the reading to research the historical characters and places that play such important roles in the book. I expect it will take me a good nine months to read all three books in the proper way.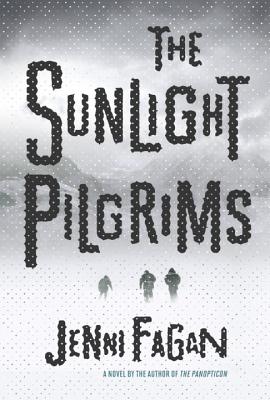 Beneath Quicksilver is Jenni Fagan's The Sunlight Pilgrims, which I can't wait to read. The Panopticon absolutely blew me away. Also on the desk in the queue to be read are Leningrad: Siege and Symphony: The Story of the Great City Terrorized by Stalin, Starved by Hitler, Immortalized by Shostakovich by Brian Moynahan and Book of Numbers by Joshua Cohen, both of which I will reach in time.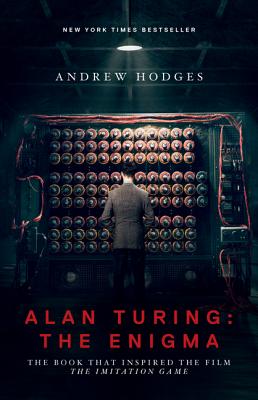 From the writer's stable, down the hallway to the bedroom we go. A chunky paperback copy of Andrew Hodges's Alan Turing: The Enigma straddles the arm of the couch below the window with the city view, its spine creased in a way that makes me wince a little. This has been an extraordinary book that makes you realize what kind of potential children really have if you just feed their imaginations. I've also got a book of James Salter short stories going, as well as The Mysterious Benedict Society. Next up: number9dream by David Mitchell and Everyone Brave is Forgiven by Chris Cleave.
"Shooting has begun in Mississippi on a new documentary about legendary author William Faulkner — the first ever authorized by his estate."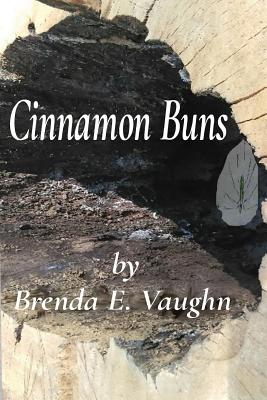 ". . .in "Cinnamon Buns," Mississippi author Brenda Vaughn has Jackson in another dimension, where north is south and south is north "
A richly textured coming-of-age story about fathers and sons, home and family, recalling classics by Thomas Wolfe and William Styron, by a powerful new voice in fiction.
Just before Henry Aster's birth, his father—outsized literary ambition and pregnant wife in tow—reluctantly returns to the small Appalachian town in which he was raised and installs his young family in an immense house of iron and glass perched high on the side of a mountain. There, Henry grows up under the writing desk of this fiercely brilliant man. But when tragedy tips his father toward a fearsome unraveling, what was once a young son's reverence is poisoned and Henry flees, not to return until years later when he, too, must go home again.
Mythic in its sweep and mesmeric in its prose, The Barrowfields is a breathtaking debut about the darker side of devotion, the limits of forgiveness, and the reparative power of shared pasts.
BUY FROM AN INDIE | READ THE FIRST CHAPTER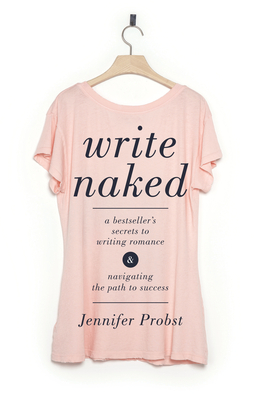 "  Her sons, Probst says, keep her "active, stressed, joyous and sad that her house will never be truly clean." "
Jennifer Probst featured at Book Festival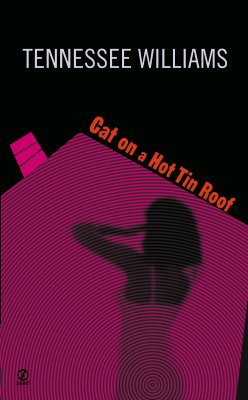 " Tennessee wrote "As soon as I crossed the Italian border my health and life seemed to be magically restored. There was the sun and there were the smiling Italians." Tennessee spent a great deal of the next decade in Rome. It is here where he worked on many of his greatest works including Cat on a Hot Tin Roof, The Rose Tattoo, and Baby Doll. "
The Tennessee Williams/New Orleans Literary Festival is March 22-26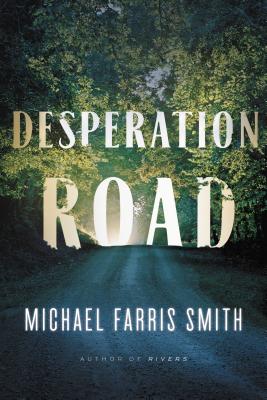 ". . .it was my discovery of Larry Brown that pushed me over the edge and made me want to write. When I first read his stories, I thought, I know these people. I understand this world he is writing in. "
What Michael Farris owes to Larry Brown
---
For the week ending March 5. Books on the Southern Indie Bestseller List that are southern in nature or have been recently recommended by southern indie booksellers.


- The Pat Conroy Southern Book Prize |
- A SIBA Okra Pick 
See the full list here
Printable versions: Hardcover | Paperback | Children.
HARDCOVER
FICTION

1. Lincoln in the Bardo
George Saunders, Random House, $28, 9780812995343
2. Norse Mythology
Neil Gaiman, Norton, $25.95, 9780393609097
3. The Underground Railroad
Colson Whitehead, Doubleday, $26.95, 9780385542364
4. A Gentleman in Moscow
Amor Towles, Viking, $27, 9780670026197
5. A Piece of the World
Christina Baker Kline, Morrow, $27.99, 9780062356260

HARDCOVER
NONFICTION

1. Hillbilly Elegy
J.D. Vance, Harper, $27.99, 9780062300546
2. Portraits of Courage: A Commander in Chief's Tribute to America's Warriors
George W. Bush, Crown, $35, 9780804189767
3. The Hidden Life of Trees
Peter Wohlleben, Greystone Books, $24.95, 9781771642484
4. The Book of Joy
The Dalai Lama, Archbishop Desmond Tutu, Avery, $26, 9780399185045
5. Thank You for Being Late
Thomas L. Friedman, FSG, $28, 9780374273538

Also of note:

8. A Lowcountry Heart: Reflections on a Writing Life
Pat Conroy, Nan A. Talese, $25, 9780385530866
10. Serafina and the Twisted Staff (A Serafina Novel)
Robert Beatty, Disney/Hyperion, $16.99, 9781484775035
Click on a book to purchase from a great indie bookstore! See the full Southern Indie Bestseller list and the books that are Special to the Southern List here.
---
Events at Southern Indie Bookstores
See the full calendar | Find a Southern Indie Bookstore near you
Elisa Rolle - Days of Love & Queer Places - Gables  (author appearance)
Elisa Rolle | 03/16/2017, 08:00 pm | Books & Books Inc | Coral Gables, FL
Troy Ball Book Signing/Moonshine Tasting  (author appearance)
Troy Ball | 03/16/2017, 07:00 pm | Inkwood Books | Tampa, FL
Holly Brown  (author appearance)
Holly Brown | 03/16/2017, 07:00 pm | Murder on the Beach Mystery Bookstore | Delray Beach, FL
Rody Johnson presents An Ice Age Mystery: Unearthing the Secrets of the Old Vero Site  (author appearance)
Rody Johnson | 03/16/2017, 04:00 pm | Vero Beach Book Center | Vero Beach, FL
Author Colm Tóibín  (author appearance)
Colm Toibin | 03/16/2017, 06:00 pm | Avid Bookshop | Athens, GA
Henry Winkler & Lin Oliver Author Event!  (author appearance)
Henry Winkler | 03/16/2017, 07:00 pm | Little Shop of Stories | Decatur, GA
Michael Farris Smith discusses his novel Desperation Road  (author appearance)
Michael Farris Smith | 03/16/2017, 07:00 pm | Flyleaf Books | Chapel Hill, NC
TIM GAUTREAUX presents SIGNALS  (author appearance)
Tim Gautreaux | 03/16/2017, 07:00 pm | Malaprop's Bookstore/Cafe | Asheville, NC
Cooks & Books: Dinner with Adrian Miller  (author appearance)
Adrian Miller | 03/16/2017, 06:00 pm | McIntyre's Fine Books | Pittsboro, NC
Author Event: Bren McClain - One Good Mama Bone  (author appearance)
Bren McClain | 03/16/2017, 07:00 pm | Park Road Books | Charlotte, NC
Michael Farris Smith - Desperation Road  (author appearance)
Michael Farris Smith | 03/16/2017, 01:00 pm | Quail Ridge Books & Music | Raleigh, NC
Rob Dunn - Never Out of Season  (author appearance)
Rob Dunn | 03/16/2017, 07:00 pm | Quail Ridge Books & Music | Raleigh, NC
Haider Warraich, MD - Modern Death: How Medicine Changed the End of Life  (author appearance)
Haider Warraich, | 03/16/2017, 07:00 pm | Regulator Bookshop | Durham, NC
Colleen Oakley Book Talk & Signing   (author appearance)
Colleen Oakley | 03/16/2017, 06:30 pm | Fiction Addiction | Greenville, SC
Author event with Nickolas Butler author of The Hearts of Men  (author appearance)
Nickolas Butler | 03/16/2017, 06:30 pm | Parnassus Books | Nashville, TN
BUM LUCK - Paul Levine - Gables  (author appearance)
Paul Levine | 03/17/2017, 08:00 pm | Books & Books Inc | Coral Gables, FL
Larry Miller  (author appearance)
Larry Miller | 03/17/2017, 04:00 pm | Sundog Books | Santa Rosa Beach, FL
Emory's Benjamin Reiss In Conversation with GPB's Bill Nigut  (author appearance)
Benjamin Reiss | 03/17/2017, 07:00 pm | A Cappella Books | Atlanta, GA
Stone, River, Sky: An Anthology of Georgia Poems  (author appearance)
Multiple Authors | 03/17/2017, 06:30 pm | Avid Bookshop | Athens, GA
Karen White - The Night the Lights Went Out Book  (author appearance)
Karen White
| 03/17/2017, 10:30 am | Bookmiser | Roswell, GA
Marcus Zusak Author Event!  (author appearance)
Marcus Zusak | 03/17/2017, 07:00 pm | Little Shop of Stories | Decatur, GA
Eveningland  (author appearance)
Michael Knight | 03/17/2017, 05:00 pm | Lemuria Books | Jackson, MS
Nancie McDermott and Tema Flanagan discuss their Savor the South books Fruit and Corn at The Root Cellar  (author appearance)
Nancie McDermott
| 03/17/2017, 12:00 pm | Flyleaf Books | Chapel Hill, NC
Greenville, SC, Artist Bonnie Adamson to Sign Children's Picture Book at Fiction Addiction  (author appearance)
Bonnie Adamson | 03/17/2017, 04:00 pm | Fiction Addiction | Greenville, SC
Book Reading and Signing with Michael Farris Smith  (author appearance)
Michael Farris Smith | 03/17/2017, 07:00 pm | Hub City Bookshop | Spartanburg, SC
Phillip Lewis Author of The Barrowfields  (author appearance)
Phillip Lewis | 03/17/2017, 11:00 am | Litchfield Books | Pawleys Island, SC
Author event with Jack Spencer in conversation with Jon Meacham  (author appearance)
Jack Spencer | 03/17/2017, 06:30 pm | Parnassus Books | Nashville, TN
Paul Levine  (author appearance)
Paul Levine | 03/18/2017, 06:00 pm | Murder on the Beach Mystery Bookstore | Delray Beach, FL
Make Your Business a Great Success  (author appearance)
Ron Robinson | 03/18/2017, 03:00 pm | City Lights Bookstore | Sylva, NC
Lynn C. Willis, author of Tell Me No Lies  (author appearance)
Lynn C. Willis | 03/18/2017, 06:30 pm | Foggy Pine Books | Boone, NC
MICHAEL FARRIS SMITH & DAVID JOY present their books DESPERATION ROAD & WEIGHT OF THIS WORLD  (author appearance)
David Joy | 03/18/2017, 07:00 pm | Malaprop's Bookstore/Cafe | Asheville, NC
Rose Senehi – Carolina Belle  (author appearance)
Rose Senehi
| 03/18/2017, 11:00 pm | McIntyre's Fine Books | Pittsboro, NC
Author Event: Deno Trakas - Messenger from Mystery  (author appearance)
Deno Trakas | 03/18/2017, 02:00 pm | Park Road Books | Charlotte, NC
Michael Robinson - Shifting Lenses  (author appearance)
Michael Robinson | 03/18/2017, 07:00 pm | Scuppernong Books | Greensboro, NC
Author event with Bren McClain  (author appearance)
Bren McClain | 03/18/2017, 11:00 am | Sunrise Books | High Point, NC
Cokie Roberts Author of Ladies of Liberty: The Women Who Shaped Our Nation  (author appearance)
Cokie Roberts | 03/18/2017, 11:00 am | Litchfield Books | Pawleys Island, SC
Author event with Steph Jagger author of Unbound  (author appearance)
Steph Jagger | 03/18/2017, 02:00 pm | Parnassus Books | Nashville, TN
Author Event with Camille Andros  (author appearance)
Camille Andros | 03/18/2017, 11:15 am | Hooray For Books | Alexandria, VA
Author Event with David A. Kelly  (author appearance)
David A. Kelly | 03/18/2017, 02:00 pm | Hooray For Books | Alexandria, VA
Linda Hengerer presents Dying for a Cuppa: Collected Cozy Mysteries Volume 1  (author appearance)
Linda Hengerer | 03/19/2017, 03:00 pm | Vero Beach Book Center | Vero Beach, FL
Angie Thomas Presents: The Hate U Give  (author appearance)
Angie Thomas | 03/19/2017, 06:30 pm | Charis Books & More | Atlanta, GA
Newbery Medalist Kwame Alexander reads from and signs his new book The Playbook at the Chapel Hill Public Library  (author appearance)
Kwame Alexander | 03/19/2017, 03:00 pm | Flyleaf Books | Chapel Hill, NC
Author Event: Carla Harper - Worthy  (author appearance)
Carla Harper
| 03/19/2017, 02:00 pm | Park Road Books | Charlotte, NC
Robert Beatty - Previewing Serafina and the Splintered Heart  (author appearance)
Robert Beatty | 03/19/2017, 02:00 pm | Quail Ridge Books & Music | Raleigh, NC
Author Bren McClain, One Good Mama Bone  (author appearance)
Bren McClain | 03/19/2017, 03:00 pm | Scuppernong Books | Greensboro, NC
Juan Diego Humpierres - El despertar de la conciencia y sombras del amor - Gables   (author appearance)
Juan Diego | 03/20/2017, 06:30 pm | Books & Books Inc | Coral Gables, FL
Beau Boudreaux: Rapunzel's Braid   (author appearance)
Beau Boudreaux | 03/20/2017, 06:00 pm | Garden District Book Shop | New Orleans, LA
100 Things to Do in New Orleans Before You Die  (author appearance)
Beth D'Addono | 03/20/2017, 05:00 pm | Lemuria Books | Jackson, MS
Author Bren McClain, "One Good Mama Bone"  (author appearance)
Bren McClain | 03/20/2017, 06:30 pm | Page 158 Books | Wake Forest, NC
Kwame Alexander - Playbook  (author appearance)
Kwame Alexander | 03/20/2017, 07:00 pm | Quail Ridge Books & Music | Raleigh, NC
Author event with Michael Farris Smith author of Desperation Road  (author appearance)
Michael Farris Smith | 03/20/2017, 06:30 pm | Parnassus Books | Nashville, TN
Loving Vs. Virginia  (author appearance)
Patricia Hruby Powell | 03/20/2017, 07:00 pm | Hooray For Books | Alexandria, VA
Charlie Lovett - The Lost Book of the Grail  (author appearance)
Charlie Lovett | 03/21/2017, 05:00 pm | Alabama Booksmith | Birmingham, AL
Ed Lin  (author appearance)
Ed Lin | 03/21/2017, 08:00 pm | Murder on the Beach Mystery Bookstore | Delray Beach, FL
Margaret George  (author appearance)
Margaret George | 03/21/2017 | Bookmiser | Roswell, GA
Ari Herstand: How to Make it in the New Music Business: Practical Tips on Building a Loyal Following and Making a Living as a Musician  (author appearance)
Ari Herstand | 03/21/2017, 06:00 pm | Garden District Book Shop | New Orleans, LA
Troy Ball - PURE HEART: A Spirited Tale of Grace, Grit, and Whiskey  (author appearance)
Troy Ball | 03/21/2017, 06:00 pm | Octavia Books | New Orleans, LA
Mississippi Blood  (author appearance)
Greg Iles | 03/21/2017, 03:30 pm | Lemuria Books | Jackson, MS
ANDREW SKURKA presents the NAT. GEO ULTIMATE HIKER'S GUIDE  (author appearance)
Andrew Skurka | 03/21/2017, 07:00 pm | Malaprop's Bookstore/Cafe | Asheville, NC
Ricky Garni - Divisive Potatoes  (author appearance)
Ricky Garni | 03/21/2017, 07:00 pm | Regulator Bookshop | Durham, NC
Book Talk & Signing with Bestselling Author Christina Baker Kline  (author appearance)
Christina Baker Kline | 03/21/2017, 06:00 pm | Fiction Addiction | Greenville, SC
Author event with Holly Tucker author of City of Light, City of Poison  (author appearance)
Holly Tucker | 03/21/2017, 06:30 pm | Parnassus Books | Nashville, TN
William Geroux Discusses The Mathews Men   (author appearance)
William Geroux | 03/21/2017, 06:30 pm | Fountain Bookstore | Richmond, VA
THE ENLIGHTENMENT ON TRIAL - Bianca Premo - Gables  (author appearance)
Bianca Premo | 03/22/2017, 06:30 pm | Books & Books Inc | Coral Gables, FL
HEARTS OF MEN - Nickolas Butler - Gables  (author appearance)
Nickolas Butler | 03/22/2017, 08:00 pm | Books & Books Inc | Coral Gables, FL
Amber Mitchell presents Garden of Thorns  (author appearance)
Amber Mitchell | 03/22/2017, 06:00 pm | Vero Beach Book Center | Vero Beach, FL
Book Talk with Humane Society President Wayne Pacelle Humane Economy  (author appearance)
Wayne Pacelle | 03/22/2017, 07:00 pm | A Cappella Books | Atlanta, GA
Loretta Ross Presents: Reproductive Justice: An Introduction  (author appearance)
Loretta Ross | 03/22/2017, 07:30 pm | Charis Books & More | Atlanta, GA
Amy Dickinson - STRANGERS TEND TO TELL ME THINGS (new date)  (author appearance)
Amy Dickinson | 03/22/2017, 06:00 pm | Octavia Books | New Orleans, LA
Pure Heart: A Spirited Tale of Grace, Grit, and Whiskey  (author appearance)
Troy Ball | 03/22/2017, 05:00 pm | Lemuria Books | Jackson, MS
Erin Austen Abbott with HOW TO MAKE IT  (author appearance)
Erin Austen Abbott | 03/22/2017, 05:00 pm | Square Books | Oxford, MS
Michele Moore discusses her novel The Cigar Factory  (author appearance)
Michele Moore | 03/22/2017, 07:00 pm | Flyleaf Books | Chapel Hill, NC
ANDREW FORSTHOEFEL presents WALKING TO LISTEN  (author appearance)
Andrew Forsthoefel | 03/22/2017, 07:00 pm | Malaprop's Bookstore/Cafe | Asheville, NC
John Scalzi - The Collapsing Empire  (author appearance)
John Scalzi | 03/22/2017, 07:00 pm | Quail Ridge Books & Music | Raleigh, NC
[OFFSITE] Lisa Yarger - Lovie: The Story of a Southern Midwife and an Unlikely Friendship  (author appearance)
Lisa Yarger | 03/22/2017, 06:00 pm | Regulator Bookshop | Durham, NC
Crossing the Bambook Bridge: Memoirs of a Bad Luck Girl - Mai Donohue  (author appearance)
Mai Donohue | 03/22/2017, 05:30 pm | Scuppernong Books | Greensboro, NC
Ellen Hopkins  (author appearance)
Ellen Hopkins | 03/22/2017, 05:30 pm | Fiction Addiction | Greenville, SC
Book Reading and Signing with Ed Tarkington  (author appearance)
Ed Tarkington | 03/22/2017, 07:00 pm | Hub City Bookshop | Spartanburg, SC
Author event with John Farrell in conversation with David Maraniss at the First Amendment Center  (author appearance)
John Farrell | 03/22/2017, 07:00 pm | Parnassus Books | Nashville, TN
FEATURE EVENT: Michael Knight Presents Eveningland: Stories   (author appearance)
Michael Knight | 03/22/2017, 06:30 pm | Fountain Bookstore | Richmond, VA
Adam Lehrhaupt - I Don't Draw, I Color  (author appearance)
Adam Lehrhaupt | 03/22/2017, 05:00 pm | Hooray For Books | Alexandria, VA
Authors Round the South
www.authorsroundthesouth.com
Lady Banks is sponsored by the Southern Independent Booksellers Alliance, in support of independent bookstores in the South.
SIBA | 3806 Yale Dr. | Columbia, SC 28409
You are receiving this email at @@email@@. If you wish to stop receiving email from us, you can simply remove yourself by replying with "unsubscribe" in the subject or by visiting: @@unsubscribe_url@@
---