Details

Published: 23 April 2017

23 April 2017
{Pearls take on the character of the person who wears them.}
In which Ms. Patricia Cornwell goes to the police, Ms. Pam Stone learns to listen, and Ms. Kristy Woodson Harvey remembers her grandmother's pearls..
April 23, 2017
Dearest Readers
This coming Saturday is Independent Bookstore Day -- a nation-wide celebration of the joys of the local. Bookstores have scheduled special events, parties, author readings, story-times, live music, cupcakes and Lord knows what. Not to mention a host of limited edition items that are only available from these stores, on this day.(Yes, those are "Great Expectations" themed condoms.) 
Here is a list of Southern Indie stores that are taking part -- stop in at your store on Saturday to join the fun:
To avoid conflicting with the Jazz and Heritage Festival, NOLA bookstores celebrate their Indie Bookstore Day on May 13. Besides offering the exclusive IBD items most stores around the country will have in stock, Octavia Books, Garden District Book Shop, Tubby & Coo's Mid-City Book Shop, and Maple Street Book Shop are offering the chance to win $100 in gift certificates for book lovers who visit all four bookstores as part of a citywide scavenger hunt and are able to figure out a secret phrase after finding clues at the stores.
To much email?
If you are reading this, then the chances are you also get a second email later in the week, "The Calendar of Events at Lady Banks" -- devoted solely to listing what is happening at bookstores around the South. Last Saturday, the Calendar of Events listed no less than 27 different events at bookstores around the South. In fact, a typical week will often list over 150 events at Southern indie bookstores -- far too many to list in any one email. 
So if you would like to receive an event listing just for your state, or if you'd rather not receive the Calendar of Events at all, click on the link below. You will be able to let her ladyship, the editor, know which state event calendar you'd like to receive, or select to opt out of the Calendar altogether. 
Manage my Lady Banks Subscription
Read Independently! And shop local.

her ladyship, the editor
Lady Banks' Pick of the Week
---
Noteworthy poetry and prose from her ladyship's bedside reading stack.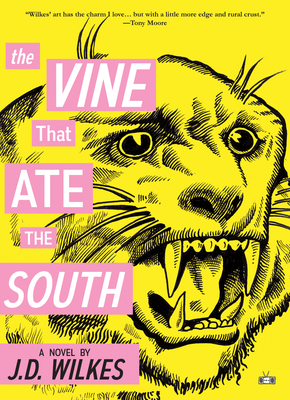 Carver Canute
A rusty chain dragging the ground between two posts blocks the trailhead. The upright crossties lean in at one another like an arch missing its keystone. Expert guide and kindred spirit Carver Canute is here, a man fifteen years my senior. He busts off the chain and makes short work of the beams Barehanded, he bear-hugs each one out of the ground and caber-tosses them fifty feet into a soybean field. It is a completely unnecessary display of strength.
KEEP OUT! NO TRESPASSING! NO ATV's. NO TRUCK's. NO HORSE's.
"It don't say a got-dern thing about no mountain bikes."
He puts his boot through the sign, exploding it into toothpicks.
Carver Canute is more ape than man, God love him. He's part hick, part "full-blooded Cherokee." Thunderbolt tribe, specifically. He stand only five-foot-nine but he has all the top-heavy girth of a Minotaur. His shoulders look like football pads, but down at his little hooves he comes to a point like an ice cream cone. And that wild, ruddy head is just the cherry on top.
He's a cocky Elvis-haired hell-raiser who keeps his pompadour aloft with pork drippin's, sweat, and a wafting circles of lies. He's constantly telling whoppers, and he doesn't give a crap what people think about him. In fact, he just left his truck dumped in someone's ditch down the road. It's what he calls his "Holler Mobile," a vehicle that's won MARSHALL COUNTY'S UGLIEST TRUCK CONTEST three years in a row. It's enough to make him display his usual quirk of pride: adjusting the crotch of his pants, as if no pair of jeans could possibly contain his girth.
-- J.D. Wilkes, The Vine That Ate the South (Two Dollar Radio, 2017) 9781937512552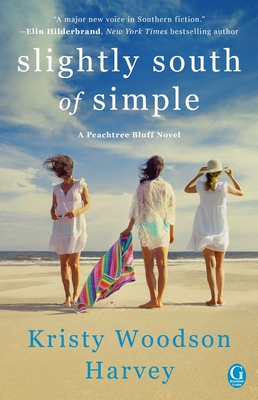 "I thought a lot about my mom when I wrote Ansley's character. My mom and Ansley are around the same age and both have a youthful, vibrant air about them where they are always learning new things and taking risks."
Interview with Kristy Woodson Harvey
"Much like the characters in her books, Kristy Woodson Harvey is devoted to family, memories, and the important things in life."
Recommended reading from Southern Indie Booksellers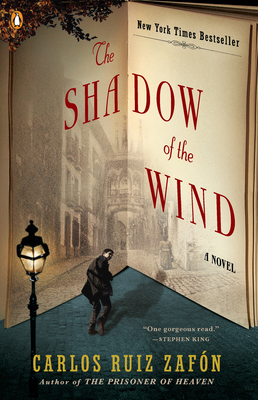 A young Spaniard reads a novel from a rare book library only to discover that someone is trying to destroy the author's other works. A gothic adventure for book lovers.
The Shadow of the Wind by Carlos Ruiz Zafón ($17, Penguin Books), recommended by Julia, The Country Bookshop, Southern Pines, NC.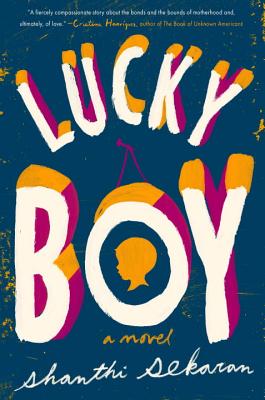 A heartbreaking, soul-wrenching, lovely and poetic book. Sekaran's two protagonists, Soli and Kavya, play tug of war with your heart and it's impossible to divide their stories into black and white. A politically important novel, because of its portrayal of immigration issues and the people affected by our failing policies, but Sekaran's story is much more than that; it's about love, and the storms we weather to protect it.
Lucky Boy by Shanthi Sekaran ($27, G.P. Putnam's Sons), recommended by Rachel, Avid Bookshop, Athens, GA.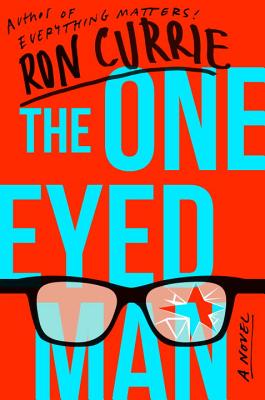 The novel could be the black comedy I've been waiting for all my life! While employing unique strategies to cope with the recent death of his wife, K. becomes quite literal-minded and loses his bull filter. Through a series of absurd events he becomes the host of a reality TV show in which he confronts people with the truth, with disastrous and hilarious results. Currie walks a tightrope of comedy over a gaping chasm of heartbreak. This is a perfect satire of modern American culture.
The One-Eyed Man by Ron Currie ($26, Viking), recommended by Tony, Quail Ridge Books, Raleigh, NC.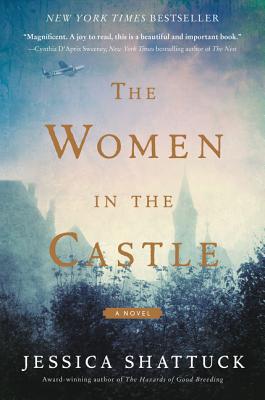 This book has the feel of a classic World War II story while being unlike any other book I've read. The Women In The Castle are widows of the resistance after their husbands' failed plot to assassinate Hitler. Jessica Shattuck's magnificent storytelling transports the reader to another time and place and kept me awake at night thinking about these women and their stories.
The Women in the Castle by Jessica Shattuck ($26.99, William Morrow & Company), recommended by Rae Ann, Parnassus Books, Nashville, TN.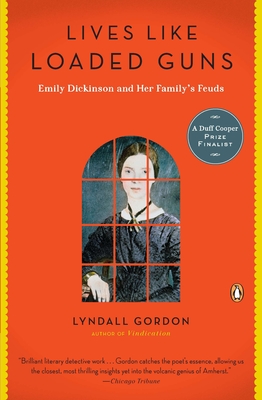 There's much that's a mystery about Emily Dickinson, but one traumatic event of her life is well-documented: the affair between her brother Austin and Mabel Loomis Todd, an Amherst College professor's wife. Lyndall Gordon uses the affair and the feud it caused to explore Emily Dickinson's life and the untold dramas that fueled her poems. This is riveting reading that will challenge anyone's notion of Dickinson as a quaint spinster.
Lives Like Loaded Guns: Emily Dickinson and Her Family's Feuds by Lyndall Gordon ($20, Penguin Books), recommended by Travis, Flyleaf Books, Chapel Hill, NC.
More bookseller recommendations
top | share this
---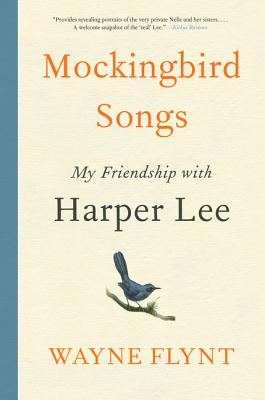 "As the years passed and their mutual admiration grew, their exchanges became more intimate and emotional, opening with 'Dear Friend' and closing with 'I love you, Nelle.' "
She's returned to the Chesterfield County Police Department in Virginia, where media outlets report that she's taking a weeklong course on reconstructing crime scenes from gunshot evidence.
Patricia Cornwell visits Chesterfield Police
The List: The Southern Book Prize Long List, Literary Fiction Category
The 2017 Southern Book Prize Long (Long, Loooong) List was announced on April 3, featuring the entire list of nominated titles.  Over 140 great Southern books were nominated by Southern Indie booksellers, making the Long List one of the most comprehensive and exciting reading lists of new Southern literature. See the entire list here.
---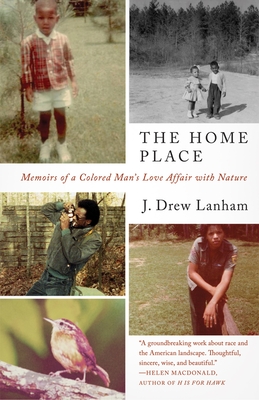 "In me, there is the red of miry clay, the brown of spring floods, the gold of ripening tobacco. I am, in the deepest sense, colored."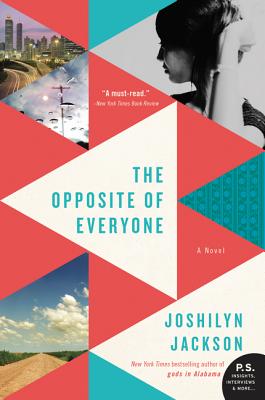 "Her book The Opposite of Everyone focuses on issues such as prison population, social economic status, inclusion and foster care. A lot of different issues and dynamics that people in general may have to deal with when they share their family history."
Named one of the most anticipated books of 2017 by Entertainment Weekly, Nylon, Elle, and The Chicago Review of Books.
JJ Ferguson has returned home to Pinewood, North Carolina, to build his dream house and to pursue his high school sweetheart, Ava. But as he reenters his former world, where factories are in decline and the legacy of Jim Crow is still felt, he's startled to find that the people he once knew and loved have changed just as much as he has. Ava is now married and desperate for a baby, though she can't seem to carry one to term. Her husband, Henry, has grown distant, frustrated by the demise of the furniture industry, which has outsourced to China and stripped the area of jobs. Ava's mother, Sylvia, caters to and meddles with the lives of those around her, trying to fill the void left by her absent son. And Don, Sylvia's unworthy but charming husband, just won't stop hanging around.
JJ's return--and his plans to build a huge mansion overlooking Pinewood and woo Ava--not only unsettles their family, but stirs up the entire town. The ostentatious wealth that JJ has attained forces everyone to consider the cards they've been dealt, what more they want and deserve, and how they might go about getting it. Can they reorient their lives to align with their wishes rather than their current realities? Or are they all already resigned to the rhythms of the particular lives they lead?
No One Is Coming to Save Us is a revelatory debut from an insightful voice; with echoes of The Great Gatsby it is an arresting and powerful novel about an extended African American family and their colliding visions of the American Dream. In evocative prose, Stephanie Powell Watts has crafted a full and stunning portrait that combines a universally resonant story with an intimate glimpse into the hearts of one family.
No One Is Coming to Save Us by Stephanie Powell Watts | Ecco Press | 9780062472984 | $26.99
---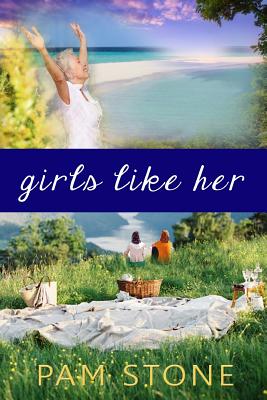 "Here's what I learned this past week (besides not giving your dog a piece of your spicy black bean burger, no matter how much they beg): if you're going to do a book signing, you'd first better know how to write "
Learning to listen at a southern book signing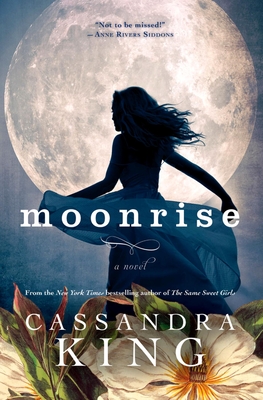 "I'm deeply honored," King said upon receiving the award. "I can't even begin to tell you. It's great when you receive honor from your home folks."
Cassandra King receives 2017 Hall-Waters Prize
For the week ending April 16. Books on the Southern Indie Bestseller List that are southern in nature or have been recently recommended by southern indie booksellers.


- The Pat Conroy Southern Book Prize |
- A SIBA Okra Pick 
See the full list here
Printable versions: Hardcover | Paperback | Children.
HARDCOVER
FICTION

1. The Underground Railroad
Colson Whitehead, Doubleday, $26.95, 9780385542364
2. Lincoln in the Bardo
George Saunders, Random House, $28, 9780812995343
3. The Women in the Castle
Jessica Shattuck, Morrow, $26.99, 9780062563668
4. Norse Mythology
Neil Gaiman, Norton, $25.95, 9780393609097
5. Mississippi Blood
Greg Iles, Morrow, $28.99, 9780062311153

HARDCOVER
NONFICTION

1. Hallelujah Anyway
Anne Lamott, Riverhead, $20, 9780735213586
2. Hillbilly Elegy
J.D. Vance, Harper, $27.99, 9780062300546
3. Wealth Can't Wait
David Osborn, Paul Morris, Greenleaf, $22.95, 9781626344198
4. The Book of Joy
The Dalai Lama, Archbishop Desmond Tutu, Avery, $26, 9780399185045
5. The Stranger in the Woods
Michael Finkel, Knopf, $25.95, 9781101875681

Also of note:

10. No One Is Coming to Save Us
Stephanie Powell Watts, Ecco, $26.99, 9780062472984
12. The River of Kings
Taylor Brown, St. Martin's Press, $25.99, 9781250111753
14. Deep Run Roots: Stories and Recipes from My Corner of the South
Vivian Howard, Little Brown, $40, 9780316381109
6. Dimestore: A Writer's Life
Lee Smith, Algonquin, $15.95, 9781616206468
Click on a book to purchase from a great indie bookstore! See the full Southern Indie Bestseller list and the books that are Special to the Southern List here.
---
Events at Southern Indie Bookstores
See the full calendar | Find a Southern Indie Bookstore near you
Christina Frohock - Small-Town GTMO: The Layers of Estate, Sovereignty, and Soil in U.S. Naval Station Guantánamo Bay - Gables  (author appearance)
Christina Frohock | 04/26/2017, 08:00 pm | Books & Books Inc | Coral Gables, FL
Elizabeth Kostova-The Shadow Land  (author appearance)
Elizabeth Kostova | 04/26/2017, 07:00 pm | Eagle Eye Book Shop | Atlanta, GA
Wendy Wax, One Good Thing  (author appearance)
Wendy Wax
| 04/26/2017, 06:30 pm | FoxTale Book Shoppe | Woodstock, GA
David Wiesner with FISH GIRL  (author appearance)
David Wiesner | 04/26/2017, 05:00 pm | Square Books | Oxford, MS
LOREN OLSON, MD discusses FINALLY OUT  (author appearance)
Loren A. | 04/26/2017, 07:00 pm | Malaprop's Bookstore/Cafe | Asheville, NC
Ann Cleeves – Cold Earth: A Shetland Mystery   (author appearance)
Ann Cleeves | 04/26/2017, 06:30 pm | McIntyre's Fine Books | Pittsboro, NC
Author Event: Deb Williams - Charlotte Motor Speedway; Images of Modern America  (author appearance)
Deb Williams | 04/26/2017, 07:00 pm | Park Road Books | Charlotte, NC
Marcus Sedgwick - Saint Death  (author appearance)
Marcus Sedgwick | 04/26/2017, 04:00 pm | Quail Ridge Books & Music | Raleigh, NC
Paul Hawken - Drawdown: The Most Comprehensive Plan Ever Proposed to Reverse Global Warming  (author appearance)
Paul Hawken | 04/26/2017, 07:00 pm | Quail Ridge Books & Music | Raleigh, NC
Read It & Eat with Vicki Covington  (author appearance)
Vicki Covington | 04/27/2017, 12:00 pm | Page & Palette | Fairhope, AL
Michelle Sassa - Copygirl - Gables  (author appearance)
Michelle Sassa | 04/27/2017, 06:30 pm | Books & Books Inc | Coral Gables, FL
Sarah Gerard - Sunshine State: Essays - Gables  (author appearance)
Sarah Gerard | 04/27/2017, 08:00 pm | Books & Books Inc | Coral Gables, FL
Sue Wasserman - A MOMENT'S NOTICE  (author appearance)
Sue Wasserman | 04/27/2017, 07:00 pm | A Cappella Books | Atlanta, GA
Author Amy Trauger: WE WANT LAND TO LIVE: MAKING POLITICAL SPACE FOR FOOD SOVEREIGNTY  (author appearance)
Amy Trauger | 04/27/2017, 06:30 pm | Avid Bookshop | Athens, GA
Kent Lester - Seventh Sun  (author appearance)
Kent Lester | 04/27/2017, 07:00 pm | Eagle Eye Book Shop | Atlanta, GA
Jon McCarthy: Hard Roll: A Paramedic's Perspective of Life and Death in New Orleans   (author appearance)
Jon McCarthy | 04/27/2017, 06:00 pm | Garden District Book Shop | New Orleans, LA
Tricia Barr with STAR WARS VISUAL ENCYCLOPEDIA  (author appearance)
Tricia Barr | 04/27/2017, 05:00 pm | Square Books | Oxford, MS
MEGAN MIRANDA presents THE PERFECT STRANGER  (author appearance)
Megan Miranda | 04/27/2017, 07:00 pm | Malaprop's Bookstore/Cafe | Asheville, NC
Southern Author Event: Michel Stone - Border Child  (author appearance)
Michel Stone | 04/27/2017, 07:00 pm | Park Road Books | Charlotte, NC
Salon@615 with Elizabeth Strout author of Anything is Possible  (author appearance)
Elizabeth Strout | 04/27/2017, 06:15 pm | Parnassus Books | Nashville, TN
An Evening of Poetry with Bruce Majors  (author appearance)
Bruce Majors | 04/27/2017, 06:00 pm | Star Line Books | Chattanooga, TN
Sarah Gerard at Culture Pop!   (author appearance)
Sarah Gerard | 04/28/2017, 06:00 am | Bookmark It | Orlando, FL
Local Author Joey Weiser: MERMIN Book Five: MAKING WAVES  (author appearance)
Joey Weiser | 04/28/2017, 06:30 pm | Avid Bookshop | Athens, GA
Roshani Chokshi Author Event!  (author appearance)
Roshani Chokshi | 04/28/2017, 07:00 pm | Little Shop of Stories | Decatur, GA
SETH HAWKINS presents VERTICAL AID  (author appearance)
Seth Hawkins | 04/28/2017, 07:00 pm | Malaprop's Bookstore/Cafe | Asheville, NC
Ted Kemp - The Ragged Edge on Iraq War  (author appearance)
Ted Kemp | 04/28/2017, 07:00 pm | Quail Ridge Books & Music | Raleigh, NC
Kristy Harvey Author of Slighty South of Simple  (author appearance)
Kristy Harvey
| 04/28/2017, 11:00 am | Litchfield Books | Pawleys Island, SC
Author event with Jordan Christy author of How To Be a Hepburn in a Kardashian World  (author appearance)
Jordan Christy | 04/28/2017, 06:30 pm | Parnassus Books | Nashville, TN
Sasha Abramsky  (author appearance)
Sasha Abramsky | 04/29/2017, 04:00 pm | Inkwood Books | Tampa, FL
Vicki Covington Signs Once in A Blue Moon  (author appearance)
Vicki Covington | 04/29/2017, 10:00 am | Sundog Books | Santa Rosa Beach, FL
Meet-and-Greet with Mary Kay Andrews for THE BEACH HOUSE COOKBOOK  (author appearance)
Mary Kay Andrews | 04/29/2017, 11:00 am | Avid Bookshop | Athens, GA
Meet Emily Carpenter, Author of _Burying the Honeysuckle Girls_  (author appearance)
Emily Carpenter | 04/29/2017, 12:00 pm | Horton's Books & Gifts | Carrollton, GA
Bren McClain Presents Her Novel  (author appearance)
Bren McClain | 04/29/2017, 03:00 pm | City Lights Bookstore | Sylva, NC
ALLAN WOLF & JOANNE O'SULLIVAN present WHO KILLED CHRISTOPHER GOODMAN? and BETWEEN TWO SKIES  (author appearance)
Joanne O'Sullivan | 04/29/2017, 07:00 pm | Malaprop's Bookstore/Cafe | Asheville, NC
Local Author Event: Joy Smith - Tell Me a Story, I'l Bake You a Cake  (author appearance)
Joy Smith | 04/29/2017, 11:00 am | Park Road Books | Charlotte, NC
Southern Author Event: Megan Miranda - The Perfect Stranger  (author appearance)
Megan Miranda | 04/29/2017, 02:00 pm | Park Road Books | Charlotte, NC
Camille Andros - Charlotte the Scientist is Squished  (author appearance)
Camille Andros | 04/29/2017, 11:00 am | Quail Ridge Books & Music | Raleigh, NC
Anne Barnhill - The Beautician's Notebook  (author appearance)
Anne Barnhill
| 04/29/2017, 03:00 pm | Quail Ridge Books & Music | Raleigh, NC
Michel McFee, We Were Once Here, & Ross White, Polite Society  (author appearance)
Michel McFee | 04/29/2017, 07:00 pm | Scuppernong Books | Greensboro, NC
Book Signing with John Seketa  (author appearance)
04/29/2017, 03:30 pm | Joe's Place | Greenville, SC
Sarah Gerard Returns to Florida with Sunshine State!  (author appearance)
Sarah Gerard | 04/30/2017, 03:00 pm | Inkwood Books | Tampa, FL
A (Drag Queen) Story Time Extravaganza  (book festival)
04/30/2017, 03:00 pm | Avid Bookshop | Athens, GA
Kristy Woodson Harvey Luncheon  (author appearance)
Kristy Woodson Harvey | 04/30/2017, 11:30 am | Duck's Cottage | Manteo, NC
SERAFINA BOOK 3 Sneak Preview Reading with ROBERT BEATTY!  (author appearance)
Robert Beatty | 04/30/2017, 02:00 pm | Malaprop's Bookstore/Cafe | Asheville, NC
Kevin McLaughlin, Innocent: A Spirit of Resilience  (author appearance)
Kevin McLaughlin | 04/30/2017, 04:00 pm | Regulator Bookshop | Durham, NC
Tracie Barton-Barrett, Buried Deep in our Hearts  (author appearance)
Tracie Barton-Barrett | 04/30/2017, 03:00 pm | Scuppernong Books | Greensboro, NC
Author event with David Haskell author of The Songs of Trees  (author appearance)
David Haskell | 04/30/2017, 02:00 pm | Parnassus Books | Nashville, TN
Annabelle Gurwitch  (author appearance)
Annabelle Gurwitch | 05/01/2017, 06:00 pm | Page & Palette | Fairhope, AL
Wendy Wax  (author appearance)
Wendy Wax
| 05/01/2017, 06:00 pm | Copperfish Books, LLC | Punta Gorda, FL
Dr. Willie Parker - LIFE'S WORK   (author appearance)
Dr. Willie Parker | 05/01/2017, 07:00 pm | A Cappella Books | Atlanta, GA
Jennifer Chambliss Bertman - THE UNBREAKABLE CODE  (author appearance)
Jennifer Chambliss Bertman | 05/01/2017, 04:00 pm | Octavia Books | New Orleans, LA
Author event with Don Winston author of Our Family Trouble  (author appearance)
Don Winston | 05/01/2017, 06:30 pm | Parnassus Books | Nashville, TN
Mockingbird Songs - My Friendship with Harper Lee   (author appearance)
Wayne Flynt | 05/02/2017, 04:00 pm | Alabama Booksmith | Birmingham, AL
Karissa Haugeberg - WOMEN AGAINST ABORTION  (author appearance)
Karissa Haugeberg | 05/02/2017, 06:00 pm | Octavia Books | New Orleans, LA
Charles Eagles with CIVIL RIGHTS, CULTURE WARS  (author appearance)
Charles Eagles | 05/02/2017, 05:00 pm | Square Books | Oxford, MS
Stephan Pastis - Pearls Hogs the Road   (author appearance)
Stephan Pastis | 05/02/2017, 07:00 pm | Quail Ridge Books & Music | Raleigh, NC
Mystery Author Panel Talk & Signing  (author appearance)
Katherine Bolger | 05/02/2017, 05:30 pm | Fiction Addiction | Greenville, SC
Author event with Ashley Herring Blake author of How to Make a Wish  (author appearance)
Ashley Herring | 05/02/2017, 06:30 pm | Parnassus Books | Nashville, TN
Authors Round the South
www.authorsroundthesouth.com
Lady Banks is sponsored by the Southern Independent Booksellers Alliance, in support of independent bookstores in the South | SIBA | 3806 Yale Dr. | Columbia, SC 28409
You are receiving this email at @@email@@. If you wish to stop receiving email from us, you can simply remove yourself by replying with "unsubscribe" in the subject or by visiting: @@unsubscribe_url@@
---