Details

Published: 16 July 2017

16 July 2017
{On how weird we all are.}
In which her ladyship, the editor, spends a few hot days in a hot kitchen, Ms. Karin Slaughter believes her job as a writer is to pick the scabs off the human condition, Ms Joshilyn Jackson takes a trip into the salty undermarshes of her own mental illness, and Mr. William Joyce pretends his sisters are being eaten by dinosaurs.
July 16, 2017
Dearest Readers
Another hot day, another hour spent in the garden, picking cucumbers, squash, peppers, tomatoes and okra. And another grueling hot weekend spent in the kitchen with kettles of boiling water, pans simmering with various combinations of sugar, vegetables, cider vinegar, juice, and pickling spices. This time of year it is a race to put up all the garden produce before it goes soft, and there is no use complaining about standing over a pot of bubbling fruit or stewing tomatoes in 95F heat.
By the end of a canning session her ladyship, the editor, is utterly exhausted. But her pantry shelves are lined with jars of pickles, sauces, and jellies. So presumably it is worth all the effort.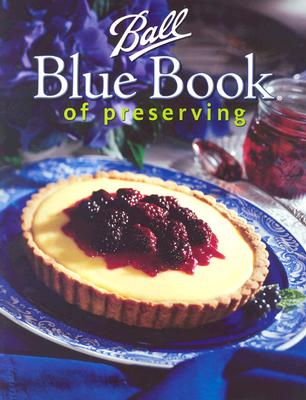 Over the years her ladyship has collected a fair number of canning and preserving guides, some fancy, with pictures of infused oils in arty glass bottles. Others are more prosaic, without photographs but with very good, very precise instructions. It is the latter that tend to get the most use in her kitchen. She still relies mostly on a tattered but treasured copy of The Ball Blue Book of Preserving. It won't give a recipe for "Lemon and Passionfruit Curd" like one of her other books. It has no suggestions for creating "Orange and Coriander Oil" or suggestions of how to decorate and artfully label the jars with leaves spray-painted gold.
But the directions for Jalapeño Pepper Jelly are absolutely reliable, and clearly what her ladyship, the editor is most in need of.
Read Independently! And shop local.

her ladyship, the editor
Lady Banks' Pick of the Week
---
Noteworthy poetry and prose from her ladyship's bedside reading stack.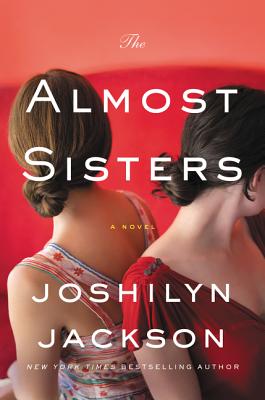 I loved Violence—as much as anyone can love a sharp-toothed, purple, vigilante cannibal—but I'd never explained what she was or where she came from, even to myself. She was simply a busty force with crazy eyes and silver thigh boots, acting out a bloody revenge fantasy that spoke to anyone who'd ever had their heart jerked out and stomped flat. Now I had to know how she began. I'd signed a paper promising I'd know, and comic-book artists don't miss deadlines.
I always got my best ideas at bedtime, drifting in and out of sleep, the membrane between my conscious mind and the black and salty marshes of my undermind grown thin and permeable. In my industry, pictures shaped story, and pictures were my jumping-off point. I closed my eyes and waited for colors that had no name to splash into shapes on my inner eyelids, forming images that would become the panels. But I couldn't fall into that deep green swampland of near sleep where all the best ideas were born. When I closed my eyes, all I saw was my deadline. It felt like it was coming way too fast. Coming at me, even, and with bad intentions.
I thumped my pillow and rolled onto my side, and there he was. He started. Digby.
--Joshilyn Jackson, The Almost Sisters, (William Morrow & Company, 2017)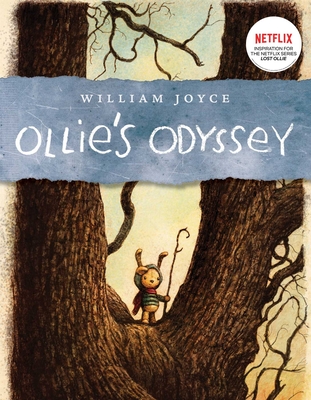 "My sisters teased me mercilessly. The only real revenge I could get on them was to draw them getting eaten by dinosaurs."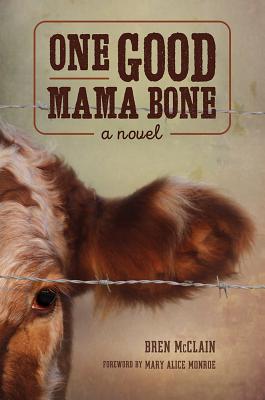 We knew as soon as she walked into the banquet room of the Lizard's Thicket in Irmo Monday morning that author Bren McClain of Anderson fit right in with our little book club
Bren McClain and the Book Club
---
Recommended reading from Southern Indie Booksellers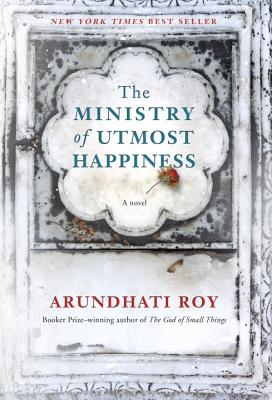 Recently I sat in an Adirondack chair in the North Carolina mountains, and was transported to a graveyard in India through Arundhati Roy's haunting new novel, The Ministry of Utmost Happiness . Each of the main characters―Anjum, a transgender woman; Tilottama, a woman involved with many men but in love with only one; and Musa, the man with whom she is obsessed―were complex and fascinating people. It has been many years since the publication of Roy's last novel, The God of Small Things. The Ministry of Utmost Happiness will sustain us while we wait for more of her engaging characters and beautiful writing.
The Ministry of Utmost Happiness by Arundhati Roy ($28.95, Knopf), recommended by Quail Ridge Books, Raleigh, NC.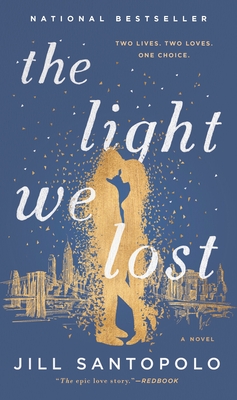 If you loved Me Before You, you will devour this well crafted story with a clever twist.
The Light We Lost by Jill Santopolo ($25.00*, G.P. Putnam's Sons), recommended by The Country Bookshop, Southern Pines, NC.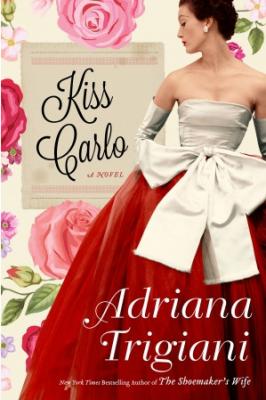 Reading Kiss Carlo is like enjoying a big Italian dinner with your extended family. You will come to love Nicky Castone,, a cab driver who is not sure if he is really pursuing his life's passion. Calla Borelli works in her father's theater but is worried that she will not be able to hold on to what will be his greatest legacy. Mix into this an Italian ambassador's visit to the US and a family's secrets and you have the ingredients for a novel that is hard to put down. When it is over, you will be begging the author for more about this wonderful and lovable family.
Kiss Carlo by Adriana Trigiani ($27.99, Harper), recommended by Fiction Addiction, Greenville, SC.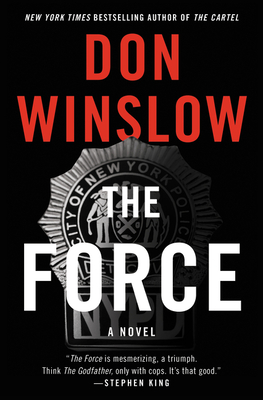 A truly explosive novel, boldly written, raw at time, of epic proportion. A wild roller-coaster ride, highs and lows, ups and downs, dizzying at times. You will love this character, you'll pull for him to succeed. You'll laugh with him, and you'll cry with him. And hope the book never ends...
The Force by Don Winslow ($27.99, William Morrow), recommended by Fiction Addiction, Greenville, SC.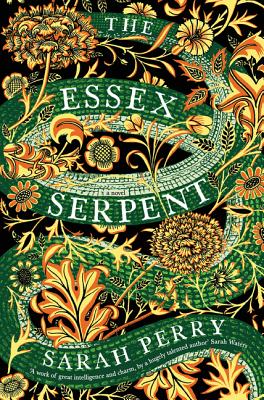 Already a beloved book in the UK, The Essex Serpent is as gorgeous and complex as its cover. The narrative subtly blends together a rich cast of characters and manages to feel familiar even as it travels down unexpected paths.
The Essex Serpent by Sarah Perry ($26.99, Custom House), recommended by Parnassus Books, Nashville, TN.
Published: 15 July 2017
More bookseller recommendations
top | share this
---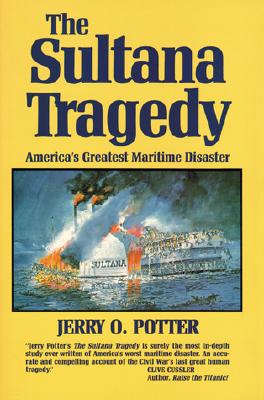 "I often told him his reviews were better than the books he was reviewing"
Memphis writer and reviewer Leonard Gill dies at 64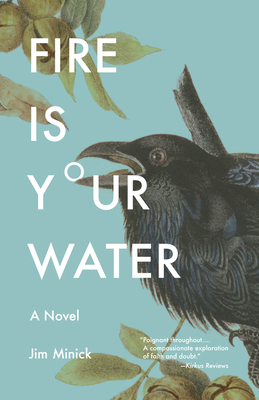 It tells the story of Ada Franklin, a woman who is seemingly blessed with the power to heal through only her words and her faith—until a close brush with death shakes her faith in God and robs her of her healing abilities.
Jim Minick reads from new novel
---
It's 1939, and the federal government has sent USDA agent Virginia Furman into the North Carolina mountains to instruct families on modernizing their homes and farms. There she meets farm wife Irenie Lambey, who is immediately drawn to the lady agent's self-possession. Already, cracks are emerging in Irenie's fragile marriage to Brodis, an ex-logger turned fundamentalist preacher: She has taken to night ramblings through the woods to escape her husband's bed, storing strange keepsakes in a mountain cavern. To Brodis, these are all the signs that Irenie—tiptoeing through the dark in her billowing white nightshirt—is practicing black magic.
When Irenie slips back into bed with a kind of supernatural stealth, Brodis senses that a certain evil has entered his life, linked to the lady agent, or perhaps to other, more sinister forces.
Working in the stylistic terrain of Amy Greene and Bonnie Jo Campbell, this mesmerizing debut by Julia Franks is the story of a woman intrigued by the possibility of change, escape, and reproductive choice—stalked by a Bible-haunted man who fears his government and stakes his integrity upon an older way of life. As Brodis chases his demons, he brings about a final act of violence that shakes the entire valley. In this spellbinding Southern story, Franks bares the myths and mysteries that modernity can't quite dispel.
FICTION: Literary | Over the Plain Houses by Julia Franks (Hub City Press, 9781938235214) | BUY FROM AN INDIE
---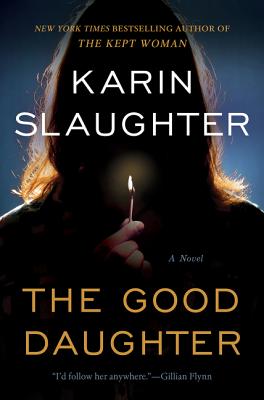 "As a Southern writer I grew up reading Flannery O'Connor and she used shock and violence as this fulcrum to prise the scab off the human condition, and I think when I write that that's my job"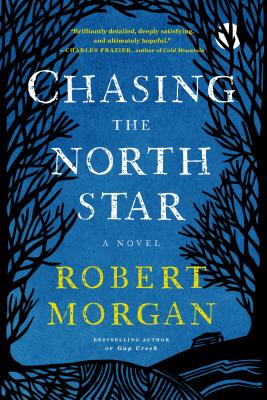 On the two-acre Pace Family Cemetery in the Green River Community, every marker has a story. But as it turns out, not every story has a marker.
Robert Morgan novel based on family story
---
---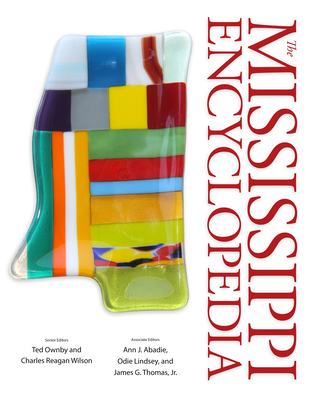 "Foot injuries," said Charles Reagan Wilson, a senior editor. "I see a lot of foot injuries from this book."
Massive book explores the Magnolia State
---
With empathy, grace, humor, and piercing insight, the author of Gods in Alabama pens a powerful, emotionally resonant novel of the South that confronts the truth about privilege, family, and the distinctions between perception and reality---the stories we tell ourselves about our origins and who we really are.
Superheroes have always been Leia Birch Briggs' weakness. One tequila-soaked night at a comics convention, the usually level-headed graphic novelist is swept off her barstool by a handsome and anonymous Batman.
It turns out the caped crusader has left her with more than just a nice, fuzzy memory. She's having a baby boy—an unexpected but not unhappy development in the thirty-eight year-old's life. But before Leia can break the news of her impending single-motherhood (including the fact that her baby is biracial) to her conventional, Southern family, her step-sister Rachel's marriage implodes. Worse, she learns her beloved ninety-year-old grandmother, Birchie, is losing her mind, and she's been hiding her dementia with the help of Wattie, her best friend since girlhood.
Leia returns to Alabama to put her grandmother's affairs in order, clean out the big Victorian that has been in the Birch family for generations, and tell her family that she's pregnant. Yet just when Leia thinks she's got it all under control, she learns that illness is not the only thing Birchie's been hiding. Tucked in the attic is a dangerous secret with roots that reach all the way back to the Civil War. Its exposure threatens the family's freedom and future, and it will change everything about how Leia sees herself and her sister, her son and his missing father, and the world she thinks she knows.
The Almost Sisters by Joshilyn Jackson | William Morrow & Company | 9780062105714 | Read the first chapter
---
Author 2 Author: Patti Callahan Henry talks to Joshilyn Jackson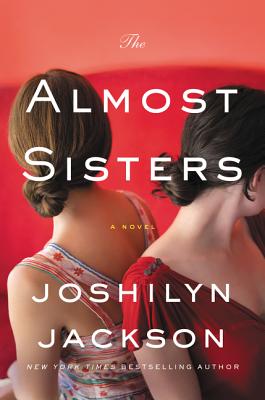 PATTI CALLAHAN HENRY:
Joshilyn, you and I have been friends since our first books came out in 2004 and we spoke together in small town Perry, Georgia. We have conspired and brainstormed and talked through plot tangles. I have loved your stories from the start, and when we realized we had the same pub date this year, it was kismet. I dove into THE ALMOST SISTERS and smiled at some of the junctions we crossed together — our stories didn't merely share a pub date, they also shared some themes. You asked me last week what intersections I saw — so tell me! What are the shared themes you see?
JOSHILYN JACKSON:
I know — I LOVE that we get to launch together again, a lucky 13 years later!  The books intersect in so many odd places — sister-ish-ness, career as a callings, the way history echoes in the present — and yet the books are so different; it's so weird how that works.  Two ways that really stands out to me. . .
Our books are both intergenerational — your important characters range from about 19 to 91. Or preschool, if we count George. Meanwhile, I have a pubescent niece and two grammas who are 89 and 90.
Since my narrator has fetched up pregnant after accidentally tumbling into bed with anonymous Batman at a Comics Book convention, I even have a fetus — we have to count my Future Baby Digby if we count your George.
Also, these are books about women with agency. Women who act instead of being acted upon or simply reacting to circumstances. This, of course, gets them into worlds of trouble, but isn't that what makes them fun?
PCH: Southern small towns have always played an integral part in your family stories, but in THE ALMOST SISTERS, the town is a living, breathing soul. Birchville is a thumping and conflicted heart, beating smack dab in the middle of this family and this story. Tell me about the inspiration behind this town, and the Birch family who live there.
JJ: It's meant to be an Everytown. I did map it over the landscape and history of a real small town, Dadeville, AL. It sits about where Birchville is, and it too was founded by a wealthy family just after the civil war on the bones of a burned out Alabama town. I didn't want to call it Dadeville or use real Dadeville streets or businesses. Dadeville isn't like Paris. Everyone has seen Paris! Maybe not in person, but definitely via books and movies and pictures. So when you write Paris, you have to invoke actual Paris — or at least pieces of it — because it is so familiar to us all.
Not everyone has been to Dadeville. But a lot of folks, citified me included, grew up in the small town South and still have beloved relatives there. I wanted to Birchville to feel like home to anyone who grew up the way I did, and, and also be real enough to give city people and northern people and western people a genuine feel for our patch of country: the strong sense of community, the unspoken rules we all know, the pervasive interest in everybody's everything, and, most of all, the way that one person's secret, when it rises, touches every life around it.
PCH: When I met Violet and Violence (the comic book characters written by your protagonist, Leia Birch) I was blown away.  The graphic novel character, Violence, is so vivid and so powerful. Have you ever wanted to write a comic book? Have you been an artist? Where did this idea come from?
JJ: Oh Lord, I can't draw a lick. It came from a couple of places — first, my brother is a nerd-artist. He makes his living sculpting the models that gamers use to play role playing and strategy games. He's very well-known; he was one of the first miniature artists to have their name on their pieces. I grew up basking in his dork-shadow, playing D and D and Info-Com games and reading pulp fiction and comic books, and so this is a shout-out to my fellow dorks. Plus, if you have a favorite Dr. Who, or if you watched Buffy — there are little Easter Eggs hidden here and there. Don't worry, if you aren't a geek, they won't stand out and bother you.
Lastly, if you have been reading me for a bit, you know I like a story-within-a-story structure. V in V acts like a fairy tale or a story out of mythology — I use its images to light up what is happening thematically in the world of the book.  
PCH: The theme of an "Origin Story" is a thread that binds this novel together. Not only do we want to understand the origin of Violence (in the comic book) but also of everyone else in the novel. It prodded me to ask what I believed of my own origins. If something begins badly, must it stay so? Did you intend to delve into this subject or was it an outgrowth of the story?
JJ: That's very astute; I am so glad this shines out — yes, it was very deliberate. In fact, my working title was Origin Story, which is a comic book industry term that means "How a superhero comes to have his or her powers." Wonder Woman is secretly an Amazon Princess, The Hulk was exposed to Gamma Radiation, etc.
I still love that title, because it is about more than comic books, of course. It invokes a world view where our beginnings are alive in our present. While I wouldn't say that a bad start means a bad end, history echoes, for good or ill. If we don't understand where we come from, we can't understand ourselves. We are living inside history, in both the wreckage of ancient bad choices and the palaces that long-spent kindness built. THE ALMOST SISTERS is about how that plays out in one small town with a lot of bad history.
PCH: In this story, you often touch on the idea of a "Second South" and what that will and does mean for Leia's unborn child. Do you see a "Second South"? Did you see one growing up all over the South and if so, did it influence your life?
JJ: I wish I had been all baby-woke and a prodigy so I could nod wisely here, but the truth is? No. No, I didn't. It's hard to see when you are young, and you grew up soaking in it. I did not write about the south at all when I lived in it. I think I became aware when I moved to Chicago for grad school.
Being outside my homeland gave me a different view. I was able to see our flaws and strengths, our beauties and our horrors, more clearly. I realized how weird we are.
Part of what I do is try to capture this culture, because I love it. If I seem critical of us at times, I get to be. Because I am us. I am in it and of it, and I love it. When you are invested in an us, you want that us to be good, and noble, and better.
PCH: Grandma Birch is suffering with Lewey Bodies, and these are then written into Leia's graphic novel. I do believe that we often alchemize parts of our lives in our fiction. But this is your character alchemizing her life into art. Do you believe we (sometimes subconsciously) work our life into our art?
JJ: Exactly. I always say, none of my characters are me, but they are all mine. I have to go way down into the salty undermarshes of my own mental illness to find the best stories. I went deep on this one. . .
PCH: This line kicked the breath right out of me. "You can't go around holding the worst thing you ever did in your hand, staring at it. You gotta cook supper, put gas in the car. You gotta plant more zinnias." Wow! Exactly. Tell me about how this line zapped out of you like this, and how it relates to the rest of the story.
JJ: Birchie's best friend from childhood, Wattie Price, says it, and "zapped out" is a great description. Sometimes, when I am writing—on the best days —  it feels like there is something external happening. Like it isn't coming from me, it is coming from someplace Other. Those words landed as if Wattie had said them on her own recognizance. I was surprised to see the words appear. I heard her say them, in my head, as I read what I had written. It echoed, internally, in a way that has happened before, but not often.  
I stopped writing and just sat and stared into space for a long time, then opened a new file and jotted four paragraphs down. Someone new, named Amy, talking to someone I have known a long time, named Roux.
Basically, Wattie's speech started a whole 'nother book in my head. I couldn't get to it then, because I was so deeply invested in THE ALMOST SISTERS, but it's the book I am writing right now.
---
For the week ending July 17. Books on the Southern Indie Bestseller List that are southern in nature or have been recently recommended by southern indie booksellers.


- The Pat Conroy Southern Book Prize |
- A SIBA Okra Pick 
See the full list here
Printable versions: Hardcover | Paperback | Children.
HARDCOVER
FICTION

1. Camino Island
John Grisham, Doubleday, $28.95, 9780385543026
2. House of Spies
Daniel Silva, Harper, $28.99, 9780062354341
3. A Gentleman in Moscow
Amor Towles, Viking, $27, 9780670026197
4. Into the Water
Paula Hawkins, Riverhead, $28, 9780735211209
5. The Ministry of Utmost Happiness
Arundhati Roy, Knopf, $28.95, 9781524733155

HARDCOVER
NONFICTION

1. Hillbilly Elegy
J.D. Vance, Harper, $27.99, 9780062300546
2. Al Franken, Giant of the Senate
Al Franken, Twelve, $28, 9781455540419
3. Theft by Finding: Diaries (1977-2002)
David Sedaris, Little Brown, $28, 9780316154727
4. Hue 1968
Mark Bowden, Atlantic Monthly Press, $30, 9780802127006
5. Astrophysics for People in a Hurry
Neil deGrasse Tyson, Norton, $18.95, 9780393609394

Also of note:

9. The Almost Sisters
Joshilyn Jackson, Morrow, $26.99, 9780062105714
5. Commonwealth>
Ann Patchett, Harper Perennial, $16.99, 9780062491831
9. The Bookshop at Water's End
Patti Callahan Henry, Berkley, $16, 9780399583117
15. The Fire This Time
Jesmyn Ward, Scribner, $16, 9781501126352
Click on a book to purchase from a great indie bookstore! See the full Southern Indie Bestseller list and the books that are Special to the Southern List here.
---
Events at Southern Indie Bookstores
See the full calendar | Find a Southern Indie Bookstore near you
Julio Bevione - Activa tu GPS - Gables  (author appearance)
Julio Bevione | 07/21/2017, 07:00 pm | Books & Books Inc | Coral Gables, FL
Heirloom: A New Orleans Thriller Signing  (author appearance)
Lisa Rey | 07/21/2017, 10:00 am | Sundog Books | Santa Rosa Beach, FL
J.C. Sasser, Gradle Bird  (author appearance)
J.C. Sasser
| 07/21/2017, 06:30 pm | FoxTale Book Shoppe | Woodstock, GA
Philip Smucker Author of Riding with George: Sportsmanship and Chivalry with the Making of America's First President  (author appearance)
Philip Smucker | 07/21/2017, 11:00 am | Litchfield Books | Pawleys Island, SC
Author event with David Bell author of Bring Her Home  (author appearance)
David Bell | 07/21/2017, 06:30 pm | Parnassus Books | Nashville, TN
Katherine Clark - The Ex-Suicide: A Mountain Brook Novel   (author appearance)
Katherine Clark | 07/22/2017, 03:00 pm | Alabama Booksmith | Birmingham, AL
Gary Smart  (author appearance)
Gary Smart | 07/22/2017, 05:00 pm | Tall Tales Book Shop, Inc. | Atlanta, GA
Joint Reading: Charles Dodd White, Gavin Dillard & David Dalton  (author appearance)
Charles Dodd White | 07/22/2017, 03:00 pm | City Lights Bookstore | Sylva, NC
Jeff VanderMeer discusses his new sci-fi novel Borne  (author appearance)
Jeff Vandermeer | 07/22/2017, 05:00 pm | Flyleaf Books | Chapel Hill, NC
Susan Cottrell, Mom, I'm Gay  (author appearance)
Susan Cottrell | 07/22/2017, 05:00 pm | Scuppernong Books | Greensboro, NC
Biscuits & Books: A Fundraiser with Patti Callahan Henry  (author appearance)
Patti Callahan Henry
| 07/22/2017, 10:30 am | Hub City Bookshop | Spartanburg, SC
Author event with Clay Byars author of Will & I  (author appearance)
Clay Byars | 07/22/2017, 02:00 pm | Parnassus Books | Nashville, TN
Meet the Author: Cindy Noonan  (author appearance)
Cindy Noonan | 07/22/2017, 03:00 pm | Hooray For Books | Alexandria, VA
Monica Hesse at Prince Books  (author appearance)
Monica Hesse | 07/22/2017, 12:00 pm | Prince Books | Norfolk, VA
Book Talk & Board Games at the Rook & Pawn with Tristan Donovan  (author appearance)
Tristan Donovan | 07/23/2017, 02:30 pm | Avid Bookshop | Athens, GA
Patti Callahan Henry Book Talk & Signing   (author appearance)
Patti Callahan Henry
| 07/23/2017, 02:00 pm | Fiction Addiction | Greenville, SC
Allen D. Boyer - Rocky Boyer's War  (author appearance)
Allen D. Boyer | 07/24/2017, 06:30 pm | Turnrow Books | Greenwood, MS
Emily Colin - Dream Keeper's Daughter  (author appearance)
Emily Colin | 07/24/2017, 06:00 pm | Bookmarks | Winston-Salem, NC
Gin Phillips, Fierce Kingdom  (author appearance)
Gin Phillips | 07/25/2017, 06:30 pm | FoxTale Book Shoppe | Woodstock, GA
Julia Glass - A HOUSE AMONG THE TREES  (author appearance)
Julia Glass | 07/25/2017, 06:00 pm | Octavia Books | New Orleans, LA
Allen Boyer with ROCKY BOYER'S WAR  (author appearance)
Allen D. Boyer | 07/25/2017, 05:00 pm | Square Books | Oxford, MS
Ron Rash  (author appearance)
Ron Rash | 07/25/2017, 11:00 am | Blue Ridge Books & News | Waynesville, NC
Odie Lindsey discusses his debut story collection We Come to Our Senses  (author appearance)
Odie Lindsey | 07/25/2017, 07:00 pm | Flyleaf Books | Chapel Hill, NC
DREW MAGARY presents THE HIKE  (author appearance)
Drew Magary | 07/25/2017, 07:00 pm | Malaprop's Bookstore/Cafe | Asheville, NC
Book Launch for Alan Gratz  (author appearance)
Alan Gratz | 07/25/2017, 04:00 pm | Page 158 Books | Wake Forest, NC
Ace Atkins Author of The Fallen  (author appearance)
Ace Atkins | 07/25/2017, 11:00 am | Litchfield Books | Pawleys Island, SC
Author event with Corabel Shofner author of Almost Paradise  (author appearance)
Corabel Shofner | 07/25/2017, 06:30 pm | Parnassus Books | Nashville, TN
Gin Phillips - Fierce Kingdom   (author appearance)
Gin Phillips | 07/26/2017, 05:00 pm | Alabama Booksmith | Birmingham, AL
Jeff Abbott - Blame - Gables  (author appearance)
Jeff Abbott | 07/26/2017, 07:00 pm | Books & Books Inc | Coral Gables, FL
4 on 4th Local Author Series  (author appearance)
07/26/2017, 07:00 pm | Bookmarks | Winston-Salem, NC
Author Event: Jaimal Yogis - All Our Waves  (author appearance)
Jaimal Yogis | 07/26/2017, 07:00 pm | Park Road Books | Charlotte, NC
Alan Gratz - Refugee  (author appearance)
Alan Gratz | 07/26/2017, 07:00 pm | Quail Ridge Books & Music | Raleigh, NC
Odie Lindsey, We Come to Our Senses: Stories  (author appearance)
Odie Lindsey | 07/26/2017, 07:00 pm | Regulator Bookshop | Durham, NC
Reading and Signing with Ron Rash  (author appearance)
Ron Rash | 07/26/2017, 07:00 pm | Hub City Bookshop | Spartanburg, SC
Author event with Julia Glass author of A House Among the Trees  (author appearance)
Julia Glass | 07/26/2017, 06:30 pm | Parnassus Books | Nashville, TN
Jaimal Yogis - All Our Waves Are Water: Stumbling Toward Enlightenment and the Perfect Ride - Gables  (author appearance)
Jaimal Yogis | 07/27/2017, 06:30 pm | Books & Books Inc | Coral Gables, FL
Barth David Schwartz - Pasolini Requiem - Gables  (author appearance)
Barth David Schwartz | 07/27/2017, 08:00 pm | Books & Books Inc | Coral Gables, FL
Jeff Abbott presents Blame  (author appearance)
Jeff Abbott | 07/27/2017, 06:00 pm | Vero Beach Book Center | Vero Beach, FL
Vanessa Grubbs  (author appearance)
Vanessa Grubbs | 07/27/2017, 07:00 pm | Eagle Eye Book Shop | Atlanta, GA
Robert Hamblin with LIVING IN MISSISSIPPI  (author appearance)
Robert Hamblin | 07/27/2017, 05:00 pm | Square Books | Oxford, MS
Darden North - The Five Manners of Death  (author appearance)
Darden North
| 07/27/2017, 06:00 pm | Turnrow Books | Greenwood, MS
RON RASH paperback launch of THE RISEN  (author appearance)
Ron Rash | 07/27/2017, 07:00 pm | Malaprop's Bookstore/Cafe | Asheville, NC
Alan Gratz – Refugee   (author appearance)
Alan Gratz | 07/27/2017, 04:00 pm | McIntyre's Fine Books | Pittsboro, NC
Ace Atkins – The Fallen   (author appearance)
Ace Atkins | 07/27/2017, 06:00 pm | McIntyre's Fine Books | Pittsboro, NC
Nancy MacLean, Democracy In Chains  (author appearance)
Nancy MacLean | 07/27/2017, 07:00 pm | Scuppernong Books | Greensboro, NC
Nancie McDermott, cookbook author  (author appearance)
Nancie McDermott
| 07/27/2017, 05:30 pm | Sunrise Books | High Point, NC
Storytime Thursday   (author appearance)
07/27/2017, 10:30 am | Fiction Addiction | Greenville, SC
Author event with Patti Callahan Henry author of The Bookshop at Water's End  (author appearance)
Patti Callahan Henry
| 07/27/2017, 06:30 pm | Parnassus Books | Nashville, TN
Authors Round the South
www.authorsroundthesouth.com
Lady Banks is sponsored by the Southern Independent Booksellers Alliance, in support of independent bookstores in the South | SIBA | 3806 Yale Dr. | Columbia, SC 28409
You are receiving this email at @@email@@. If you wish to stop receiving email from us, you can simply remove yourself by replying with "unsubscribe" in the subject or by visiting: @@unsubscribe_url@@
---