Details

Published: 06 August 2017

06 August 2017
{Reading on rainy days.}
In which her ladyship, the editor, loves a list (of books), the people of Hickory Hill put out the welcome mat on the first day of school, one writer believes some monuments should be pulled down, while another believes books build bridges between us, and Mr. Alan Gratz reminds us that behind all the statistics, there are some very real people.
August 6, 2017
Dearest Readers
A few weeks ago the Crook's Corner Book Prize announced their 2017 Longlist. Her ladyship, the editor is a little addicted to book award lists and book prize lists as a rule. She is not so concerned with who wins, but she is invariably interested in who is nominated -- she almost always finds a new favorite author, or discovers a new novel she might otherwise have missed.
So yes, her ladyship is a fan of "the long lists" for book prizes, and this certainly holds true for the Crook's Corner Prize, which aside from being sponsored by one of the best restaurants in the state also seeks to recognize "the best debut novels set in the American South." This year's prize is judged by Elizabeth Cox, whose own novel, A Question of Mercy, is one of her ladyship's favorites.
And sure enough, while there are books on the list that her ladyship has read (and loved), there are also books on the list she has not read, and not even heard of:
When it comes to the question of "what to read next," her ladyship prefers to have plenty of options.
Read Independently! And shop local.

her ladyship, the editor
---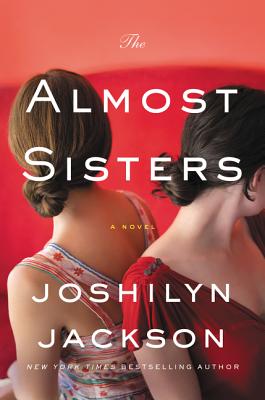 Sponsored by the wonderful and indefatigable women at She Reads, and featuring Christina Baker Kline and Joshilyn Jackson.
Click here to purchase your tickets and to see other confirmed authors.
Lady Banks' Pick of the Week
---
Noteworthy poetry and prose from her ladyship's bedside reading stack.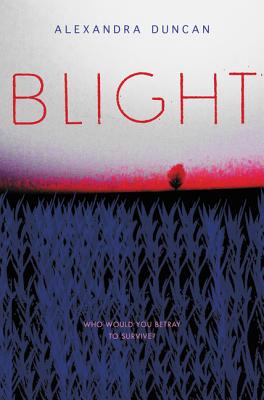 I brace the rifle against my shoulder and press my eye to the sight. The night pulses with cricket chirps and the deep, throaty calls of frogs somewhere in the neighboring forest. The moon has long gone down.
"Two scavengers outside the south perimeter," I mutter into my coms. "Engage?"
"Hold." Crake's voice crackles back to me. "Scanning."
The wind stirs, lifting my hair and carrying the scent of new corn over the company fields, up to the guard nest where I stand. I pull back my rifle's bold and chamber a round in preparation, the follow the scavengers with my scope. There are two of them this time, thin things in drab clothes, about thirty yards out. One male, one female. They run forward at a crouch.
"Approaching the fence," I tell Crake.
Metal glints in the moonlight. I refocus my scope. One of them--the man--clutches a pair of wire cutters. The other will have the sacks, then. She scuttles through the brush, two hanks of long, matted blond hair escaping her hood.
"Permission to engage." Crake's voice flares in my headset. Looks like we have some repeat offenders out tonight. Fire when ready."
I steady the rifle and find the man's forehead in my sights. He kneels beside the fence, already making fast work of the chain links beneath the first run of razor wire.
"Gotcha." I move my finger to the trigger.
--Alexandra Duncan, Blight (Greenwillow Books, 2017) 9780062396990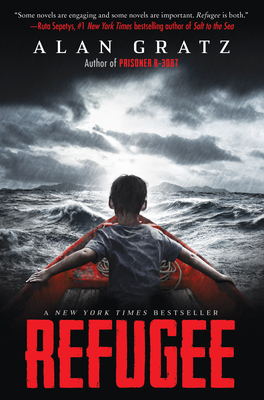 " I wanted to make individual refugees visible and turn statistics into names and faces that kids could relate to."
Children's authors take on the refugee crisis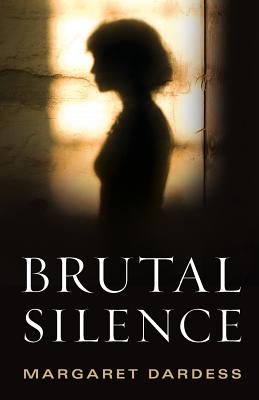 When you tell someone that you want to write, ignore the ones who respond, "How are you going to do that?"  A date in college said that to me once when I told him my dream was to write a novel. That was the end of him.
---
Recommended reading from Southern Indie Booksellers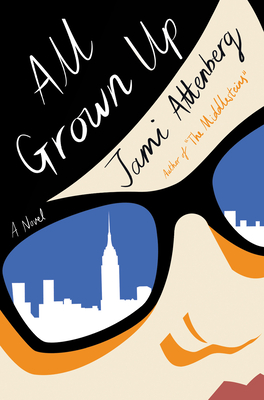 In the hands of an average author, a novel like All Grown Up, could be summarized in its first chapter. But Jami Attenberg is no average author. In this story about a 39-year-old single, childfree woman who defies convention, she utilizes each chapter to flesh out our characters from one-dimensional stereotypes into fully realized characters, emphasizing depth and richness that makes them feel so real. Perfect testament to the idea that one cannot truly know everything about anybody in one chapter.
All Grown Up by Jami Attenberg ($25.00*, Houghton Mifflin), recommended by Quail Ridge Books, Raleigh, NC.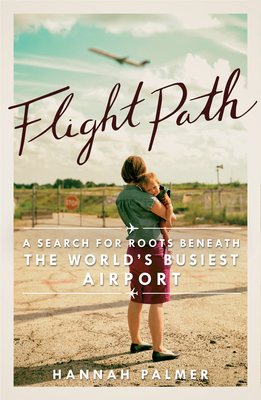 Part memoir, part urban history, Hannah Palmer's Flight Path is entirely fascinating, witty, and tender. Years after leaving the South for Brooklyn, Palmer returns to Atlanta ready to start a family and searching for her roots. While her husband doubles down on home improvements, a pregnant Palmer hits the pavement, intent on finding out what happened to her childhood homes, which have disappeared along with entire neighborhoods and cities beneath the sprawling complex of the busiest airport in the world. In gorgeous prose at turns poetic and wry, Palmer investigates not only how Hartsfield-Jackson has shaped the city that gave birth to it, but how a city shapes a person, the human relationship to place, and how much anyone can really know "home." Palmer's journey is enthralling, and I found myself questioning, mourning, and hoping along with her. I'll never look at Atlanta the same way again, or any city for that matter.
Flight Path by Hannah Palmer ($16.95*, Hub City Press), recommended by Hills & Hamlets Bookshop, Chattahoochee Hills, GA.
A Spring 2017 Okra Pick!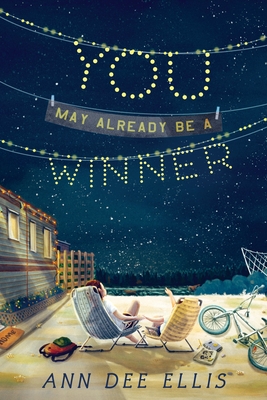 Olivia's life is complicated. Her father has left and her mother is struggling to support their family. So Olivia steps up by taking care of herself and little sister Berkley. They rely on their neighbors in Sunny Pines Trailer Park and create their own adventures with Olivia's whimsical imagination, which may or may not get them into trouble sometimes...Ann Dee Ellis hits a perfect tween sweet spot. She so easily places a reader directly into the twelve-year-old brain. All of Olivia's hopes, fears, and silly flights of fancy are perfectly narrated - realistic and completely endearing at the same time.
You May Already Be a Winner by Ann Dee Ellis ($16.99*, Dial Books), recommended by Flyleaf Books, Chapel Hill, NC.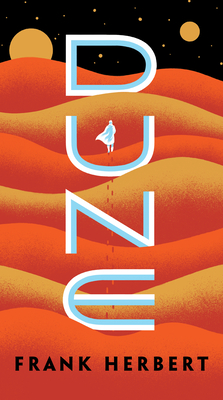 Set in the distant future amidst a feudal interstellar society in which noble houses, in control of individual planets, owe allegiance to the Padishah Emperor, Dune tells the story of young Paul Atreides, whose noble family accepts the stewardship of the desert planet Arrakis. As this planet is the only source of the "spice" melange, the most important and valuable substance in the universe, control of Arrakis is a coveted--and dangerous--undertaking. The story explores the multi-layered interactions of politics, religion, ecology, technology, and human emotion, as the forces of the empire confront each other in a struggle for the control of Arrakis and its "spice."
Dune by Frank Herbert ($10.99, Ace Books), recommended by Hills & Hamlets Bookshop, Chattahoochee Hills, GA.
More bookseller recommendations
top | share this
---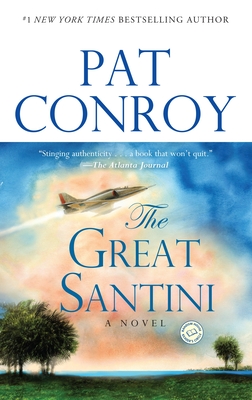 "Books are a generational bridge. For my stepdad and me, it was "The Great Santini" by Pat Conroy. By the time we both read it, I was turning 13 and thought I knew everything"
Building family bridges with books
I was happy to see them come down, but also disturbed to consider that, in the United States, in 2017, we are still arguing about whether monuments erected to celebrate white power can be defended on the grounds that they represent something as neutral as "heritage."
A Southern writer on the monuments of New Orleans
---
The acclaimed, bestselling author--winner of the PEN/Faulkner Award and the Orange Prize--tells the enthralling story of how an unexpected romantic encounter irrevocably changes two families' lives.
One Sunday afternoon in Southern California, Bert Cousins shows up at Franny Keating's christening party uninvited. Before evening falls, he has kissed Franny's mother, Beverly--thus setting in motion the dissolution of their marriages and the joining of two families. 
Spanning five decades, Commonwealth explores how this chance encounter reverberates through the lives of the four parents and six children involved. Spending summers together in Virginia, the Keating and Cousins children forge a lasting bond that is based on a shared disillusionment with their parents and the strange and genuine affection that grows up between them.
When, in her twenties, Franny begins an affair with the legendary author Leon Posen and tells him about her family, the story of her siblings is no longer hers to control. Their childhood becomes the basis for his wildly successful book, ultimately forcing them to come to terms with their losses, their guilt, and the deeply loyal connection they feel for one another.
Told with equal measures of humor and heartbreak, Commonwealth is a meditation on inspiration, interpretation, and the ownership of stories. It is a brilliant and tender tale of the far-reaching ties of love and responsibility that bind us together.
FICTION: Coming of Age | Commonwealth by Ann Patchett (Harper, 9780062491794) | BUY FROM AN INDIE
---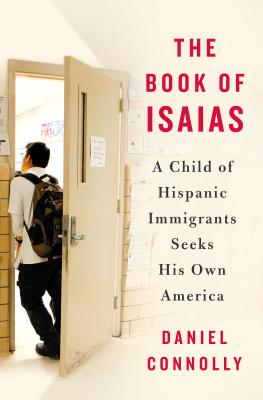 Roughly 20 people lined up outside Belle Forest Community School in Hickory Hill on the first day of class Monday morning, holding signs with messages such as "We love our immigrants" and "Say it loud, say it clear, immigrants are welcome here"
Immigrant families get cheerful welcome on first day of school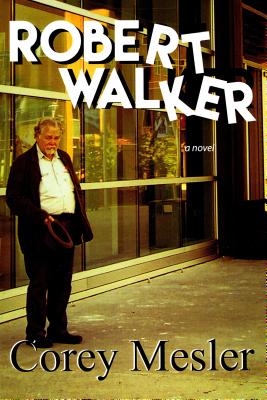 "We Go On," a witty short film about two old-timers living out their final days in a hospice care facility, earned the $10,000 top award this week at the second annual Memphis Film Prize festival.
Prize to fund bookseller/screenwriter/director collaboration
---
The List: Rainy Reading Days from My Sister's Books, Pawley's Island, SC
---
---
Who would you betray to survive?
---
When an agribusiness facility producing genetically engineered food releases a deadly toxin into the environment, seventeen-year-old Tempest Torres races to deliver the cure before time runs out.
From the author of the acclaimed American Booksellers Association's Indies Introduce pick Salvage, which was called "Brilliant, feminist science fiction" by Stephanie Perkins, the internationally bestselling author of Anna and the French Kiss. This stand-alone action-adventure story is perfect for fans of Oryx and Crake and The House of the Scorpion. 
Seventeen-year-old Tempest Torres has lived on the AgraStar farm north of Atlanta, Georgia, since she was found outside its gates at the age of five. Now she's part of the security force guarding the fence and watching for scavengers—people who would rather steal genetically engineered food from the Company than work for it. When a group of such rebels accidentally sets off an explosion in the research compound, it releases into the air a blight that kills every living thing in its path—including humans. With blight-resistant seeds in her pocket, Tempest teams up with a scavenger boy named Alder and runs for help. But when they finally arrive at AgraStar headquarters, they discover that there's an even bigger plot behind the blight—and it's up to them to stop it from happening again.
Inspired by current environmental issues, specifically the genetic adjustment of seeds to resist blight and the risks of not allowing natural seed diversity, this is an action-adventure story that is Margaret Atwood's Oryx and Crake meets Nancy Farmer's House of the Scorpion.
Blight by Alexandra Duncan | Greenwillow Books | 9780062396990
---
For the week ending August 6. Books on the Southern Indie Bestseller List that are southern in nature or have been recently recommended by southern indie booksellers.


- The Pat Conroy Southern Book Prize |
- A SIBA Okra Pick 
See the full list here
Printable versions: Hardcover | Paperback | Children.
HARDCOVER
FICTION

1. Camino Island
John Grisham, Doubleday, $28.95, 9780385543026
2. A Gentleman in Moscow
Amor Towles, Viking, $27, 9780670026197
3. House of Spies
Daniel Silva, Harper, $28.99, 9780062354341
4. The Late Show
Michael Connelly, Little Brown, $28, 9780316225984
5. The Lying Game
Ruth Ware, Gallery/Scout Press, $26.99, 9781501156007
6. The Almost Sisters
Joshilyn Jackson, Morrow, $26.99, 9780062105714

HARDCOVER
NONFICTION

1. Al Franken, Giant of the Senate
Al Franken, Twelve, $28, 9781455540419
2. Hillbilly Elegy
J.D. Vance, Harper, $27.99, 9780062300546
3. Astrophysics for People in a Hurry
Neil deGrasse Tyson, Norton, $18.95, 9780393609394
4. Dream Differently: Candid Advice for America's Students
Vince M. Bertram, Regnery, $24, 9781621576785
5. Make Your Bed
William H. McRaven, Grand Central, $18, 9781455570249

Also of note:

7. Before We Were Yours
Lisa Wingate, Ballantine, $26, 9780425284681
14. Shadow of the Lions
Christopher Swann, Algonquin, $26.95, 9781616205003
6. Commonwealth
Ann Patchett, Harper Perennial, $16.99, 9780062491831
12. The Bookshop at Water's End
Patti Callahan Henry, Berkley, $16, 9780399583117
13. The Risen
Ron Rash, Ecco, $15.99, 9780062436320
1. Refugee
Alan Gratz, Scholastic Press, $16.99, 9780545880831
6. Serafina and the Black Cloak
Robert Beatty, Disney/Hyperion, $7.99, 9781484711873
Click on a book to purchase from a great indie bookstore! See the full Southern Indie Bestseller list and the books that are Special to the Southern List here.
---
Events at Southern Indie Bookstores
See the full calendar | Find a Southern Indie Bookstore near you
Wendy Walker in Conversation with Lisa Unger!  (author appearance)
Wendy Walker | 08/11/2017, 07:00 pm | Inkwood Books | Tampa, FL
Back to School Story Hour with Miss Erin  (other event)
08/11/2017, 10:30 am | Vero Beach Book Center | Vero Beach, FL
Policing the Black Man: Arrest, Prosecution and Imprisonment by Dr. Angela J. Davis  (author appearance)
Angela J. Davis | 08/11/2017, 07:00 pm | Charis Books & More | Atlanta, GA
Mark Powell Reading and Book Signing  (author appearance)
Mark Powell | 08/11/2017, 06:30 pm | City Lights Bookstore | Sylva, NC
Ron Cohen discusses his book Of Course You Can Have Ice Cream for Breakfast! A Journalist's Uncommon Memoir  (author appearance)
Ron Cohen | 08/11/2017, 06:00 pm | Flyleaf Books | Chapel Hill, NC
LINDA STAR WOLF presents SOUL WHISPERING: THE ART OF AWAKENING SHAMANIC CONSCIOUSNESS  (author appearance)
Linda Star Wolf | 08/11/2017, 07:00 pm | Malaprop's Bookstore/Cafe | Asheville, NC
Nancie McDermott and Tema Flanagan - Fruit and Corn: Savor the South Cookbooks  (author appearance)
Nancie McDermott
| 08/11/2017, 07:00 pm | Quail Ridge Books & Music | Raleigh, NC
Kathy Reichs - Author of Two Nights  (author appearance)
Kathy Reichs | 08/11/2017, 11:00 am | Litchfield Books | Pawleys Island, SC
Harold H. Brown and Marsha Bordner- Keep Your Airspeed Up: The Story of a Tuskegee Airman - Presentation and Booksigning   (author appearance)
Harold H. Brown | 08/12/2017, 03:00 pm | Alabama Booksmith | Birmingham, AL
Ciara Knight Book Launch  (author appearance)
Ciara Knight | 08/12/2017, 02:00 pm | FoxTale Book Shoppe | Woodstock, GA
Meet Shan Gill, Author of _Cosmic Kitty_  (author appearance)
Shan Gill | 08/12/2017, 12:00 pm | Horton's Books & Gifts | Carrollton, GA
Candis McDow, a contributor to Chicken Soup for the Soul: The Cat Really Did That?  (author appearance)
Candis McDow | 08/12/2017, 02:00 pm | Tall Tales Book Shop, Inc. | Atlanta, GA
Book Reading and Signing  (author appearance)
Lawrence Thackston | 08/12/2017, 06:00 pm | Foggy Pine Books | Boone, NC
E.C. Hanes – Justice By Another Name  (author appearance)
E.C. Hanes | 08/12/2017, 11:00 am | McIntyre's Fine Books | Pittsboro, NC
CATHY NICHOLS presents STORYTELLING ART STUDIO  (author appearance)
Cathy Nichols | 08/13/2017, 03:00 pm | Malaprop's Bookstore/Cafe | Asheville, NC
Hurricane Preparedness with Bryan Norcross: My Hurricane Andrew Story  (author appearance)
Bryan Norcross | 08/15/2017, 07:00 pm | Books & Books Inc | Coral Gables, FL
Bob Kealing - Elvis Ignited  (author appearance)
Bob Kealing | 08/15/2017, 07:00 pm | Writer's Block Bookstore | Winter Park, FL
Darden North with FIVE MANNERS OF DEATH  (author appearance)
Darden North
| 08/15/2017, 05:00 pm | Square Books | Oxford, MS
Joseph Wheelan - Midnight in the Pacific  (author appearance)
Joseph Wheelan | 08/15/2017, 07:00 pm | Quail Ridge Books & Music | Raleigh, NC
Matt Walker and Zeneba Bowers, authors of Little Roads Ireland  (author appearance)
Zeneba Bowers | 08/15/2017, 06:30 pm | Parnassus Books | Nashville, TN
History Night! John Bicknell Presents Lincoln's Pathfinder   (author appearance)
John Bicknell | 08/15/2017, 06:30 pm | Fountain Bookstore | Richmond, VA
Danny Johnson  (author appearance)
Danny Johnson
| 08/16/2017, 02:00 pm | Page & Palette | Fairhope, AL
Author Christopher Swann: SHADOW OF THE LIONS  (author appearance)
Christopher Swann | 08/16/2017, 06:30 pm | Avid Bookshop | Athens, GA
Christopher Swann: SHADOW OF THE LIONS  (author appearance)
Christopher Swann | 08/16/2017, 06:30 pm | Avid Bookshop | Athens, GA
TEACH-IN Event with NANCY MACLEAN discussing DEMOCRACY IN CHAINS:THE DEEP HISTORY OF THE RADICAL RIGHT'S STEALTH PLAN FOR AMERICA  (author appearance)
Nancy MacLean | 08/16/2017, 06:00 pm | Malaprop's Bookstore/Cafe | Asheville, NC
Carolina African American Writers' Collective - A Trio of Poets  (author appearance)
DéLana R.A. Dameron | 08/16/2017, 07:00 pm | Quail Ridge Books & Music | Raleigh, NC
Emily Colin, The Dream Keeper's Daughter  (author appearance)
Emily Colin | 08/16/2017, 05:00 pm | The Country Bookshop | Southern Pines, NC
In Conversation with Sandra Brown  (author appearance)
Sandra Brown | 08/16/2017, 07:00 pm | Fiction Addiction | Greenville, SC
Robert P. Watson  (author appearance)
Robert P. | 08/17/2017, 07:00 pm | Books & Books Inc | Coral Gables, FL
Mark Bowden with HUE 1968  (author appearance)
Mark Bowden | 08/17/2017, 05:00 pm | Square Books | Oxford, MS
Books and Brews with Taylor Brown and David Joy  (author appearance)
Taylor Brown | 08/17/2017, 06:00 pm | Bookmarks | Winston-Salem, NC
Author Event: Sandra Brown - Seeing Red  (author appearance)
Sandra Brown | 08/17/2017, 07:00 pm | Park Road Books | Charlotte, NC
Emily Colin, The Dream Keeper's Daughter  (author appearance)
Emily Colin | 08/17/2017, 07:00 pm | Regulator Bookshop | Durham, NC
Author event with Ann Powers, author of Good Booty  (author appearance)
Ann Powers | 08/17/2017, 06:30 pm | Parnassus Books | Nashville, TN
An Evening of Poetry with Kristin Robertson  (author appearance)
Kristin Robertson | 08/17/2017, 06:00 pm | Star Line Books | Chattanooga, TN
Children's Author Michael Shoulders  (author appearance)
Michael Shoulders | 08/17/2017, 06:00 pm | Words of Wisdom Bookstore | Lebanon, TN
Authors Round the South
www.authorsroundthesouth.com
Lady Banks is sponsored by the Southern Independent Booksellers Alliance, in support of independent bookstores in the South | SIBA | 3806 Yale Dr. | Columbia, SC 28409
You are receiving this email at @@email@@. If you wish to stop receiving email from us, you can simply remove yourself by replying with "unsubscribe" in the subject or by visiting: @@unsubscribe_url@@
---