Details

Published: 15 October 2017

15 October 2017
view in your browser | Unsubscribe or manage my Lady Banks Subscription
Week of October 15th, 2017
>> IN THIS ISSUE
The Commonplace Book | The Southern Bookstore | Read This! | The List | {Book} Trailer Park | Okra Picks | The Delights of Browsing | Southern Indie Bestsellers | Events
---
{On the delights of browsing.}
In which Ms. Carrie Brown beats Mr. John Grisham in a popularity contest, Ms. Margaret Dardess reflects on the delights of browsing the bookshelves, Mr. Fonville Winans makes a flan, and her ladyship, the editor, makes a pot of soup.
"The Old South is a place where people use food to tell themselves who they are, to tell others who they are, and to tell stories about where they've been."
--- Michael Twitty
There is something about waking up on the first cool morning of the fall -- where you left the windows open when you went to bed because it was a nice balmy 70F, and wake to find the temperatures out of doors and in your bedroom, have dipped into the 40s -- something about the crisp air that makes her ladyship think, "it's time to make soup."
Almost the first thing she does, before she even puts the kettle on for coffee, is put her stock pot on the back burner and start the week's vegetable stock. It will simmer along all day at the back of the stove, and be ready about the time her ladyship has decided whether she wants to have kale and white bean soup, potato chowder, or use up the late vegetables in a garden vegetable soup for dinner.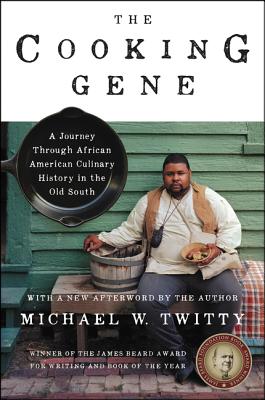 Today, it will be the latter, because her ladyship has been reading Mr. Michael Twitty's The Cooking Gene and has just come across his recipe for Cowhorn Okra Soup. Okra is one of the things still still coming in in the garden, along with some frying peppers and one stubborn roma tomato plant.
But that comes later. Now, in the early morning while the sun is just rising and the grass is wet and cold with dew, her ladyship is happy to sit on her porch, hot coffee in hand, and the gentle simmering sound of the stock pot floating through the open kitchen window. Like the morning light on the tops of the trees, it is a promise of good things to come.
Read Independently! And shop local.

her ladyship, the editor
---
---
Lady Banks' Pick of the Week
---
Noteworthy poetry and prose from her ladyship's bedside reading stack.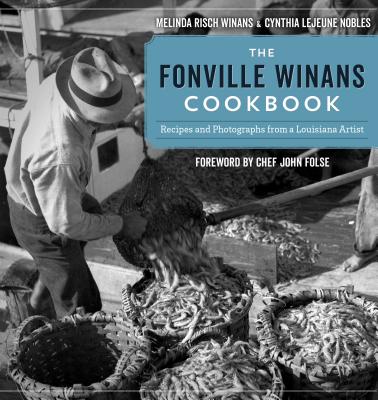 Leg-in-a-Cast Flan
Makes 8 (4-ounce) servings. Make this recipe a day ahead.
3 cups whole milk
4 large or 5 small eggs
⅓ cup, plus ½ cup sugar
1 teaspoon vanilla extract (name brand)
½ teaspoon real almond extract
Just less than ¼ teaspoon salt
8 (5-inch) squares of aluminum foil
1. Put milk, eggs, ⅓ cup sugar, vanilla extract, almond extract and salt in a blender and blend until smooth. Strain and set aside.
2. Caramelize the remaining ½ cup sugar by placing it in a small cast-iron skillet over medium-high heat and stirring constantly until it melts and just starts to foam. At the first inkling of foaming, remove from heat and keep stirring until it reaches an amber color.
3. Divide caramel among 8 oven-safe ½-cup custard cups. Top the caramel with the custard mixture. Center a foil square on top of each cup and wrap tightly down the outer sides of cups to form a tight, flat cover.
4. Stand cups in a 9-by-12-inch baking pan with at least 1-inch sides. Pour 1 quart of hot water into the pan around the cups. Water should reach a depth of ½ inch. Put pan with custard cups into a cold oven and set temperature to 400 F. Bake 15 minutes and turn off heat. (See note.) Let sit in unopened oven 45 minutes.
5. Remove cups from pan and chill overnight. The next day, remove the foil, run a knife around the sides of the custard cups, and flip the flans over onto serving plates. Serve cold. (Before flans are flipped out of their cups they can be refrigerated up to three days. This longer sitting time also makes the caramel more liquid and less likely to stick.)
Note: Fonville's oven would heat quickly. After starting in a cold oven, his flan took only 15 minutes to bake. If your oven does not reach temperature fast, consider preheating it first.
--Melinda Risch Winans and Cynthia LeJeune Nobles, The Fonville Winans Cookbook: Recipes and Photographs from a Louisiana Artist (LSU Press, 2017) 9780062313119
top | share this
---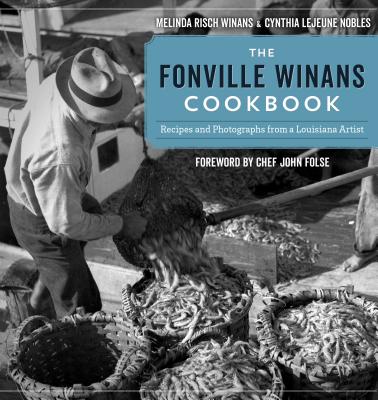 "When Fonville's wedding schedule was so busy one year, he had to give up the show," Nobles said. "For his replacement, he recommended his good drinking buddy Justin Wilson. "
keep reading: Food from Fonville
---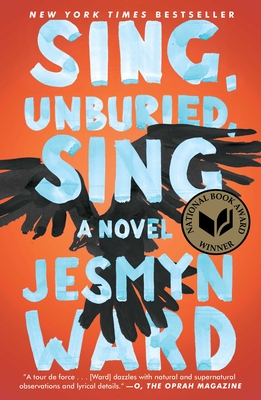 " It's easy to see why Ward's new novel has been called a "Beloved" for the incarcerated generation "

keep reading: Sing, Unburied, Sing
---
Read This! Books with Street Cred
Recommended reading from Southern Indie Booksellers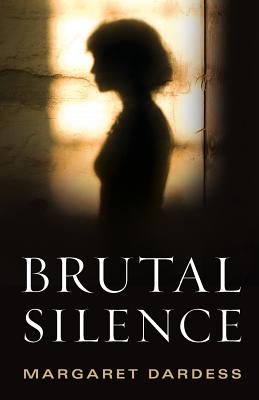 Margaret Dardess skillfully brings to life one of the most terrifying realities of our time while blending it inside a fantastic thriller. The characters were drawn expertly by being relatable, flawed, and and unexpectedly evil. Our main character is a a strong intelligent woman who was kidnapped while on vacation in Mexico and forced in a life of sex trafficking. She is deftly able to escape, returning home to her country club upbringing and job leading a clinic. This experience changes her dramatically and she puts up a valiant fight when she becomes a target.
The pace of the book made it a highly recommended page turner. I love learning about different topics while being led through a fast-paced mystery and this doesn't disappoint.
Brutal Silence by Margaret Dardess ($13.95*), recommended by Page 158 Books, Wake Forest, NC.
Meet the author!
Margaret Dardess - Brutal Silence  (author appearance)
Margaret Dardess
| 10/24/2017, 05:00 pm | Country Bookshop, The | Southern Pines, NC
---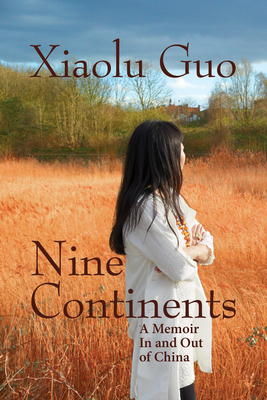 Sometimes I pigeonhole myself by only reading about things that I can relate to, stories that are familiar, people that I "know." I put this book off for a long time because of this. Finally starting it, I quickly devoured it, my narrow focus totally blown open. Xiaolu Guo's memoir proves that she has mastered the intricacies of the language that was once foreign to her, saying a lot about who she is. A story about identity, Guo has always sought out the new, and now I feel inspired to do the same.
Nine Continents: A Memoir in and Out of China by Xiaolu Guo ($26.00*, Grove Press), recommended by Fountain Bookstore, Richmond VA.
---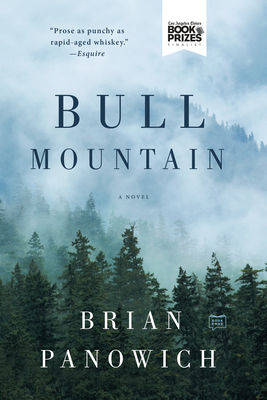 This reads like The Godfather if it took place in the mountains of Northern Georgia. An ATF agent with a chip on his shoulder tries to take down a crime family that has been operating for generations. Moonshiners, gun fights and a sheriff who has to decide between family or the law. Goes well with a Waylon Jennings record and a glass of bourbon.
Bull Mountain by Brian Panowich ($16.00*, G.P. Putnam's Sons), recommended by Fountain Bookstore, Richmond, VA.
 A 2016 Southern Book Prize Winner
---
More bookseller recommendations
top | share this
---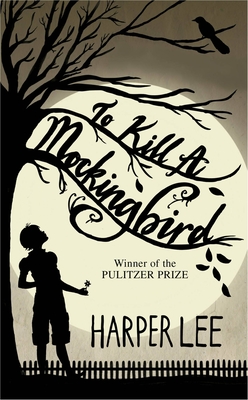 "By removing 'Mockingbird,' Biloxi has missed a wonderful opportunity to have a frank discussion with their children why 'reasonable people go stark raving mad'
keep reading: To Kill a Mockingbird removed from school in Mississippi
---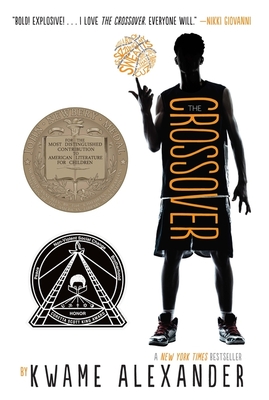 "The goal is to get youth to read more, communicate more effectively, and develop a better self-image and positive relationships." 
keep reading: One for the Books: Black Male Emergent Readers Literacy Program at the Richmond Public Library
---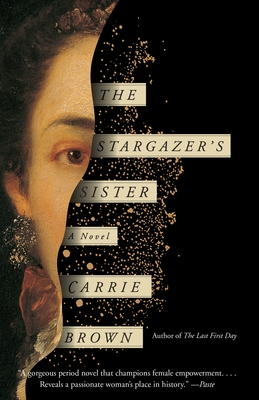 "I was so thrilled that she won out over John Grisham," John Gregory said. "Whoever wins out over John Grisham in a vote by readers?'" 
keep reading: The Library of Virginia Literary Awards
---
The List: Karen's Picks, Writers Block Bookstore, Winter Park, Florida
Karen has lived in the Central Florida area since just about forever. She graduated with a B.S. in Politics, of all things. When she's not working, she is reading. She writes bad poetry, pretends to garden, and never sees the movie before she's read the book. She lives with her husband, her son, and her small dog.
top | share this
---
"Fonville was a Peter Pan, able to dodge the slings and arrows of time better than most."
---
Fonville Winans began his career by documenting the lives of Depression-Era Cajuns in the coastal town of Grand Isle and later became the official photographer for the state of Louisiana. An enthusiastic tinkerer and occasional inventor, Winans experimented obsessively with recipes.
The Fonville Winans Cookbook incorporates recipes he found or invented in the 1950s or 1960s, recorded in two journals that his daughter-in-law, Melinda Winans, found after his death. The recipes range from the Cajun cuisine that he claimed as his favorite to Mexican and Chinese recipes that he brought home from his travels at a time when tamales and fried rice where virtually unknown in Baton Rouge.
No book on Fonville Winans would be complete without his photographs, and this cookbook features many that have hitherto gone unpublished. Readers will be fascinated by the photos and the biography of this extraordinary man, and home cooks will enjoy cooking his easy and satisfying recipes.
The Fonville Winans Cookbook by Cynthia LeJeune Nobles and Melinda Risch Winans  | Louisiana State University Press| 9780807167687
top | share this
---
Author 2 Author: Margaret Dardess on the Delights of Browsing
Browsing the shelves of libraries, book stores and book stalls is one of my favorite things to do. Over the years I have happened upon rare books, books by long forgotten authors and authors unknown at least to me, and have found both delight in discovery and hours of happy reading. So when a well-tailored fellow from Amazon stepped up to the dais of a writers' conference lunch recently and in a cheerful voice declared the end of browsing, I was horrified. He was not, of course, talking about internet browsing. He was talking about my kind of browsing.
Scanning real shelves for physical books is for me the most satisfying way to find literary treasures. A few days ago I stopped by Flyleaf Books in Chapel Hill and was captivated by a little girl who was sitting cross-legged on the floor of the children's section, reading a book she had pulled from the lower shelves. She didn't once look up while people walked around her.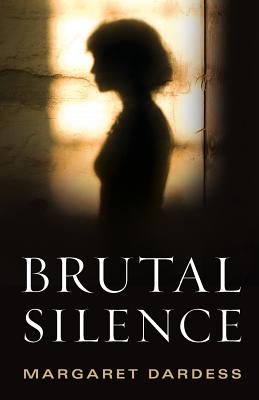 Years ago that little girl was me.  Every Tuesday night after dinner my parents would take me to our local library, and while they went off to look at grown-up books, I would run to the children's room and begin browsing through the biography section. Books about little girls who grew up to do great things were my favorite. The biographies of Madam Currie, Louisa May Alcott and Susan B. Anthony all inspired me with a sense of possibility. I discovered fiction on those Tuesday nights too. I'm sure I owe my life-long enthusiasm for mysteries and thrillers to the volumes of Nancy Drew and The Hardy Boys that I found on neighboring shelves.      
While writing papers in college I often searched the library stacks for a book I had found listed in a bibliography only to discover that the book beside that book had even richer material for my research project. Had I been looking for the book online, as efficient as that method may be, I would have found only that book and most likely missed the memories and letters of little-known men and women whose valuable observations added unique perspectives to whatever subject I was pursuing.   
Later as impoverished graduate students in New York City I and my friends spent many happy hours browsing in the second hand book stores on Broadway. We were thrilled when we chanced upon often out-of-print volumes whose prices fit out meager budgets. I would not otherwise have happened upon books like Anthony Trollope's The Way We Live Now or the lesser works of Mark Twain that I still have in my bookcase today.
I will continue to enjoy browsing the shelves of libraries and bookstores and hope that the unwelcome prediction of the man from Amazon is wrong or at least will not come to pass in my lifetime. How sad it would be if the little girl in Flyleaf Books and children everywhere were unable to find new worlds while discovering the delights of browsing.
top | share this
---
For the week ending October 15. Books on the Southern Indie Bestseller List that are southern in nature or have been recently recommended by southern indie booksellers.
See the full list here.
The Southern Book Prize |
A SIBA Okra Pick |
Special to the Southern List
Printable versions (PDF): Hardcover | Paperback | Children's
HARDCOVER FICTION

1. Origin
Dan Brown, Doubleday, $29.95, 9780385514231
2. Manhattan Beach
Jennifer Egan, Scribner, $27, 9781476716732
3. To Be Where You Are
Jan Karon, Putnam, $28, 9780399183737
4. The Last Ballad
Wiley Cash, Morrow, $26.99, 9780062313119
5. A Gentleman in Moscow
Amor Towles, Viking, $27, 9780670026197

HARDCOVER NONFICTION

1. What Happened
Hillary Rodham Clinton, S&S, $30, 9781501175565
2. Grant
Ron Chernow, Penguin Press, $40, 9781594204876
3. Hillbilly Elegy
J.D. Vance, Harper, $27.99, 9780062300546
4. We Were Eight Years in Power
Ta-Nehisi Coates, One World, $28, 9780399590566
5. The Last Castle
Denise Kiernan, Touchstone, $28, 9781476794044
Special to the Southern List
HARDCOVER FICTION

3. To Be Where You Are
Jan Karon, Putnam, $28, 9780399183737
4. The Last Ballad
Wiley Cash, Morrow, $26.99, 9780062313119

HARDCOVER NONFICTION

5. The Last Castle
Denise Kiernan, Touchstone, $28, 9781476794044
10. Bunny Mellon: The Life of an American Style Legend
Meryl Gordon, Grand Central, $28, 9781455588749
11. Make Your Bed
William H. McRaven, Grand Central, $18, 9781455570249
14. Coming to My Senses: The Making of a Counterculture Cook
Alice Waters, Clarkson Potter, $27, 9780307718280

PAPERBACK FICTION

6. A Man Called Ove
Fredrik Backman, Washington Square Press, $16, 9781476738024
8. The Sympathizer
Viet Thanh Nguyen, Grove Press, $16, 9780802124944
12. The Buried Giant
Kazuo Ishiguro, Vintage, $16, 9780307455796
14. Her Body and Other Parties
Carmen Maria Machado, Graywolf Press, $16, 9781555977887

PAPERBACK NONFICTION

2. 7 Lessons from Heaven
Mary C. Neal, Convergent Books, $16.99, 9780451495426
3. The Girls of Atomic City
Denise Kiernan, Touchstone, $17, 9781451617535
4. The Old Farmer's Almanac 2018
Old Farmer's Almanac, $7.95, 9781571987358
7. 111 Places in Miami and the Keys That You Must Not Miss
Gordon Streisand, Emons Publishers, $19.9, 9783954516445
8. The New Jim Crow
Michelle Alexander, The New Press, $19.95, 9781595586438
9. Mindfulness on the Go
Jan Chozen Bays, Shambhala, $8.95, 9781611801705
10. White Rage
Carol Anderson, Bloomsbury, $17, 9781632864130
11. Men We Reaped: A Memoir
Jesmyn Ward, Bloomsbury, $16, 9781608197651
13. Waking Up White, and Finding Myself in the Story of Race
Debby Irving, Elephant Room Press, $19.99, 9780991331307
14. Hidden Figures
Margot Lee Shetterly, Morrow, $15.99, 9780062363602
15. Evicted
Matthew Desmond, Broadway, $17, 9780553447453
top | share this
What's happening at Southern Indies across the South?
See the full calendar | Find a Southern Indie Bookstore near you.
Authors Round the South | www.authorsroundthesouth.com
top | share this
Lady Banks is sponsored by the Southern Independent Booksellers Alliance, in support of independent bookstores in the South | SIBA | 3806 Yale Dr. | Columbia, SC 28409
You are receiving this email at @@email@@. If you wish to stop receiving email from us, you can simply remove yourself by replying with "unsubscribe" in the subject or by visiting: @@unsubscribe_url@@
---