Details

Published: 03 December 2017

03 December 2017
view in your browser | Unsubscribe or manage my Lady Banks Subscription
Week of December 3, 2017
>> IN THIS ISSUE
The Commonplace Book | Read This! | The Gift Guide | Okra Picks | The Southern Bookstore | Southern Indie Bestsellers | Events
---
{Local and rebellious.}
In which a small bookstore can have a big impact, a bookmobile begins a revolution, and a bookshop celebrates its history of being both local and rebellious.
I love indie bookstores because. . .
"Books 'in one's hands' are so important."
--- Gayle, Mississippi

"I taught myself to read at age three because I was too impatient to wait for someone else to read me a story"--Mary Ruthless
"I would be willing to bet that if y'all gave an award for smallest Southern bookstore she would win it." -- That was how one of her ladyship, the editor's dear friends described her local bookstore, Foggy Pine Books, in Boone, North Carolina. Ms. Mary Ruthless, the shop owner, is the subject of this week's feature in The Southern Bookstore, and an illustration in why small shops hold big places in their communities and in the hearts of their neighbors. She spearheads book drives for local school libraries, holds book clubs for teens, spotlights her local authors, and partners with other local businesses for community-wide events. Oh, and she talks about books all the time, to everyone. When she walks down the street, people call her "the book lady."
Who is the "Mary Ruthless" in your community?
Read Independently! And shop local for the holidays.

her ladyship, the editor
---
---
Lady Banks' Pick of the Week
---
Noteworthy poetry and prose from her ladyship's bedside reading stack.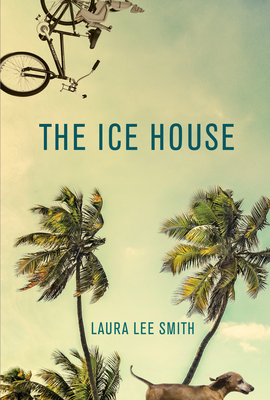 The island of Iona was a chaos of greens and blues. The waters shone so clear and silver it hurt Johnny's eyes to look, and the machair grasslands spread along the coastline and up the hills. They walked the beach at Martyr's Bay and ate bread and cheese, and an apple Johnny had brought in his jacket pocket.
Then Johnny took Corran and they hiked their way up across a rough, scraping hill toward a high plateau from which they could see almost the entire island of Iona and great rocky Mull to the east. Johnny pointed out across the sea.
"Florida," he said to Corran. "America. It's right over there."
"I can't see it," Corran said.
"It's a bit of a ways," Johnny admitted. "But it's there. It's where I'll be for a bit, aye? And I'll come to see you soon. And you'll come over there, too."
Corran looked at him somberly. "I don't want you to go," he said.
"Och, now," Johnny said. He felt his throat closing. He put his hand on Corran's head.
"Will you come back?" Corran said.
"I will," Johnny said.
Corran's face was flushed pink and damp with sweat, though the winds atop the hill were bitter cold. He'd worked so hard to get to the top, that little bairn, so stubborn, his little legs so sturdy. He wouldn't let Johnny carry him, and Johnny had never seen anything as beautiful as that sovereign little boy. Nobody else had a boy like that.
--Laura Lee Smith, The Ice House (Grove Press, 2017) 9780802127082
top | share this
---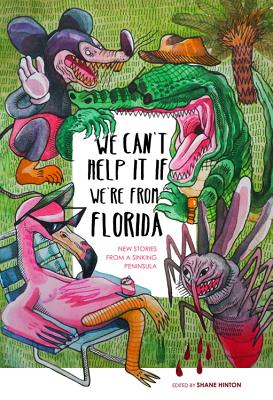 For Those with a Love/Hate Relationship with Florida
keep reading: Tampa local author gift guide
We envision the bookmobile as a revolutionary vehicle that transforms space. The bookmobile itself and the book installations we create will have the capacity to transform any space into a reading room connected to generations of Black feminist brilliance
keep reading: Black feminist bookmobile coming to durham
---
Read This! Books with Street Cred
Recommended reading from Southern Indie Booksellers
Claudia tends to keep to herself at school, only coming out of her shell at home with her best -- pretty much only -- friend. When a series of events conspire to throw Claudia together with the resident mean girl, Iris, they end up having to participate in the school's production of A Midsummer Night's Dream. It's not all bad, though, as Claudia and Iris start to become friends, and a cute boy shows interest in Claudia. But Claudia has to learn to navigate her relationships -- new and old, with siblings, friends, and romantic interests -- which is not as easy as it seems like it should be. Claudia's extreme snark had me laughing out loud, and the poignancy of her friendships had me wiping away a stray tear or two. Emma Mills remains one of my favorite contemporary authors.
Foolish Hearts by Emma Mills ($17.99*, Henry Holt & Company), recommended by Fiction Addiction, Greenville, SC.
---
Two orphans with artistic souls survive poverty in Montreal during the Great Depression. Separated as teenagers, they spiral into a dark underworld but are eventually reunited to revisit a shared childhood dream. I was enchanted by this novel from the moment I started it. O'Neill's writing is whimsical and haunting — the most cinematic reading experience I've had in a long while.
The Lonely Hearts Hotel by Heather O'Neill ($27.00*, Riverhead Books), recommended by Parnassus Books, Nashville, TN.
---
What a well-written, entertaining trashing of the King of Culture Vultures, Jann Wenner, and his coterie of drug-addled, revoltingly ambitious and very attractive nest-prodders. There's genuine dish on every single page; as a very young man who read and was consciously influenced by the writing in Rolling Stone, I feel personally insulted and maimed by what these people did to steer the "counterculture", but I have respect for the cohesive and thorough application of their evil will. A useful, engaging, mirror-smashing exposé, highly recommended.
Sticky Fingers: The Life and Times of Jann Wenner and Rolling Stone Magazine by Joe Hagan ($29.95*, Knopf Publishing Group), recommended by Quail Ridge Books, Raleigh, NC.
---
This haunting and surreal novel, though a cult favorite in its native Italy, has been generally unknown to American readers since its publication in 1977. Written at a time of rampant right- and left-wing terrorism, the story follows an investigator as he tries to reconstruct a twenty-day period of mass insomnia in which the inflicted are attacked and murdered by giant, unseen entities. Far too much satire and subtext to mention here. Presented in English for the first time by translator Roman Glazov.

The Twenty Days of Turin by Giorgio De Maria ($24.95*, Liveright Publishing Corporation), recommended by Quail Ridge Books, Raleigh, NC
---
More bookseller recommendations
top | share this
---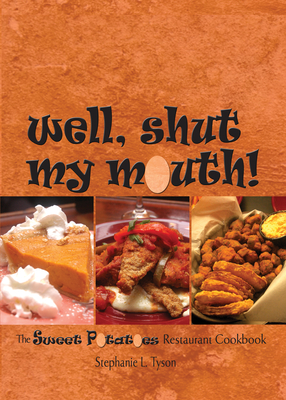 "It reminds me of the Southern food my mother cooked" 
keep reading: The Best Cookbooks to give this year
---
"The building that houses the Regulator was, at the time, home to a small local printing press—the Regulator Press. The name, probably gleaned from a history class taken by some of the Duke graduates who worked there, honored a locally famous bunch of precocious North Carolina rebels who, years before the American Revolution, carried out an uprising against the British. It was, as Tom Campbell recently summarized to me, both "local and rebellious," which at the time captured the spirit of the store. It still does." 
keep reading: 40 years at The Regulator
---
The Gift Guide: Great Gift Ideas
Books featured in the Southern indie holiday gift catalogs
HARPER PERENNIAL 2017 OLIVE EDITIONS
by Harper Perennial. Harper Perennial Olive Editions are small-format paperbacks of some of our bestselling titles featuring beautiful and unique hand-drawn cover illustrations. All Olive Editions are $10 each and will be available for a limited time only.
Harper Perennial (Dust Tracks on a Road 9780062695796; Wench 9780062697226; The Known World 9780062692344) $10.00
UNIVERSE: EXPLOR­ING THE ASTRONOMICAL WORLD
by Phaidon. What do NASA and Warhol have in common? Phaidon's Universe. Following in the tradition of Map and Plant, this stunningly illustrated survey celebrates the universe from the ancient to the contemporary.
Phaidon (9780714874616) $59.95
S IS FOR SOUTHERN
by the editors of Garden & Gun with David DiBenedetto. This illuminating encyclopedia of Southern living, culture, and history includes 100 essays from notable Southern writers such as Roy Blount Jr. and John Meacham.
Harper Wave (9780062445148) $45.00
WILD HORSES OF CUMBERLAND ISLAND
by Anouk Krantz. The photographer has captured the dramatic scenery and majestic horses as they have never been seen before, in their naturally diverse ecosystems—living unbridled and free in nature.
Images Publishing Group(9781864707427) $75.00
NATIONAL GEOGRAPHIC ATLAS OF BEER
by Nancy Hoalst-Pullen and Mark W. Patterson. This visually stunning and comprehensive beer atlas includes more beers and more countries than any other book of its kind.
National Geographic Society(9781426218330) $40.00
THE VIETNAM WAR
by Geoffrey Ward and Ken Burns. From the award-winning historian and filmmakers of The Civil War, Baseball, The War, The Roosevelts, and others: a vivid, uniquely powerful history of the conflict that tore America apart— the companion volume to the major, multipart PBS film aired in September 2017.
Knopf Publishing Group(9780307700254) $60.00
A PLACE TO CALL HOME
by James T. Farmer III. Favorite Southern author James Farmer is a professional designer, lifestyle expert, author, and cook. His style respects Southern heritage yet freshens the look for modern living.
Gibbs Smith (9781423645436) $40.00
top | share this
---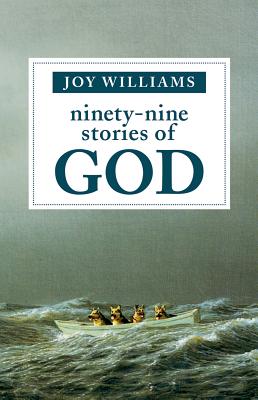 "she owned seven Smith Corona portable typewriters for writing while traveling"
keep reading: Joy Williams receives Hadada Award
---
In the 1950s and '60s, segregationist whites waved Confederate flags and slapped defiant bumper stickers on cars declaring Mississippi "the most lied about state in the Union."  
keep reading: Mississippi museums explore slavery, Klan era
---
From a writer who's been praised for her "intelligence, heart, wit" (Richard Russo, Pulitzer Prize-winning author of Empire Falls), The Ice House follows the beleaguered MacKinnons as they weather the possible loss of the family business, a serious medical diagnosis, and the slings and arrows of familial discord.
Johnny MacKinnon might be on the verge of losing it all. The ice factory he married into, which he's run for decades, is facing devastating OSHA fines following a mysterious accident and may have to close. The only hope for Johnny's livelihood is that someone in the community saw something, but no one seems to be coming forward. He hasn't spoken to his son Corran back in Scotland since Corran's heroin addiction finally drove Johnny to the breaking point. And now, after a collapse on the factory floor, it appears Johnny may have a brain tumor. Johnny's been ordered to take it easy, but in some ways, he thinks, what's left to lose? This may be his last chance to bridge the gap with Corran--and to have any sort of relationship with the baby granddaughter he's never met.
Witty and heartbreaking by turns, The Ice House is a vibrant portrait of multifaceted, exquisitely human characters that readers will not soon forget. It firmly establishes Laura Lee Smith as a gifted voice in American fiction.
The Ice House by Laura Lee Smith| Grove Press | 9780802127082 | Read the first chapter
top | share this
---
Meet the bookseller: Mary Ruthless of Foggy Pine Books in Boone, NC
foggypinebooks.com | Facebook | Twitter | Instagram | This email address is being protected from spambots. You need JavaScript enabled to view it.
Name: Mary Ruthless—Born and raised in the mountains of western North Carolina, I was always an avid reader. I taught myself to read at age three because I was too impatient to wait for someone else to read me a story. I was never without a book growing up and my love for reading only grew with each book I read. I received my BA in English Literature from Appalachian State University in 2011 and went on to manage the small bookstore that was in town at the time. When the owner decided to move on and focus on her own writing, I bought it and turned it into Foggy Pine Books. I have a 10 year old son, Liam, who also harbors a deep love of books; two dogs, Anya and Athena; and a cat, Smoke. 
I taught myself to read at age three because I was too impatient to wait for someone else to read me a story.
Store and location: Foggy Pine Books—Boone, NC 
Number of years as a bookseller: 4 1/2 years—3 at Black Bear Books after college, 1 1/2 at Foggy Pine Books 
Best part about being a bookseller?: This is such a tough question because I love everything about being a bookseller—from reading new books to putting them in the hands of excited readers. My favorite part, however, is being able to talk about literature all day long. I love engaging with my customers, making recommendations, and learning about new authors from others. I get stopped all the time around (our very small) town because someone recognized me as "the book lady" and just had to tell me about the book they're reading or to ask me about a title in the store. It's humbling and exciting to know that those little conversations about books that I love so much also matter to the people having them with me. 
What book(s) are you reading?: Future Home of The Living God by Louise Erdrich, The City of Brass by S. A. Chakraborty, A Gathering of Shadows by V. E. Schwab, Illuminae by Amie Kaufman & Jay Kristoff, The Heart Forger by Rin Chupeco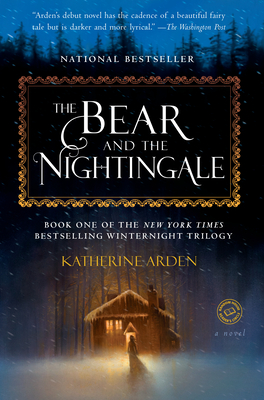 Favorite handsell of 2017: The Bear & The Nightingale by Katherine Arden — brilliant and beautiful novel set in medieval Russia with excellent characters and plenty of fairy tale-type magic. 
Best thing you did this year at your store: I did a lot of great things this year (wink wink) but I think the best decision I made was to switch my bestseller display from the NYT bestsellers to the Southern bestsellers. My customers engage with the display much more and many of the "Southern Only" titles really catch their eye. It has boosted my bestseller sales and gives my customers a sense of place as soon as they step in the door. 
 

Top priority going into 2018: My top priority for 2018 is to establish the store in our new location which includes: customer retention, community visibility, expansion of titles offered, and hiring new employees. We're looking to open in the new space by mid-January and it's definitely the most important thing on my to-do list right now. 


 

top | share this
---
For the week ending December 3. Books on the Southern Indie Bestseller List that are southern in nature or have been recently recommended by southern indie booksellers.
See the full list here.
The Southern Book Prize |
A SIBA Okra Pick |
Special to the Southern List
Printable versions (PDF): Hardcover | Paperback | Children's
HARDCOVER FICTION

1. The Rooster Bar
John Grisham, Doubleday, $28.95, 9780385541176
2. The Midnight Line
Lee Child, Delacorte Press, $28.99, 9780399593482
3. Uncommon Type
Tom Hanks, Knopf, $26.95, 9781101946152
4. Lincoln in the Bardo
George Saunders, Random House, $28, 9780812995343
5. A Gentleman in Moscow
Amor Towles, Viking, $27, 9780670026197

HARDCOVER NONFICTION

1. Leonardo da Vinci
Walter Isaacson, S&S, $35, 9781501139154
2. Grant
Ron Chernow, Penguin Press, $40, 9781594204876
3. Obama: An Intimate Portrait
Pete Souza, Little Brown, $50, 9780316512589
4. Bobby Kennedy: A Raging Spirit
Chris Matthews, S&S, $28, 9781501111860
5. Astrophysics for People in a Hurry
Neil deGrasse Tyson, Norton, $18.95, 9780393609394
Special to the Southern List
HARDCOVER FICTION

11. Before We Were Yours
Lisa Wingate, Ballantine, $26, 9780425284681
15. The Last Ballad
Wiley Cash, Morrow, $26.99, 9780062313119

HARDCOVER NONFICTION

7. The Last Castle
Denise Kiernan, Touchstone, $28, 9781476794044
11. Make Your Bed
William H. McRaven, Grand Central, $18, 9781455570249
12. S Is for Southern: A Guide to the South, from Absinthe to Zydeco
David Dibenedetto, Harper Wave, $45, 9780062445148
14. Hillbilly Elegy
J.D. Vance, Harper, $27.99, 9780062300546
15. Theft by Finding: Diaries (1977-2002)
David Sedaris, Little Brown, $28, 9780316154727

PAPERBACK FICTION

4. A Man Called Ove
Fredrik Backman, Washington Square Press, $16, 9781476738024
10. The Mistletoe Murder
P.D. James, Vintage, $15, 9781101973806
13. The Best American Short Stories 2017
Meg Wolitzer, Heidi Pitlor (Eds.), Mariner, $15.99, 9780544582903

PAPERBACK NONFICTION

4. Sorry I Humped Your Leg: (And Other Letters from Dogs Who Love Too Much)
Jeremy Greenberg, Andrews McMeel, $9.99, 9781449483272
7. Just Mercy
Bryan Stevenson, Spiegel & Grau, $16, 9780812984965
9. Oh, Florida!: How America's Weirdest State Influences the Rest of the Country
Craig Pittman, Picador USA, $17, 9781250143648
10. Christmas Ideals 2017
Melinda L.R. Rumbaugh (Ed.), Ideals, $9.99, 9780824913526
11. How to Fight
Thich Nhat Hanh, Jason DeAntonis (Illus.), Parallax Press, $9.95, 9781941529867
12. The Old Farmer's Almanac 2018
Old Farmer's Almanac, $7.95, 9781571987358
13. Really Important Stuff My Cat Has Taught Me
Cynthia L. Copeland, Workman Publishing, $12.95, 9781523501489
15. The Four Agreements
Don Miguel Ruiz, Amber-Allen, $12.95, 9781878424310
top | share this
What's happening at Southern Indies across the South?
See the full calendar | Find a Southern Indie Bookstore near you.
Authors Round the South | www.authorsroundthesouth.com
top | share this
Lady Banks is sponsored by the Southern Independent Booksellers Alliance, in support of independent bookstores in the South | SIBA | 3806 Yale Dr. | Columbia, SC 28409
You are receiving this email at @@email@@. If you wish to stop receiving email from us, you can simply remove yourself by replying with "unsubscribe" in the subject or by visiting: @@unsubscribe_url@@
---