Details

Published: 31 December 2017

31 December 2017
view in your browser | Unsubscribe or manage my Lady Banks Subscription
Week of December 31, 2017
>> IN THIS ISSUE
The Commonplace Book | Read This! | The List | Donna Everhart | Trailer Park | Okra Picks | Southern Indie Bestsellers | Events
---
{Reading = Hope x Change}
In which Ms. Donna Everhart has a book problem, the 2018 Okra Picks are announced, the Lord said it's time (to open a bookstore) and her ladyship, the editor, puts on a pair of socks.
I love indie bookstores because. . .
" Because that means they are a small independent bookstore locally owned = local interests = local revenues."
--- Nancy, in North Carolina

"I think young people should not be judged by the level of their reading but by the way a book makes them think and feel. By the way it gives them hope."-Jacqueline Woodson
Her ladyship, the editor, has acknowledged the wintry weather to the extent that she has consented to put on a pair of socks.  Her cats and dogs, on the other hand, have made their feelings clear by insisting on curling up in her ladyship's lap whenever she deigns to sit still in one spot for longer than three minutes.  Accordingly, her ladyship takes care to ensure that wherever she settles, there is a stack of books within easy reach.  
At this moment, the spot is her living room sofa, the one with the warm afghan. And the book stack on the end table is a collection of the newly announced Winter Okra Picks:
That is . . . quite a lot of books. By the time her ladyship gets through the stack it may well be winter again.
Read Independently! And shop local.

her ladyship, the editor
---
---
Lady Banks' Pick of the Week
---
Noteworthy poetry and prose from her ladyship's bedside reading stack.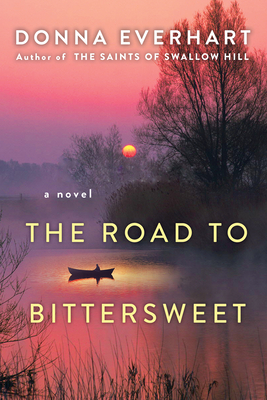 Stampers Creek, North Carolina, 1940
Whenever I hear the birth stories Momma repeats on our special day, I can't help but think of Laci, how she ended up. Her name alone conjures a frail and delicate being, someone who don't fit in with the harsh way of life here. With arms and legs as slender as the limbs of the willow trees growing alongside the Tuckasegee River, their movement as fine as the lines of Momma's bone china teacups, Laci seems out of place. Momma says Laci's looks come from her side, from our greatgrandma Devon Wallis. Her hair shines like an Appalachian sunset, shot through all gold and red, while a sprinkle of freckles rides the bridge of her nose. Deep green eyes swallow any thoughts she might have, except we don't rightly know what she thinks since she don't talk.
Laci's birth story is dramatic. When she got born, Momma said the cord was in a true knot. Pulled tight during labor, Laci come out the color of a ripened blueberry. She was quiet, limp, no hollering, no having a little hissy fit like me on my own birthing day, none of the flailing, strong movements of a normal baby. The granny woman who come to deliver her smacked her hard on the behind, and silent she stayed. That granny woman flipped her around butt first, then head, and finally, Momma said, poor Laci squeaked out a little breathless cry at the rudeness of it all, and promptly fell silent again. Breathing, eyes blinking, flushed a bright healthy pink, yet silent. Momma said the one squeak was the only sound she'd ever heard Laci make.
--Donna Everhart, The Road to Bittersweet (Kensington, 2017) 9781496709493
top | share this
---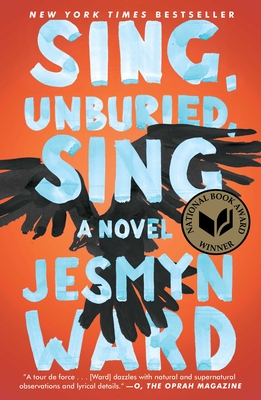 " Persist. Read, write, and improve: tell your stories. Accept rejection until you find acceptance "
keep reading: Jesmyn Ward shares the best writing advice she's ever received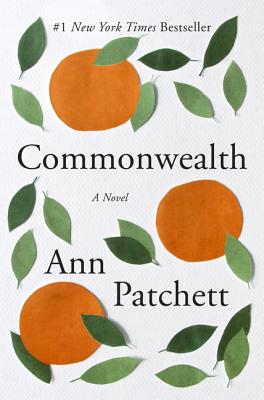 'Wow,' I said admiringly. 'Some coat.' She stroked the sleeve. 'Yeah. I bought it at the end of my no-shopping year. I still feel a little bad about it.'
keep reading: Ann Patchett's year of no shopping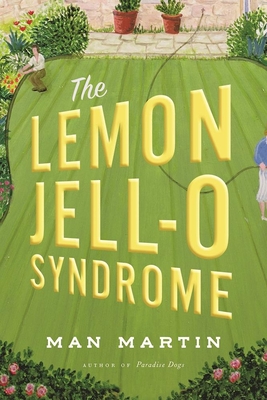 "[representing] the very best achievements in letters by Georgia writers over the course of the preceding two years, reflecting the prize's celebration of the Southern voice in all its intricacies and incarnations."
keep reading: The 2018 Townsend Prize finalists announced
---
Read This! Books with Street Cred
Recommended reading from Southern Indie Booksellers
This ADORABLE new picture book is a great gift for any young readers who might enjoy vibrant pictures of the Earth and their surroundings.
Here We Are: Notes for Living on Planet Earth by Oliver Jeffers ($19.99, Philomel Books), recommended by Parnassus Books, Nashville, TN.
---
A beautiful, haunting and poetic little book, at times playful and innately tragic. The perfect coda to Shepherd's career.
Spy of the First Person by Sam Shepard ($18.00*, Knopf Publishing Group), recommended by Malaprop's Bookstore/Cafe, Asheville, NC.
---
Despite its title, you should most definitely not read this book while you're alone. Isolated in a rundown, sprawling mansion that was once an elaborate murder mystery retreat, Seda and her family are mostly immune to their temporary home's creepy and eccentric history. But when a group of teenagers come seeking refuge, a scavenger hunt meant to entertain ends up entangling everyone into one horrific night of terror. Is it the house, or something else that is haunting Seda as she tries her best to protect her family and the unwelcome guests from harm? Balog interjects the house's past throughout the novel, and I've never wanted to visit a fictional place more. The perfect book for thrills and chills, with a devious and delightful ending!
Alone by Cyn Balog ($17.99*, Source Fire), recommended by Fountain Bookshop, Richmond, VA.
---
First in a new series! People pay for everything with their time (days, months, years) which is extracted from their blood and transformed to coins. The royalty lives for centuries while the common folk are taxed and punished with their lifeblood.
Everless by Sara Holland ($17.99*, Harper Teen), recommended by Page 158 Books, Wake Forest, NC.
---
More bookseller recommendations
top | share this
---
" Now you'll be able to pick up a fresh baked cupcake to accompany your new book."
keep reading: Midtown Reader bookstore expanding
---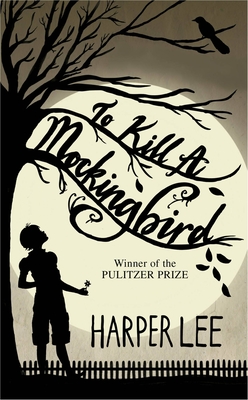 " I got stuck on page 26. I had no business stopping there, but a passing reference to meat and vegetables being drowned in molasses syrup was enough to get me to burst into tears."
keep reading: Harper Lee, boarding school, and culinary nostalgia
---
The List: Aaron's Staff Picks, Books and Books, Coral Gables, Florida
"the most incredible book I've read in years"
top | share this
---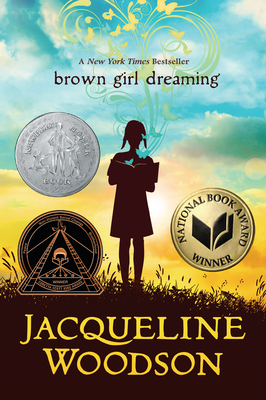 " READING = HOPE x CHANGE "
keep reading: Jacqueline Woodson named National Ambassador for Young People's Literature
"It's been a slow process for sure, but the Lord just said it's time."
keep reading: Shades of Pemberley bookstore opens in Albertville, AL
---
"I started off, like we all do, with reading. With writing, I'm a late bloomer. First and foremost, I read."
top | share this
---
I was a bibliophile of the first order before I could walk.  Early as I can remember, having a book to look at held me captivated better than any toy.  Eventually I learned the little black marks on a page were words, and those words told a story.  That was the moment which ignited my lifetime infatuation of reading, and eventually my writing.  Today, I will readily admit – I most certainly have a book problem.  It's logical then, I would love any place with books, yet, it's the independent bookstores that reach some innermost sense within me, sparking an emotional connection as strong and robust as first love.  To me, their presence in our communities is vital because they offer a variety of enriching, and rewarding programs for all ages. 
It was 1984 when I first visited my hometown bookstore in Raleigh North Carolina.  It was called Books at Quail Corners back then, and is now known as Quail Ridge Books.  As I stood looking around, I noticed how enticing it was, cheery, well-lit, and appealing.  I'd known since my early teens I wanted to be a writer, and I wished I'd had the courage to speak to the owner at that time, Nancy Olson.  I feel certain she would have encouraged me. Although the location wasn't convenient for where I lived, and I also didn't have a lot of money to spend, I found myself going there often, drawn to the unique and hospitable atmosphere where I never participated, but always overheard discussions on good books. 
I think that's part of what makes independent bookstores so special.  Not only do they provide a comfortable, inviting venue for those seeking to quench their literary thirst, this is where owners and staff get to know their customers likes and dislikes, and then curate their lists to meet those needs.  At Page 158 Books in Wake Forest, Sue and Dave Lucey exhibit that innate passion for being book/reader matchmakers, while offering a warm, nurturing environment for authors and readers to discuss books.  This is what I've experienced at all independent bookstores.  They have incredibly knowledgeable and dedicated staff whose goal is to pair appropriate books to the taste of their readership, but it's also to ensure patrons feel a connection beyond that.  They nourish their individual communities with a mixture of educational events, whether it's visiting authors, conducting story time for children, having workshops, arranging space for local book clubs, the list goes on.  It's always within a setting that is friendly, informal, and appealing.  It certainly wouldn't be unusual to hear an owner or employee tell you to make yourself right at home.  You might be inclined perhaps to sit a spell, and as with any welcoming spot, you might find it hard, make that near about impossible to leave.
Each of these books changed my life by strengthening my resolve to write.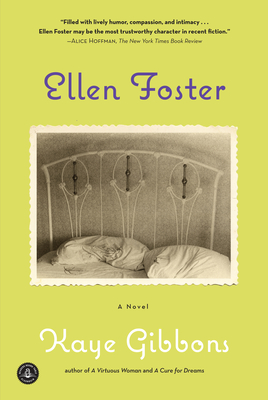 ELLEN FOSTER by Kaye Gibbons
This was the first southern fiction book I'd ever read and the catalyst, the impetus for pursuing my writing with some sense of determination.  Published in 1987, I didn't know about it until the early 90s.  It seemed to come out of nowhere, yet the character, Ellen Foster, showed me what "voice" meant.  This is Kaye Gibbons' unique talent, through and through.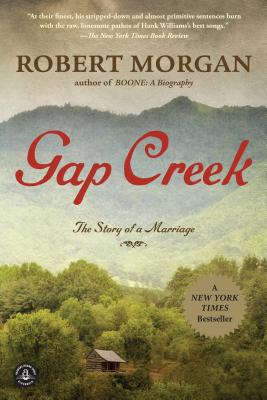 GAP CREEK by Robert Morgan
This book is on my list because reading Robert Morgan is like reading poetry, and since I'm not a big poetry fan, it's as close as I can get.  For me, this book was about the rhythm of sentences and the cadence of word choices.  It was a bonus it was such a great story to boot.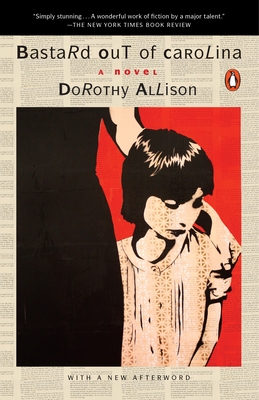 BASTARD OUT OF CAROLINA by Dorothy Allison
In my opinion, this book is one of the ones which launched the whole grit lit, rough south genre.  This book was like peeking in the window at some of my relatives.  I could relate to this story so much, and what I learned from it was to write without fear.  Write about what we would prefer not to know, what makes us look the other way, what makes us uncomfortable.
top | share this
---
Set in the Carolinas in the 1940s, The Road to Bittersweet is a beautifully written, evocative account of a young woman reckoning not just with the unforgiving landscape, but with the rocky emotional terrain that leads from innocence to wisdom.
For fourteen-year-old Wallis Ann Stamper and her family, life in the Appalachian Mountains is simple and satisfying, though not for the tenderhearted. While her older sister, Laci—a mute, musically gifted savant—is constantly watched over and protected, Wallis Ann is as practical and sturdy as her name. When the Tuckasegee River bursts its banks, forcing them to flee in the middle of the night, those qualities save her life. But though her family is eventually reunited, the tragedy opens Wallis Ann's eyes to a world beyond the creek that's borne their name for generations.
Carrying what's left of their possessions, the Stampers begin another perilous journey from their ruined home to the hill country of South Carolina. Wallis Ann's blossoming friendship with Clayton, a high diving performer for a traveling show, sparks a new opportunity, and the family joins as a singing group. But Clayton's attention to Laci drives a wedge between the two sisters. As jealousy and betrayal threaten to accomplish what hardship never could—divide the family for good—Wallis Ann makes a decision that will transform them all in unforeseeable ways…
The Road to Bittersweet by Donna Everhart | Kensington | 9781496709493
top | share this
---
For the week ending December 31. Books on the Southern Indie Bestseller List that are southern in nature or have been recently recommended by southern indie booksellers.
See the full list here.
The Southern Book Prize |
A SIBA Okra Pick |
Special to the Southern List
Printable versions (PDF): Hardcover | Paperback | Children's
HARDCOVER FICTION

1. A Gentleman in Moscow
Amor Towles, Viking, $27, 9780670026197
2. The Rooster Bar
John Grisham, Doubleday, $28.95, 9780385541176
3. Little Fires Everywhere
Celeste Ng, Penguin Press, $27, 9780735224292
4. Origin
Dan Brown, Doubleday, $29.95, 9780385514231
5. Manhattan Beach
Jennifer Egan, Scribner, $27, 9781476716732

HARDCOVER NONFICTION

1. Leonardo da Vinci
Walter Isaacson, S&S, $35, 9781501139154
2. Grant
Ron Chernow, Penguin Press, $40, 9781594204876
3. Promise Me, Dad
Joe Biden, Flatiron, $27, 9781250171672
4. Bobby Kennedy: A Raging Spirit
Chris Matthews, S&S, $28, 9781501111860
5. We Were Eight Years in Power
Ta-Nehisi Coates, One World, $28, 9780399590566
Special to the Southern List
HARDCOVER FICTION

9. The Underground Railroad
Colson Whitehead, Doubleday, $26.95, 9780385542364
14. Before We Were Yours
Lisa Wingate, Ballantine, $26, 9780425284681
15. The Cuban Affair
Nelson DeMille, S&S, $28.99, 9781501101724



HARDCOVER NONFICTION

8. Andrew Jackson and the Miracle of New Orleans
Brian Kilmeade, Don Yaeger, Sentinel, $28, 9780735213234
9. Make Your Bed
William H. McRaven, Grand Central, $18, 9781455570249
10. The Last Castle
Denise Kiernan, Touchstone, $28, 9781476794044
13. What Unites Us
Dan Rather, Elliot Kirschner, Algonquin, $22.95, 9781616207823
14. Endurance
Scott Kelly, Knopf, $29.95, 9781524731595

PAPERBACK FICTION

15. Commonwealth
Ann Patchett, Harper Perennial, $16.99, 9780062491831

PAPERBACK NONFICTION

6. The World Almanac and Book of Facts 2018
Sarah Janssen (Ed.), World Almanac Books, $14.99, 9781600572135
8. We Should All Be Feminists
Chimamanda Ngozi Adichie, Anchor, $7.95, 9781101911761
10. Thank You for Being Late
Thomas L. Friedman, Picador USA, $18, 9781250141224
11. Outliers
Malcolm Gladwell, Back Bay, $16.99, 9780316017930
12. Really Important Stuff My Cat Has Taught Me
Cynthia L. Copeland, Workman Publishing, $12.95, 9781523501489
13. The Boys in the Boat
Daniel James Brown, Penguin, $17, 9780143125471
15. North Carolina's Roadside Eateries
D.G. Martin, University of North Carolina Press, $16, 9781469630144
top | share this
What's happening at Southern Indies across the South?
See the full calendar | Find a Southern Indie Bookstore near you.
Authors Round the South | www.authorsroundthesouth.com
top | share this
Lady Banks is sponsored by the Southern Independent Booksellers Alliance, in support of independent bookstores in the South | SIBA | 51 Pleasant Ridge Dr.| Asheville, NC 28805
You are receiving this email at @@email@@. If you wish to stop receiving email from us, you can simply remove yourself by replying with "unsubscribe" in the subject or by visiting: @@unsubscribe_url@@
---