TIRED OF AN  ALGORITHM  TELLING YOU WHAT TO  READ ?

Find hundreds of great books--from the hottest new releases and bestsellers to tried and true classics to rare gems--each hand-picked and hand-curated from Southern indie booksellers' websites, newsletters, emails, facebook and twitter posts and from the moments when they stop us in the street, push a book in our hands and say..."YOU'VE GOT TO READ THIS!"
RECENT RECS FROM SOUTHERN INDIES (PDF) | FIND A SOUTHERN INDIE BOOKSTORE
---
THIS WEEK'S RECOMMENDATIONS FROM SOUTHERN INDIES...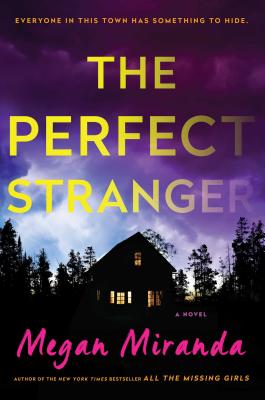 Unputdownable! Full of secrets and revenge and temptation, this is a book that has layers of dark, murky mystery. Literally everyone's a suspect, even main character Leah Stevens, who's keeping plenty of secrets or her own. I came for the twisty thriller, but stayed for the small town intrigue, the heated romance, and the haunted pasts. Watch out for papercuts, because this is a page turner!
The Perfect Stranger by Megan Miranda ($25.00, Simon & Schuster), recommended by Kelly, Fountain Bookstore, Richmond, VA.
Details

Published: 08 May 2017

08 May 2017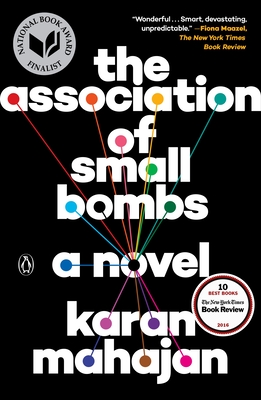 It is so easy to see people who commit acts of terrorism as nameless, soulless people, and that is why this novel is so important. I came to see intimately the lives of three young boys and their families who were deeply affected when one of the boys sets off a bomb in a crowded Delhi market. The tragedy is not to be dismissed, and Mahajan forces us to starkly examine that also. An important book, timely and necessary if we are ever to look terrorism in the face and put an end to it.
The Association of Small Bombs by Karan Mahajan ($16.00, Penguin), recommended by Mamie, Quail Ridge Books, Raleigh, NC.
Details

Published: 07 May 2017

07 May 2017
Molly is a serial crusher. Even though she's had 26 crushes in her 17 years, she's never been kissed, much less had a boyfriend. And now that her twin sister Cassie has her first real girlfriend, Molly can't help but feel like the experience is making them grow apart. Luckily, Cassie's girlfriend has a single best friend, a cute hipster guy, who just might be perfect crush material. Except Molly kind-of likes her awkward, geeky co-worker Reid, too. Molly's struggles with self-acceptance and relationships, both romantic and familial, will strike a chord with YA readers, who will fall in love with Molly as easily as they fell in love with Simon.
The Upside of Unrequited by Becky Albertalli ($17.99, Balzer & Bray), recommended by Melissa, Fiction Addiction, Greenville, SC.
Details

Published: 06 May 2017

06 May 2017
Observational and mundane, this is a novel that inhabits the mind of an ordinary man for three days as his life abruptly changes. For all those who need a dose of Parisian café in their lives.
"Let the world turn around us, beyond our spotless bars, in the end every day will be carefully wiped away to make room for the next."
The Waitress Was New by Dominique Fabre; Jordan Stump (Translator) ($16, Archipelago Books), recommended by Elizabeth, Avid Bookshop, Athens, GA.
Details

Published: 05 May 2017

05 May 2017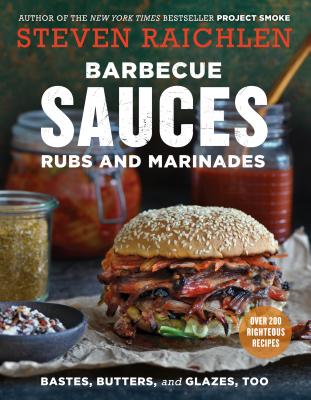 We are still licking our chops from the dinner we did with this author a while back! Steven Raichlen, America's "master griller" (Esquire), has completely updated and revised his bestselling encyclopedia of chile-fired rubs, lemony marinades, buttery bastes, pack-a-wallop sauces, plus mops, slathers, sambals, and chutneys. It's a cornucopia of all the latest flavor trends, drawing from irresistible Thai, Mexican, Indian, Cajun, Jamaican, Italian, and French cuisines, as well as those building blocks from America's own barbecue belt.
Barbecue Sauces, Rubs, and Marinades--Bastes, Butters & Glazes, Too by Steven Raichlen ($17.95, Workman Publishing), recommended by Kelly, Fountain Bookstore, Richmond, VA.
Details

Published: 04 May 2017

04 May 2017
Do you ever think about getting away from the world? Ever contemplate taking a break and relaxing out in the woods by yourself for while? Well, one guy decided to do just that…for 27 years.
The Stranger in the Woods is the true story of the hermit Christopher Knight. In 1986, 20-year-old Knight decided to completely leave society and disappear into the woods of Maine. For the next three decades, Knight lived completely by himself, surviving by pilfering off the summer cabins that surrounded the nearby lake. To the locals, he became known as the North Pond Hermit. It wasn't until 2013 that a determined resident finally caught him stealing food from the lake's summer camp, and the hermit and his hideout were revealed. Read more at Lemuia's blog…
The Stranger in the Woods by Michael Finkel ($25.95, Knopf Publishing Group), recommended by Abbie, Lemuria Books, Jackson, MS.
Details

Published: 03 May 2017

03 May 2017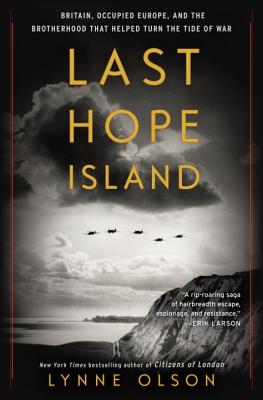 Both Helen and Rosemary recommend Lynne Olson's new history:
Rosemary: The contributions of smaller Allied nations (such as Norway) are often overlooked in WWII histories. In the starting days of the war, governments and partisans in exile congregated in London. Olson (Citizens of London) returns to its setting to detail how refugee communities came to England's aid (among them, Polish and Czech pilots for a decimated RAF) and England to theirs. All didn't go swimmingly, but all realized that England indeed was their Last Hope Island against Hitler.
Helen: Last Hope Island is an eye-opening account of heroic people who refused to give up as Europe fell to the Nazis. They came to Great Britain, calling it "Last Hope Island," to fight until the bitter end. Polish pilots became the most aggressive pilots in the air. When the leader of a French underground spy ring was captured, his young secretary took over. After giving his estate to the Allies to use as a military hospital, a Scottish lord led the soldiers who defused bombs. A fascinating history full of new personal stories from World War II.
Last Hope Island: Britain, Occupied Europe, and the Brotherhood That Helped Turn the Tide of War ($30, Random House), recommended by Helen and Rosemary, Quail Ridge Books, Raleigh, NC.
Details

Published: 02 May 2017

02 May 2017