TIRED OF AN  ALGORITHM  TELLING YOU WHAT TO  READ ?

Find hundreds of great books--from the hottest new releases and bestsellers to tried and true classics to rare gems--each hand-picked and hand-curated from Southern indie booksellers' websites, newsletters, emails, facebook and twitter posts and from the moments when they stop us in the street, push a book in our hands and say..."YOU'VE GOT TO READ THIS!"
RECENT RECS FROM SOUTHERN INDIES (PDF) | FIND A SOUTHERN INDIE BOOKSTORE
---
THIS WEEK'S RECOMMENDATIONS FROM SOUTHERN INDIES...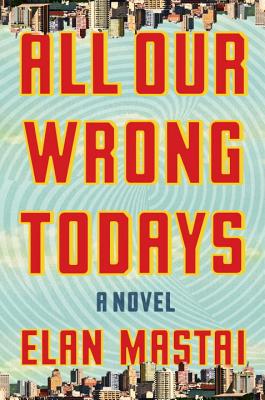 This spectacular (and spectacularly weird) debut imagines 2016 as an alternate universe full of technological advances--including time travel--that we can only dream of in our 2016. But thanks to Tom making a series of small-to-catastrophic mistakes, we've all gotten stuck in the wrong universe. As delightful a novel as I've read in ages.
All Our Wrong Todays by Elan Mastai ($26.00, Dutton Books), recommended by Niki, Parnassus Books, Nashville, TN.
Details

Published: 01 May 2017

01 May 2017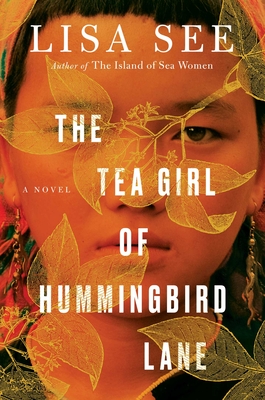 Lisa See is finally back with a wonderful new novel about the healing powers of tea, on the body, heart, and spirit.
In The Tea Girl of Hummingbird Lane (Scribner $27), explore a minority culture within China, the Akha people, and learn about the tea they grow. It tells the tale of a woman and her daughter separated after birth, and their mutual yearning to find each other again. They search for and find answers in the tea that has shaped their lives.
The Tea Girl of Hummingbird Lane by Lisa See ($27.00, Scribner Book Company), recommended by Amber, Quail Ridge Books, Raleigh, NC.
Details

Published: 30 April 2017

30 April 2017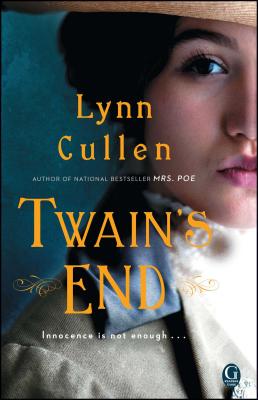 Mark Twain: funny, witty, beloved author. Also Mark Twain: moody, selfish, cruel philanderer. His secretary, Isabel Lyon, knew both sides of the man very intimately. This novel tells her story. So compelling!
Twain's End by Lynn Cullen ($16.00, Gallery Books), recommended by Kathy, Parnassus Books, Nashville, TN.
Details

Published: 29 April 2017

29 April 2017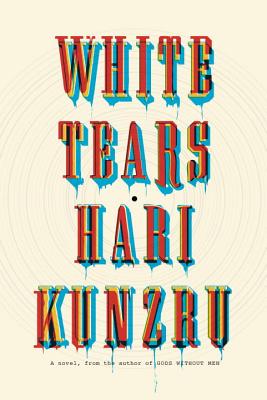 In a guest post on Lemuria Books' blog, writer Jim Ewing recommends White Tears by Hari Kunzru.
"What if there's a subtle, hidden sound, a tone, or chord, a riff that can transcend time and space, communicating through music a key or gate to hidden truths? This is the essential question that leads a New York acoustic engineer named Seth on the path toward solving a mystery in Hari Kunzru's novel White Tears...It's a saga that leads to madness, blood, and shame. Readers will be left reeling, wondering how many more mournful, deadly vibrations still reverberate all around us, just beneath the surface of our world." Continue reading...
White Tears by Hari Kunzru ($26.95, Knopf Publishing Group), recommended by Jim, Lemuria Books, Jackson, MS.
Details

Published: 28 April 2017

28 April 2017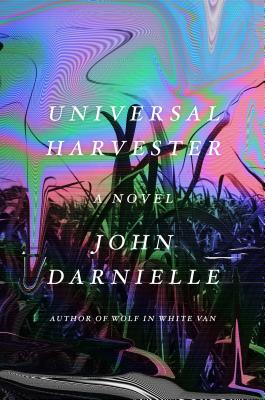 A customer returns a copy of She's All That to a late-90s video store complaining about footage from a bizarre home movie spliced in. The mysterious scene shows hooded figures and vague, quietly horrifying movement.
Universal Harvester will keep you up an night. It sneaks up on you and scares you when you least expect it. Quick and beautifully written-- highly recommend!
Universal Harvester by John Darnielle ($25.00, Farrar, Straus and Giroux), recommended by Colin, Flyleaf Books, Chapel Hill, NC.
Details

Published: 27 April 2017

27 April 2017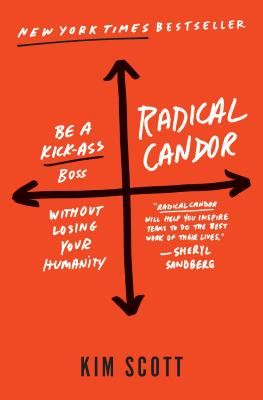 Radical Candor is the best book on being a boss (i.e., managing people) that I've ever read. Kim's system is elegantly simple, eminently useful, and applicable to anyone who has ever been an employee or an employer. Unlike the dry tone of most business books, Kim sounds like an older sister sharing hard-won experiences and her gossipy Silicon Valley examples also make the book a fun peek into the tech companies like Google and Apple that are now mainstays of the Fortune 500.
Radical Candor by Kim Scott ($26.99, St. Martin's Press), recommended by Jill, Fiction Addiction, Greenville, SC.
Details

Published: 26 April 2017

26 April 2017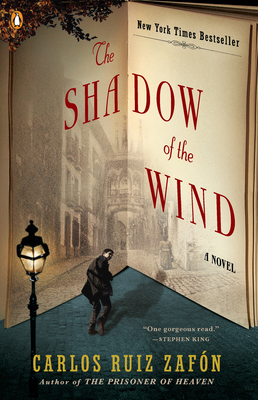 A young Spaniard reads a novel from a rare book library only to discover that someone is trying to destroy the author's other works. A gothic adventure for book lovers.
The Shadow of the Wind by Carlos Ruiz Zafón ($17, Penguin Books), recommended by Julia, The Country Bookshop, Southern Pines, NC.
Details

Published: 25 April 2017

25 April 2017