TIRED OF AN  ALGORITHM  TELLING YOU WHAT TO  READ ?

Find hundreds of great books--from the hottest new releases and bestsellers to tried and true classics to rare gems--each hand-picked and hand-curated from Southern indie booksellers' websites, newsletters, emails, facebook and twitter posts and from the moments when they stop us in the street, push a book in our hands and say..."YOU'VE GOT TO READ THIS!"
RECENT RECS FROM SOUTHERN INDIES (PDF) | FIND A SOUTHERN INDIE BOOKSTORE
---
THIS WEEK'S RECOMMENDATIONS FROM SOUTHERN INDIES...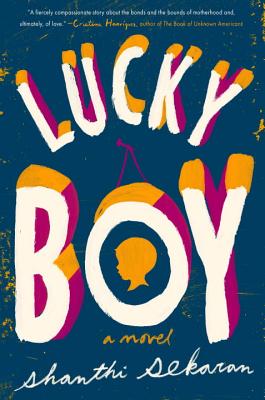 A heartbreaking, soul-wrenching, lovely and poetic book. Sekaran's two protagonists, Soli and Kavya, play tug of war with your heart and it's impossible to divide their stories into black and white. A politically important novel, because of its portrayal of immigration issues and the people affected by our failing policies, but Sekaran's story is much more than that; it's about love, and the storms we weather to protect it.
Lucky Boy by Shanthi Sekaran ($27, G.P. Putnam's Sons), recommended by Rachel, Avid Bookshop, Athens, GA.
Details

Published: 24 April 2017

24 April 2017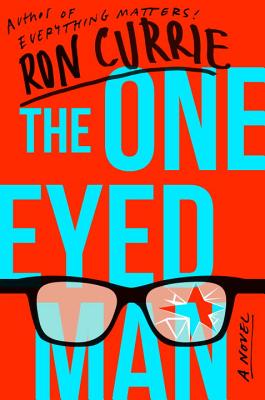 The novel could be the black comedy I've been waiting for all my life! While employing unique strategies to cope with the recent death of his wife, K. becomes quite literal-minded and loses his bull filter. Through a series of absurd events he becomes the host of a reality TV show in which he confronts people with the truth, with disastrous and hilarious results. Currie walks a tightrope of comedy over a gaping chasm of heartbreak. This is a perfect satire of modern American culture.
The One-Eyed Man by Ron Currie ($26, Viking), recommended by Tony, Quail Ridge Books, Raleigh, NC.
Details

Published: 23 April 2017

23 April 2017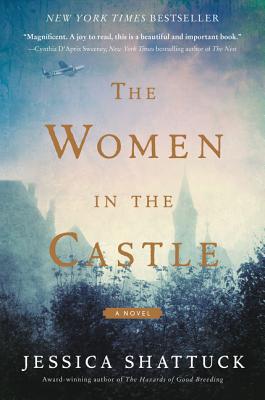 This book has the feel of a classic World War II story while being unlike any other book I've read. The Women In The Castle are widows of the resistance after their husbands' failed plot to assassinate Hitler. Jessica Shattuck's magnificent storytelling transports the reader to another time and place and kept me awake at night thinking about these women and their stories.
The Women in the Castle by Jessica Shattuck ($26.99, William Morrow & Company), recommended by Rae Ann, Parnassus Books, Nashville, TN.
Details

Published: 22 April 2017

22 April 2017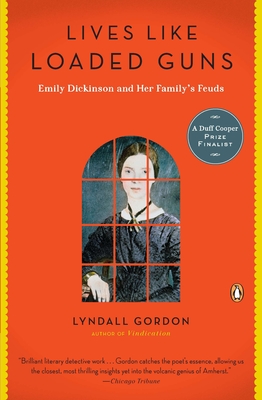 There's much that's a mystery about Emily Dickinson, but one traumatic event of her life is well-documented: the affair between her brother Austin and Mabel Loomis Todd, an Amherst College professor's wife. Lyndall Gordon uses the affair and the feud it caused to explore Emily Dickinson's life and the untold dramas that fueled her poems. This is riveting reading that will challenge anyone's notion of Dickinson as a quaint spinster.
Lives Like Loaded Guns: Emily Dickinson and Her Family's Feuds by Lyndall Gordon ($20, Penguin Books), recommended by Travis, Flyleaf Books, Chapel Hill, NC.
Details

Published: 20 April 2017

20 April 2017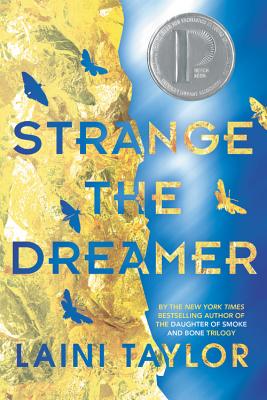 Lazlo Strange is a war orphan, raised by monks, who became a librarian. Stories are his life, and dreams are his future -- specifically, his dream of the lost city of Weep, which has been unseen and mostly forgotten for 200 years. When a hero of Weep unexpectedly shows up looking for outsiders to bring back to help with the city's unexplained problem, Lazlo jumps at the chance, willing to do whatever it takes to get there and see the mystery for himself. When he gets there, it's nothing like he expected, and each answer he finds raises more questions. This magical, lyrical book is beautiful and heartbreaking, and you won't want to leave the mythical world of Weep and the characters who power its story. Fans of Laini Taylor's Daughter of Smoke & Bone trilogy will not be disappointed. I am eagerly awaiting more from her about Weep and Lazlo.
Strange the Dreamer by Laini Taylor ($18.99, Little, Brown and Company), recommended by Melissa, Fiction Addiction, Greenville, SC.
Details

Published: 19 April 2017

19 April 2017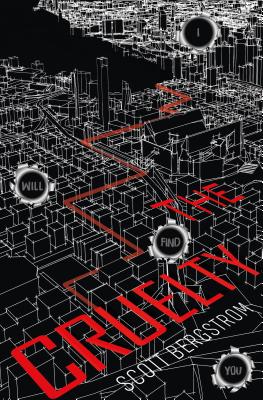 Seventeen year old Gwen's father has disappeared. She refuses to accept that he just abandoned her while on a diplomatic assignment. She uses a "certain set of skills" gained by her father's resources to track him to the underbelly of Europe. Think Taken, except the bad-ass daughter has to save her father. Full of action and excitement.
The Cruelty by Scott Bergstrom ($18.99, Feiwel & Friends), recommended by Mary, The Country Bookshop, Southern Pines, NC.
Details

Published: 18 April 2017

18 April 2017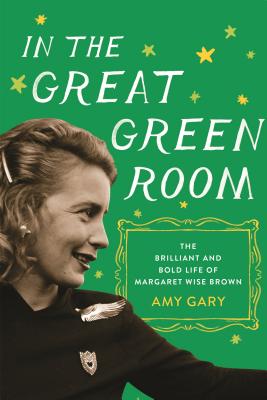 Margaret Wise Brown left this earth far too soon, but in the little time she was here, she created a mind-blowing amount of children's books that captured, "with a sense of awe and wonder," the magic of childhood. Gary's pitch-perfect account of Brown's life is filled with her subject's whimsy and zest for life, and it reveals the many hurdles Brown faced in trying to go against the grain in her work life and love life. Chapter by chapter, Gary builds a loving portrait of a woman whose childlike view of the world lent her an extraordinary gift in writing for children and who battled turmoil within and without despite her playful, witty exterior. This book is proof of Margaret Wise Brown's "radiant living that was lived among us."
In the Great Green Room: The Brilliant and Bold Life of Margaret Wise Brown by Amy Gary ($26.99, Flatiron Books), recommended by Hannah, Avid Bookshop, Athens, GA.
Details

Published: 17 April 2017

17 April 2017