TIRED OF AN  ALGORITHM  TELLING YOU WHAT TO  READ ?

Find hundreds of great books--from the hottest new releases and bestsellers to tried and true classics to rare gems--each hand-picked and hand-curated from Southern indie booksellers' websites, newsletters, emails, facebook and twitter posts and from the moments when they stop us in the street, push a book in our hands and say..."YOU'VE GOT TO READ THIS!"
RECENT RECS FROM SOUTHERN INDIES (PDF) | FIND A SOUTHERN INDIE BOOKSTORE
---
RECENT RECOMMENDATIONS FROM SOUTHERN INDIES...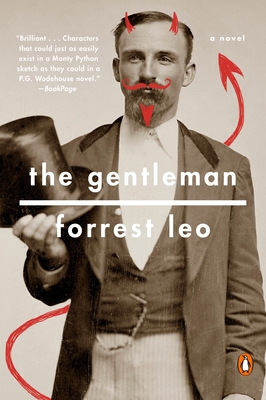 So our main character accidentally sells his wife to the Devil. Like ya do. Originally, he believed he hated his newlywed. But now that she is gone, he is bereft beyond all reckoning and assembles a band of misfits as incompetent as himself to journey to the Underworld to get her back. A refreshing romp at once familiar and strange. Readers will love the bumbling main character and his histrionics.
Recommended for readers of Christopher Moore's historical novels and lovers of Monty Python.
The Gentleman by Forrest Leo ($16.00*, Penguin Books), recommended by Fountain Bookstore, Richmond, VA.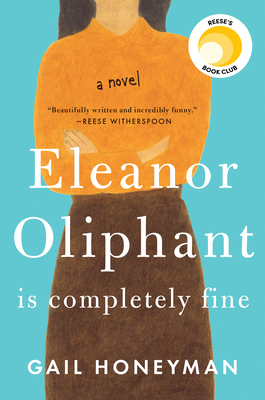 As I began Eleanor Oliphant is Completely Fine, a novel by Gail Honeyman, I thought I'd encountered a cute little story about a quirky young woman whose unfiltered observations of, and responses to, people in her world were laugh-out-loud funny. But my illusions faded quickly. I learned that Eleanor's social ineptness, and a physical deformity, led to her isolation and profound loneliness. And behind the physical scar were the emotional scars inflicted by an abusive mother. This is a sober book but it's not depressing. Eleanor copes with her situation with the help of another quirky soul and professional counseling. Honeyman does a masterful job of using wit and first person narrative to create a powerful story of innocence, in spite of pain, and the possibility of recovery.
Eleanor Oliphant is Completely Fine by Gail Honeyman ($26.00*, Pamela Dorman Books), recommended by Quail Ridge Books, Raleigh, NC.
Ian Falconer brings Olivia alive once again in this hilarious new book. Lovers of the classic Olivia books or those who have not even met Olivia yet will thoroughly enjoy Olivia the Spy. Falconer's comical illustrations are very funny, a combination of drawings, painting and photos that bring even more life to his stories. They are quirky and will brighten anyone's day. Read more at Lemuria Books blog.
Olivia the Spy by Ian Falconer ($17.99, Atheneum Books), recommended by Lemuria Books, Jackson, MS.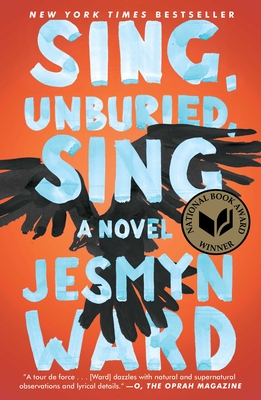 In Parnassus Books' blog Musing: a laid-back lit journal, several popular authors wrote about the books they recommend for fall. Novelist Caroline Leavitt (Cruel Beautiful World) recommends Summer 2017 Okra Pick Sing, Unburied, Sing by National Book Award winner Jesmyn Ward (publishing September).
Leavitt writes: "This is Ward's first novel since Salvage the Bones, which I reread so many times, I can practically recite it. I knew I would love this novel about an African-American boy, his younger sister, and his drug addicted mom, who go on a perilous road trip to meet the kids' white father as he's released from prison. This one promises to be a punch to the heart, a sensation I like in my books." Discover more great reads for fall.
Sing, Unburied, Sing by Jesmyn Ward ($26.00*, Scribner Book Company), recommended by Parnassus Books, Nashville, TN.
A Summer 2017 Okra Pick!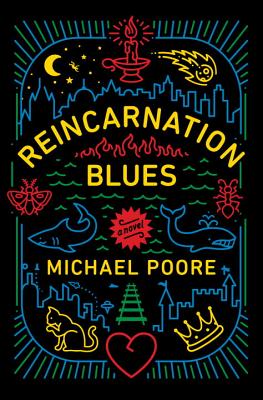 A romp through space, time, love and ten thousand lives with lost soul Milo and his girlfriend Suzie (aka Death). Reminiscent of Tom Robbins' Jitterbug Perfume, as well as Christopher Moore's work with a touch of Douglas Adams. Enjoyable and thoughtful.
Reincarnation Blues by Michael Poore ($27.00*, Del Rey Books), recommended by Flyleaf Books, Chapel Hill, NC.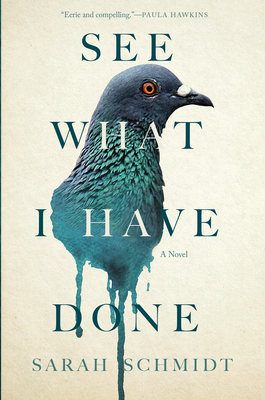 Lizzie Borden took an axe... or did she? Sarah Schmidt takes us inside the Borden household before and after the murders of Andrew and Abby Borden. Schmidt's writing is so good that you can feel the pressure building in the house, taste the sweetness of the pears and sharpness of tainted mutton on the tips of tongues, imagine the smell as the hot summer days weighs heavily, suffocatingly on the inhabitants of the Borden home. Did Lizzie simply snap, did Bridget the maid hack her way to new employment, did Lizzie's uncle intervene to protect his nieces, or was it a stranger? Prepare for sharp-edged read!
See What I Have Done by Sarah Schmidt ($26.00*, Atlantic Monthly Press), recommended by Fountain Bookstore, Richmond, VA.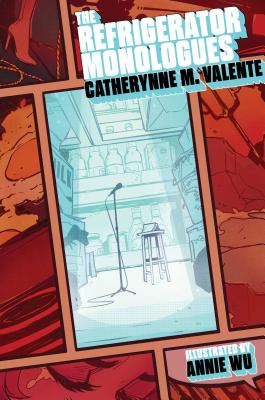 Told in vignettes from the perspectives of women who loved a superhero (and lost their lives because of it), The Refrigerator Monologues, written by Catherynne M. Valente and illustrated by Annie Wu, brings to light the sexism and injustice often portrayed in comic book culture. Many of the stories are clear homages to popular characters, finally giving them a voice previously stifled by their abruptly ended story lines. The voices were all so unique and stunning, you can barely tell they're written by the same author.
The Refrigerator Monologues by Catherynne M. Valente; Annie Wu (Illustrator) ($19.99*, recommended by Quail Ridge Books, Raleigh, NC.