TIRED OF AN  ALGORITHM  TELLING YOU WHAT TO  READ ?

Find hundreds of great books--from the hottest new releases and bestsellers to tried and true classics to rare gems--each hand-picked and hand-curated from Southern indie booksellers' websites, newsletters, emails, facebook and twitter posts and from the moments when they stop us in the street, push a book in our hands and say..."YOU'VE GOT TO READ THIS!"
RECENT RECS FROM SOUTHERN INDIES (PDF) | FIND A SOUTHERN INDIE BOOKSTORE
---
RECENT RECOMMENDATIONS FROM SOUTHERN INDIES...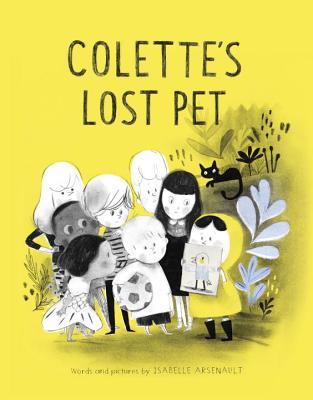 Has your wishful thinking or powerful imagination ever turned into a not-so-small fib? That's what happens to Colette as she ventures into her new neighborhood to make friends. Luckily almost everyone loves a good story, and this one uses an inventive color style not often seen in picture books.
Colette's Lost Pet by Isabelle Arsenault ($17.99*, Random House Books for Young Readers), recommended by Flyleaf Books, Chapel Hill, NC.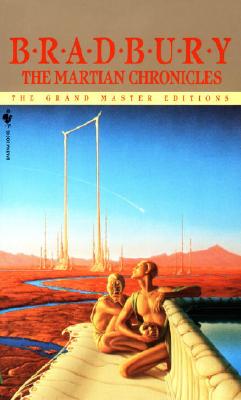 Everyone's read Fahrenheit 451, but really everyone should read The Martian Chronicles. It is quite frankly one of the most apt and lovely examples of science fiction acting as an observation of timeless issues within the human condition. There are three sections (past, present, and future) to this collection, which you can read as a progressive novel or as short stories, and Bradbury's tone changes throughout so you get to experience all of the different languaging that he is famous for.
The Martian Chronicles by Ray Bradbury ($7.99, Spectra), recommended by Hills & Hamlets Bookshop, Chattahoochee Hills, GA .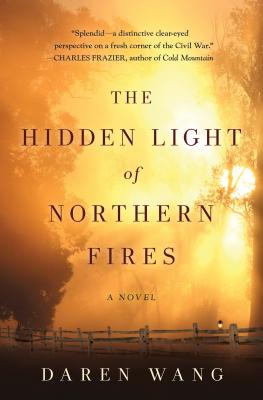 In The Hidden Light of Northern Fires, a town on the Underground Railroad secedes from the Union after it becomes fractured by the politics of the American Civil War. As a huge geek on the subject, I'm often skeptical of historical fiction relating to it. While Wang's tale benefits from being based on truth, that is a moot point. His well-developed, very real characters and masterful writing are all that's needed for an incredible debut. Though a novel of the home front, it is nonetheless a war novel focusing on how conflict brings out the best and worst in people. It is one of the best works of historical fiction on the Civil War that I've ever read, and perhaps even that exists.
The Hidden Light of Northern Fires by Daren Wang ($26.99*, Thomas Dunne Books), recommended by Fountain Bookstore, Richmond, VA.
A Summer 2017 Okra Pick | A September IndieNext Pick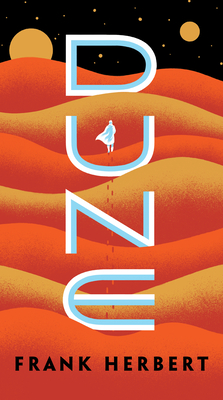 Set in the distant future amidst a feudal interstellar society in which noble houses, in control of individual planets, owe allegiance to the Padishah Emperor, Dune tells the story of young Paul Atreides, whose noble family accepts the stewardship of the desert planet Arrakis. As this planet is the only source of the "spice" melange, the most important and valuable substance in the universe, control of Arrakis is a coveted--and dangerous--undertaking. The story explores the multi-layered interactions of politics, religion, ecology, technology, and human emotion, as the forces of the empire confront each other in a struggle for the control of Arrakis and its "spice."
Dune by Frank Herbert ($10.99, Ace Books), recommended by Hills & Hamlets Bookshop, Chattahoochee Hills, GA.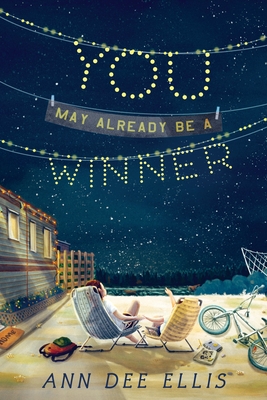 Olivia's life is complicated. Her father has left and her mother is struggling to support their family. So Olivia steps up by taking care of herself and little sister Berkley. They rely on their neighbors in Sunny Pines Trailer Park and create their own adventures with Olivia's whimsical imagination, which may or may not get them into trouble sometimes...Ann Dee Ellis hits a perfect tween sweet spot. She so easily places a reader directly into the twelve-year-old brain. All of Olivia's hopes, fears, and silly flights of fancy are perfectly narrated - realistic and completely endearing at the same time.
You May Already Be a Winner by Ann Dee Ellis ($16.99*, Dial Books), recommended by Flyleaf Books, Chapel Hill, NC.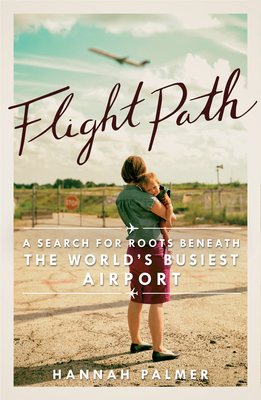 Part memoir, part urban history, Hannah Palmer's Flight Path is entirely fascinating, witty, and tender. Years after leaving the South for Brooklyn, Palmer returns to Atlanta ready to start a family and searching for her roots. While her husband doubles down on home improvements, a pregnant Palmer hits the pavement, intent on finding out what happened to her childhood homes, which have disappeared along with entire neighborhoods and cities beneath the sprawling complex of the busiest airport in the world. In gorgeous prose at turns poetic and wry, Palmer investigates not only how Hartsfield-Jackson has shaped the city that gave birth to it, but how a city shapes a person, the human relationship to place, and how much anyone can really know "home." Palmer's journey is enthralling, and I found myself questioning, mourning, and hoping along with her. I'll never look at Atlanta the same way again, or any city for that matter.
Flight Path by Hannah Palmer ($16.95*, Hub City Press), recommended by Hills & Hamlets Bookshop, Chattahoochee Hills, GA.
A Spring 2017 Okra Pick!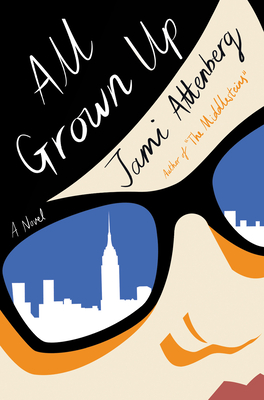 In the hands of an average author, a novel like All Grown Up, could be summarized in its first chapter. But Jami Attenberg is no average author. In this story about a 39-year-old single, childfree woman who defies convention, she utilizes each chapter to flesh out our characters from one-dimensional stereotypes into fully realized characters, emphasizing depth and richness that makes them feel so real. Perfect testament to the idea that one cannot truly know everything about anybody in one chapter.
All Grown Up by Jami Attenberg ($25.00*, Houghton Mifflin), recommended by Quail Ridge Books, Raleigh, NC.