TIRED OF AN  ALGORITHM  TELLING YOU WHAT TO  READ ?

Find hundreds of great books--from the hottest new releases and bestsellers to tried and true classics to rare gems--each hand-picked and hand-curated from Southern indie booksellers' websites, newsletters, emails, facebook and twitter posts and from the moments when they stop us in the street, push a book in our hands and say..."YOU'VE GOT TO READ THIS!"
RECENT RECS FROM SOUTHERN INDIES (PDF) | FIND A SOUTHERN INDIE BOOKSTORE
---
THIS WEEK'S RECOMMENDATIONS FROM SOUTHERN INDIES...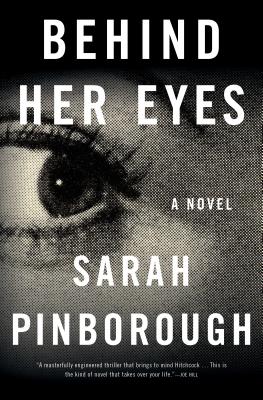 Behind Her Eyes took me totally by surprise. From the beginning I knew it was the story of a very disturbed person, but which one was the sick one? I knew something happened in the past that was driving two of the main characters, and I thought I was discovering the truth about the past - but, boy, was I wrong. A very dark and eerie psychological thriller of love and obsession that you will not be able to put down until you discover the truth.
Behind Her Eyes by Sarah Pinborough ($25.99, Flatiron Books), recommended by Nancy, Fiction Addiction, Greenville, SC.
Details

Published: 24 March 2017

24 March 2017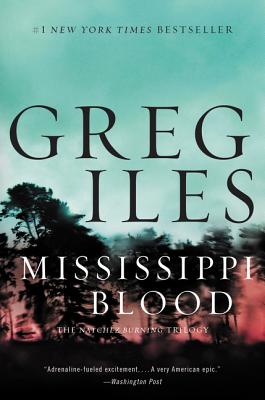 Andrew at Lemuria Books reviews Mississippi Blood, the final, riveting chapter in Greg Iles's Natchez Burning trilogy. (The second volume, The Bone Tree, was a 2016 Southern Book Prize winner). The whole trilogy is set in the Natchez, Mississippi, and centers on long-running Iles protagonist Penn Cage, who also appeared in The Quiet Game in 1999. The trilogy also features appearances from characters in the previously stand-alone and unrelated thriller Dead Sleep from 2001.
"I personally first encountered the character of Penn Cage about four years ago on the pages of his second novel, Turning Angel. Penn became the latest in my personal parade of literary types that I treasure: the non-professional private eye," writes Andrew, about characters intertwined inseparably from their setting: "And that's the thing about these characters: they inevitably become inseparable from their settings. Penn lives and breathes Natchez like its sins and successes are wholly his burden to bear."
Read more about Mississippi Blood at Lemuria Book's blog.
Mississippi Blood by Greg Iles ($28.99, William Morrow & Company), recommended by Andrew, Lemuria Books, Jackson, MS.
Details

Published: 23 March 2017

23 March 2017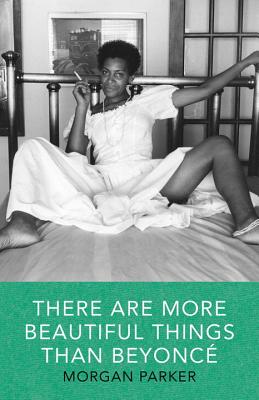 It takes a deft hand and a skilled writer to combine pop culture references with painfully accurate explorations of racism and sexuality. These eloquent and purposeful poems are something to savor--alternately beautiful and biting. Morgan Parker's voice is powerful and memorable. Every accolade she has received from writers and critics like Roxane Gay and Eileen Myles are wholly deserved, with more surely to follow.
There Are More Beautiful Things Than Beyoncé by Morgan Parker ($14.95, Tin House Books), recommended by Johanna, Flyleaf Books, Chapel Hill, NC.
Details

Published: 22 March 2017

22 March 2017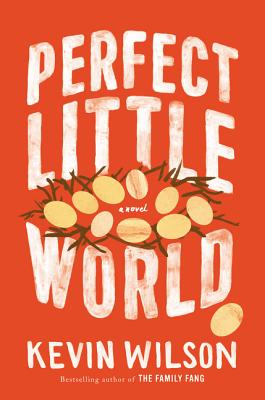 From the publisher: When Isabelle Poole meets Dr. Preston Grind, she's fresh out of high school, pregnant with her art teacher's baby, and totally on her own. Izzy knows she can be a good mother but without any money or relatives to help, she's left searching. Dr. Grind, an awkwardly charming child psychologist, has spent his life studying family, even after tragedy struck his own. Now, with the help of an eccentric billionaire, he has the chance to create a "perfect little world" called The Infinite Family Project--to study what would happen when ten children are raised collectively, without knowing who their biological parents are. Damita at The Country Bookshop says, "In the Infinite Family Project, ten babies are raised collectively with shared parents --doomed from the start! This is a compelling book with so much food for thought."
Perfect Little World by Kevin Wilson, ($26.99, Ecco Press), recommended by Damita, The Country Bookshop, Southern Pines, NC.
Details

Published: 21 March 2017

21 March 2017
An assured second effort from Guinn, a former Ole Miss professor. Set in Reconstruction Atlanta, a group of prominent businessmen known as "the Ring" has staked much on the city's Cotton Expo, but a rash of brutal murders jeopardizes their plan and the populace. Canby is a disgraced lawman brought back to the city as the lead investigator but quickly realizes how much is stacked against him. The cast of characters, taut plotting, and depiction of the period make for a great read.
The Scribe by Matthew Guinn ($5.95, W.W. Norton & Comapny), recommended by Cody, Square Books, Oxford, MS.
Details

Published: 18 March 2017

18 March 2017
Nashvillian Lydia Peelle won the Whiting Award for her story collection, Reasons for and Advantages of Breathing. Now we have her first novel, set in Tennessee during WWI and following the story of two charming Irishmen, a rebellious heiress, and a tempestuous black mare named the Midnight Cool. Peelle is an excellent storyteller. You will be turning pages long into the night.
The Midnight Cool by Lydia Peelle ($26.99, Harper), recommended by Karen, Parnassus Books, Nashville, TN.
Details

Published: 17 March 2017

17 March 2017
Lewis's book the Undoing Project is a compelling collaboration between two extraordinary men and one of the greatest partnerships in the history of science. Not only does the book tell the story of how these two laid the foundation for behavioral economics it also gives us insight to their complicated personalities and drive.
The Undoing Project by Michael Lewis ($28.95, W.W. Norton & Company), recommended by Vickie, Litchfield Books, Pawleys Island, SC.
Details

Published: 16 March 2017

16 March 2017