Surprise Me!
Observational and mundane, this is a novel that inhabits the mind of an ordinary man for three days as his life abruptly changes. For all those who need a dose of Parisian café in their lives.
"Let the world turn around us, beyond our spotless bars, in the end every day will be carefully wiped away to make room for the next."
The Waitress Was New by Dominique Fabre; Jordan Stump (Translator) ($16, Archipelago Books), recommended by Elizabeth, Avid Bookshop, Athens, GA.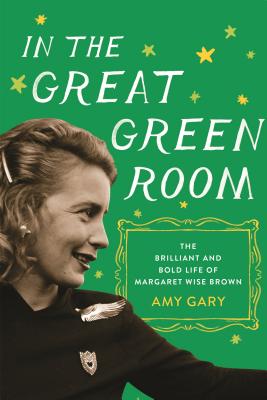 Margaret Wise Brown left this earth far too soon, but in the little time she was here, she created a mind-blowing amount of children's books that captured, "with a sense of awe and wonder," the magic of childhood. Gary's pitch-perfect account of Brown's life is filled with her subject's whimsy and zest for life, and it reveals the many hurdles Brown faced in trying to go against the grain in her work life and love life. Chapter by chapter, Gary builds a loving portrait of a woman whose childlike view of the world lent her an extraordinary gift in writing for children and who battled turmoil within and without despite her playful, witty exterior. This book is proof of Margaret Wise Brown's "radiant living that was lived among us."
In the Great Green Room: The Brilliant and Bold Life of Margaret Wise Brown by Amy Gary ($26.99, Flatiron Books), recommended by Hannah, Avid Bookshop, Athens, GA.
Michael Hastings, the kick-ass young journalist of the McCrystal affair and the first to write about Bowe Bergdahl in Rolling Stone in 2012, died last year in a car wreck.
In his file was the manuscript for this novel, edited by his widow, Elise Jordan. Loosely based on Hastings' experiences in the magazine world, it is a biting commentary full of guts, sex, and arrogant or off-kilter characters.
A great read, realistically animating the intense and crazy world of political journalism.
The Last Magazine by Michael Hastings (Plume) Recommended by Lisa at Square Books Oxford